Passengers who have traveled to China within the last 14 days must take an Antigen test on arrival.
One would think that Malaysia is all about beautiful beaches. Everywhere online you can find pictures of idyllic islands with crystal clear waters and white sand, but Malaysia is so much more than that.
Exciting adventures await in the thick jungles or the bustling cities. In Malaysia, you can experience the multiculturality of Asia. Muslim Malays, as well as Hindu and Muslim Indians, live here side by side with the natives of Peninsular Malaysia and Borneo.
You can have an unforgettable trip in Malaysia as soon as you get your Malaysia Visa. Get ready to learn everything you need to know to obtain this travel authorization as a Chinese citizen.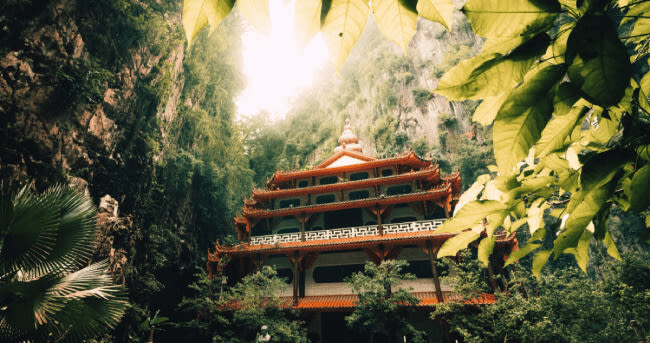 What Is a Malaysia Visa for China?
The Malaysia visa is an electronic travel authorization (eVisa) that Chinese citizens can obtain fully online. It is a single-entry visa, available only for tourism purposes and it allows a stay of 30 days Per Entry. If you want to extend your stay in Malaysia, you need to visit the Ministry of Foreign Affairs or the Immigration Department to change your visa status.
Chinese citizens can obtain this visa fully online by filling out a visa application form on the web. Once it is approved, the visa is electronically linked to your passport and you'll have 90 days after issued to travel to Malaysia.
This visa is a nonimmigrant visa valid only for tourism. If you intend to do business or work in Malaysia, you'll need to apply for a different visa directly at the Malaysian embassy or consular office.
Malaysia eVisa Requirements for China Citizens
Applicants eligible to get the Malaysia visa will need to have the following documents handy:
Passport with at least 6 months of validity.
Credit/debit card for payment.
Recent passport-size photo.
Copy of passport main page.
Travel itinerary.
Return flight ticket.
Hotel reservation or proof of accommodation.
Birth certificate for minors (if applicable).
Cover letter (if applicable).
In the case of proof of accommodation, you'll need to make sure that the dates in this document match the travel dates selected in your visa application. The Malaysian government demands that the dates match in order to issue this travel document.
If you're staying with a friend/relative, you must provide a cover letter as proof of accommodation. It must include your name and passport number, the name and address of the friend/relative, the scanned ID of the friend/relative, and dates of travel. The letter must be addressed to an immigration official.
Both service passport holders and diplomatic passport holders can also apply for this visa, although the visa requirements might vary. They will also need to fill out a visa appointment confirmation form.
Step-by-Step to Apply for the Malaysia eVisa for Citizens of China Online
If you choose to apply with iVisa, you will take full advantage of our simplified application process. With only three easy steps, it won't take you longer than 15 minutes to apply:
First, fill out the visa application form using your personal and contact information, and details of your trip. Make sure that all the information entered in the form matches the details in your original passport and supporting documents. Any inconsistencies will be cause for rejection.
Second, double-check all your details are entered correctly before moving to the payment platform. Once you're sure the information entered is correct, you can pay the visa fee.
Finally, upload all the supporting visa documents and submit your application.
You will receive your visa via email once ready.
How Much Does It Cost to Get a Malaysian eVisa for Citizens of China?
The price of your Malaysia visa will depend on how fast you want to obtain your travel document. We offer three processing speeds:
Standard Processing: It takes

6 Business Days

to process your visa and costs

USD $87.99

.
Rush Processing: Receive your visa in

4 Business Days

and pay

USD $128.99

.
Super Rush Processing: Get your visa in

2 Business Days

and pay an express fee of

USD $174.99

.
All our prices include the government fee.
Types of Malaysia Visas for Citizens of China
Through iVisa services you can only obtain the Malaysia Tourist eVisa.
If you need a different type of visa to travel to Malaysia, we recommend that you reach out to the nearest embassy or consular office.
What Are the Documents Needed upon Arrival at Malaysian Entry Checkpoints?
If you have a foreign nationality, you might need to present your original Chinese visa or residence permit upon arrival. This document is not required to apply, but immigration officials at the Kota Kinabalu International Airport or the Miri Airport may ask for it to enter Malaysia.
Incoming travelers will also have to prove that they have sufficient funds to cover their stay in the country. Bank or credit card statements might suffice to complete this requirement.
You are also required to present the same passport you used to apply for your visa upon arrival. Remember that your valid visa is electronically linked to your passport.
Where Can I Learn More?
Check out our product page or contact our outstanding customer support team via chat or email at [email protected] if you have additional questions about this or any other product we offer. They are available to assist you all day every day.