Visa policy for Moldova
Moldova has a lot of different visa options for all its visitors. Depending upon the duration of your stay, the purposes behind the visit, and your nationality- the types of visas will change when applying for the Moldova visa. The government of the Republic of Moldova grants some relief to members of certain countries, with the right travel documentation you can visit Moldova as well.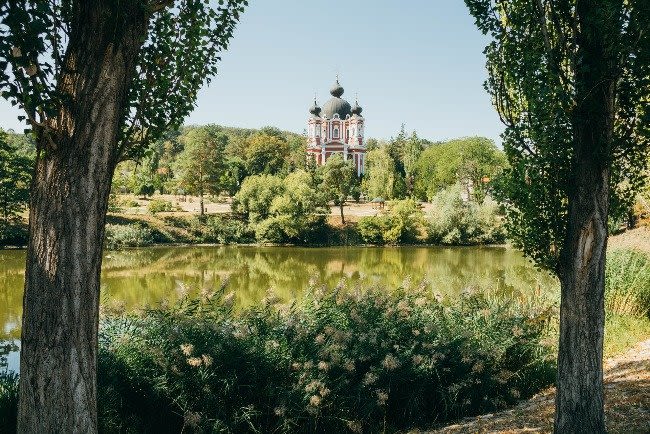 The Moldova visa will not be granted without a valid passport. The visa will be added to your passport and shall guarantee your stay in Moldova. It will consist of all the important details like your name and nationality to ensure safe travel in Moldova.
Tourist Visa Policy for Moldova
As per Moldova visa policy, the tourist visa shall be granted to those that are making the trip to Moldova for any tourist purposes. This is also the right visa to apply for if you are planning on visiting any friends or family members in Moldova. Click here to know more about the Moldova tourist visa.
Travelers visiting Moldova cannot engage in business or work activities during their trip as per the Moldova visa policy guidelines. Anyone that wishes to work in Moldova shall have to apply for a temporary residence visa.
You will need a complete job offer from Moldova to apply for your work visa, also known as a temporary residence visa. The job offer must be for the Moldovan government or any organization from Moldova or based in Moldova. You will need the right educational qualifications and proof of work experience in order to successfully secure your work visa for Moldova. All the official documents that shall be submitted must be previously translated into the Romanian language.
Start applying for your Moldova visa today
Moldova Visa
There are various different visas that you can apply for based on the Moldova visa policy. The government has also launched the eVisa portal through which you can get an electronic copy of your valid visa without visiting any embassy. Click here to apply for the Moldovan eVisa. Fill the online application form to start the visa application process.
The airport transit visa, also known as Type A, gives you the right to stay in the international transit area of the Moldovan airport. You will need this visa till you board the next flight for your destination from Moldova.
The transit visa, also known as a Type B visa will allow you to enter the land of Moldova during your transit. You can wait in Moldova for around 5 days before you take your flight to your destination. This can allow you to make a quick tour of the Moldovan landscapes.
The short-stay visa, known as a Type C visa can allow you an uninterrupted stay in the territory of Moldova for a short period of time. The visa is applicable for 90 days within a 180-day bracket. It can help you for purposes such as official work, tourism, business, visiting friends, and participation in any sporting or cultural or academic event.
The long-stay visa or the Type D visa can allow you to stay in Moldova for 90 days. This visa can help you cover more ground when it comes to the purpose of stay as it allows activities like investment, humanitarian or religious activities, education and so much more. For those travelers that have a type D visa, they can also apply for a permanent residence permit in Moldova.
Moldova visa exemptions
Moldova is a small and beautiful part of Eastern Europe. It is the perfect place to visit if you are looking for a European vacation. Its biggest advantage is that it is much less populated and has a tourism industry, adding to its unique charm.
The absence of overcrowding has enabled Moldova to open its gates to all visitors. The Moldova visa policy is very relaxed and enables members of all nationalities to visit with the right travel documentation. All countries that are a part of the visa-waiver agreement with Moldova are exempt from the Moldova visa.
Furthermore, there are other countries that are also exempt from the visa. This also includes stateless persons and refugees that are living in those countries. Members of these nationalities can enter and stay in Moldova for up to 90 days. You can check if your nationality is exempt from the visa on the iVisa.com tracker.
list of countries that are exempt from the Moldova visa
Documents required to enter Moldova
For members of all nationalities that are visiting Moldova, some documents are essential. These documents must be shown on arrival to secure approved travel authorization for your stay in Moldova as per the Moldova visa policy. These documents shall indicate the duration and purpose of your stay and your nationality.
The required documents according to Moldova visa policy are:
Printed copy of the Moldova eVisa click here to apply for the online application form
A valid passport that was issued in the past ten years or any other valid travel document that will not expire for 3 months after your trip in Moldova.
Health insurance with a $30, 000 coverage.
Coloured photograph
An invitation letter for those that don't have a visa or resident permit that has been issued by an EU country.
Proof of financial ability. You must be able to spend at least 30 pounds every day.
A proof of your accommodation in Moldova.
Flight tickets for a round trip to Moldova.
For those traveling for business purposes, you will need a letter of invitation from the Moldovan company.
Proof of purpose of stay if you are traveling for any other reason apart from tourism or business (cultural, academic, or sport among others)
start applying for your Moldova visa today
With the help of the visa eligibility tracker, you must be able to confirm your visa application requirements through iVisa.com. The application process is easy and free of any risks. You shall be able to receive your approved visa and other travel documentation in just a few days.