If you are planning to travel to this wonderful place for the first time soon or even if you have been before, you still might be wondering Do I need a vaccine to travel to Montserrat?. So be sure to read the answers to this question and learn about our updates below, gathered together for your convenience. Follow our tips on iVisa.com to ensure that you are confident in taking the next steps.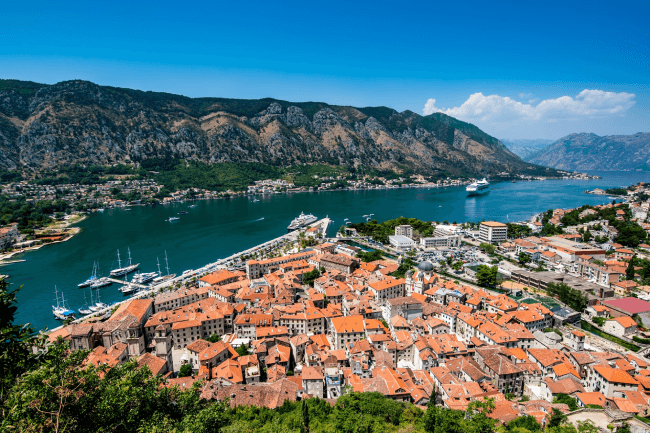 Apply for your travel documents with iVisa.com
Enter our website to verify what documents you need to enter Montserrat.
If you're eligible for a travel document, then fill in the application request.
Review the information and select a processing speed.
Add the items required to the form and send it once you're ready.
Get your travel document by email inbox.
Once you receive your document, remember to print it and hand-sign it if necessary.
Frequently Asked Questions
Do I need a vaccine to travel to Montserrat?
No, you don't need a COVID-19 vaccine to enter Montserrat. Since information may change quickly, we advise you to follow up on the latest Montserrat travel updates and/or contact your local embassy.
You should also check that your tetanus , MMR, tetanus, and diphtheria jabs are up to date. But after that, you can relax, safe in the knowledge that you can order your Montserrat eVisa in three easy steps as detailed below.
Do I need to be tested for COVID-19 to enter Montserrat?
COVID test on arrival: All travelers will be tested on arrival.
COVID test exemptions: Children under 2.
Do I need to quarantine on arrival in Montserrat?
Quarantine requirements: 10-day quarantine
Quarantine exemptions: Travelers testing negative on arrival are exempted from quarantine.
Can iVisa.com process a travel document to enter Montserrat?
With our services, you can apply for Montserrat eVisa easily, but this information can change depending on your country of origin. Take a look at our visa checker first to be sure of what you need to visit this country.
What are the processing times and prices?
iVisa.com should be your first stop for travel documents when time is short and if you're still trying to work out: Do I need a vaccine to travel to Montserrat?. That's because you can take advantage of the Super Rush processing option for last-minute paperwork. Choose from the following three speeds.
Standard option: Low-cost option with a longer processing time.
Rush Option: The option with a higher cost combined with a faster processing speed.
Super Rush Option: The fastest speed at the highest cost for emergencies like last-minute business trips.
What items do I need to apply?
You have to make sure of having the following:
Your passport as it is the most important document.
A valid email address to receive the document safely.
Your Paypal account or a debit/credit card for payments.
How can I apply to travel to Montserrat?
The platform iVisa.com has been designed to be user-friendly and easy to navigate, which means that the application process is very simple when requesting an eVisa to Montserrat. You don't have to be an IT professional or a computer wizard to quickly navigate our pages.
We'd be happy to guide you through the three easy steps. Therefore, turn on your Internet connection.
Fill out the form, think about which processing option is best considering your travel dates.
Make sure everything has been entered correctly. We are unable to change any typographical errors once the form has been submitted, so take the opportunity to verify and then pay for your processing service with a credit or debit card, or a Paypal account.
Upload any documents, photographs, or evidence that supports your request and then submit the form for approval. Once you're ready, you just have to sit back and relax as the results return to your email inbox.
It's just beneath your fingertips!
What should I do if my application is rejected?
If your request to enter Montserrat is denied, you will find a reason why it was denied via a response in the notification email. You can appeal this decision, or you can adjust your request and reapply, in case names or numbers are written wrong.
If you are wondering Do I need a vaccine to travel to Montserrat? check the website.
Our experts will review your documentation.
Do I have to apply every time I travel to Montserrat?
Although you will have been approved for safe travel once, you may need to apply every time you plan to visit this beautiful country. Stay updated every time you travel there in iVisa.com or chat to us if you want to discuss Do I need a vaccine to travel to Montserrat?.
Browse more information like this.
Is it safe to use iVisa.com?
Due to the confidential nature of iVisa.com business, the company makes customer privacy a priority. The encryption and password protection firewalls that protect iVisa.com customer data are second to none, so you never have to waste a night's sleep wondering if it's safe to use.
I have more unresolved questions, where can I find more info?
To speak with an experienced team member, you can communicate with him using the chat function, which is available day and night on the iVisa.com website. You can also email the team, detailing the nature of your inquiry, and someone will get back to you quickly with a personal response.
iVisa.com Recommends
Although the comparison between the chilly island of Ireland and the tropical Caribbean destination of Montserrat might not come naturally, our readers may be surprised to know that they can share the same nickname as the 'Emerald Isle. That's because Montserrat has a lush, green landscape that resembles the Irish countryside. Similarly, Montserrat is also an Overseas British territory, and many of its residents have ancestors that tie them to Britain and Ireland too. There is a semi-active volcano that takes up a portion of the island, and currently, visitors must stay outside the exclusion zone for their own safety. Goat stew is a popular local dish, while seafood lovers can also find jerk shrimp made with a spicy seasoning and grilled chicken and fish options. Cricket is also immensely popular in this region, perhaps due to its location close to the West Indies.