Visa Policy for Nauru
Nauru is a gorgeous country located in the central Pacific region of the world. It is perhaps one of the world's most underrated tourist destinations. Now, visitors can visit Nauru for all purposes with the help of the Nauru visa.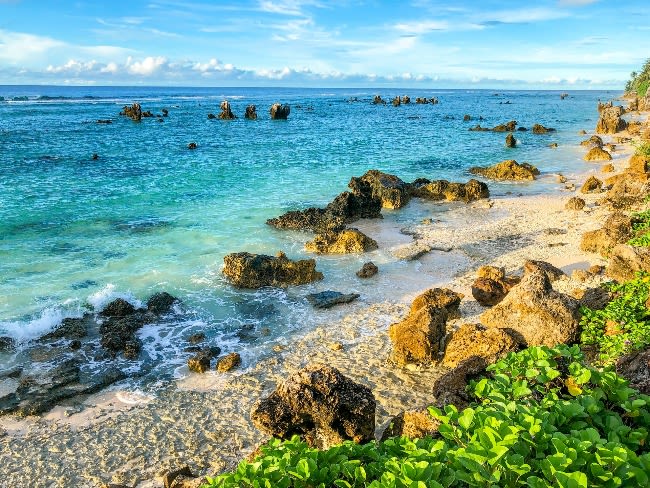 All visitors traveling to Nauru will need to obtain a visa, only those who belong to a select few visa-free countries can enter the country without a visa. All visitors will need a passport that is valid for at least 3 months since their arrival in Nauru.
If you are visiting Nauru when in transit to another travel destination, you will not be required to obtain a Nauru visa. According to the Nauru visa policy, you will not need the transit visa if your next connecting flight is within three hours of your arrival in Nauru. The Nauru visa policy also allows you to apply for the Nauru visa via email. All aspiring visitors will have to write an email to the Nauru Immigration organization. The email should consist of verified and scanned copies of all the documents required to obtain a Nauru visa.
Tourist Visa Policy for Nauru
There are many types of visas that you can obtain for your trip to Nauru. The type of visa that you will receive approval for will depend upon the purpose of your stay, the duration of your stay, and most importantly- it will depend upon your nationality.
Persons across nationalities can obtain different types of benefits when applying for the Nauru visa. Depending upon your nationality, you could get special discounts for your trip to Nauru if you are a journalist. In addition, there are some countries that are exempt from proving their medical fitness or clean criminal record when applying for the Nauru visa.
For all visits to Nauru that will be for a duration of 30 days- there are two types of visas. You are eligible to apply for both the tourist visa and the business visa. The Nauru tourist visa is an ideal passport for those who want to visit the country for tourism, sightseeing. This is also a good choice for those who wish to meet their friends and family in Nauru.
Business Visa for Nauru
According to the Nauru visa policy, you can also apply for a business visa. This business visa for Nauru will cover all your important business dealings like attending conferences and meetings, exhibitions, and other commercial events like seminars. click here to apply for your own business visa for Nauru.
start your visa application for Nauru today
Documents required to obtain your Nauru visa
Obtaining the Nauru visa is a very easy process. The process will take a short time but the approval process can be affected by your nationality and purpose of stay. You can apply for the Nauru visa by visiting iVisa.com.
The documents required are:
A scanned copy of the information page of your passport. Your passport should be valid for 3 months after your arrival in Nauru.
A completed filled visa application form. You can fill the online application form today.
2 scanned copies of your recent photograph, the image should be coloured and it should follow the protocols as mentioned by the Nauru immigration office.
Return flight ticket to and from Nauru and your country of residence.
Your bank statements should be stamped and updated for the past three months with a bank seal.
Proof of accommodation. You will need the letter from your hotel reservation or any other accommodation arrangement in Nauru. You must make sure your flight tickets and travel itinerary are accurately corresponding to the proof of accommodation. This will make sure that all your documents are verified and increase the chances of a swift visa approval.
Invitation letter from the company you are visiting in Nauru. This is mandatory if you have a business visa.
Certificate of employment or leave letter if you are planning to work in Nauru.
A letter of invitation from the host company. The embassy may ask you to procure more documents for verification depending upon your purpose of stay and nationality. They might ask for documents depending upon the purpose of your stay. These documents may include a health certificate or proof of no criminal record.
start applying for your trip to Nauru today
Visa on arrival
Members of certain select few nations can obtain the Nauru visa on arrival. The countries that can obtain the visa on arrival are:
Cook Islands
Israel
Marshall Islands
Fiji
Micronesia
Palau
Papua New Guinea
Russia
Samoa
Solomon Islands
Taiwan
Tuvalu
Tonga
Vanuatu
The United Arab Emirates
There are 66 countries that have a simplified visa procedure. These visitors do not need to submit proof of their criminal record or proof of their medical fitness along with their visa application as per the Nauru visa policy.
Your visa will be approved by Nauru's Department of Justice and Border Control, following all the rules under the Nauru visa policy guidelines. You will need a printed copy of this visa approval letter in order to enter Nauru. click here to apply for the Nauru visa today.
Usually, the Nauru visa costs as little as $50 AUD but the cost may vary depending upon the nature of stay, duration of your stay, and your nationality.
You can check if your nationality is exempt from the Nauru visa or if you can apply for the simplified process of Nauru visa approval. Insert all the details on the visa eligibility tracker on iVisa.com.