Visa Policy for Nepal
Obtaining your visa for Nepal is very easy. This is the country that is home to some of the most exhilarating Himalayan peaks in the world and offers many cultural extravaganzas to all adventure seekers.
Start applying for the Nepal visa today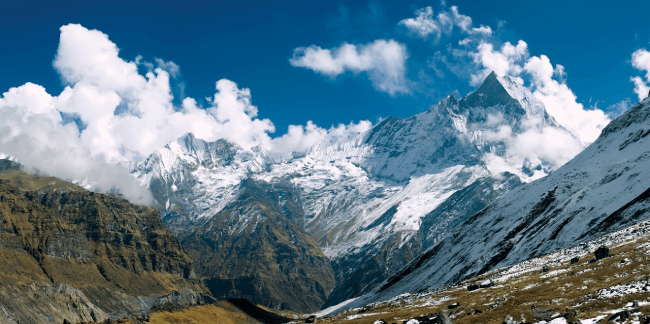 All foreigners other than people with Indian nationality can visit Nepal with a visa only. Indian citizens are exempted from the Nepal visa policy and thus can visit the country without a visa throughout the year. Members of some countries can obtain a visa on arrival whereas the others will have to make sure they have the Nepal visa before they depart for their trip.
Thus, your Nepal visa can be affected by your nationality. In addition, the duration and purpose of your stay can also affect your visa application, according to Nepal visa policy. Obtaining the Nepal visa is very easy despite these altercations, click here to start applying today.
There are many different types of Nepal visas. Depending upon the intent of your stay and the duration of your stay, you can apply for any of the Nepal visas as mentioned below.
Tourist Visa of Nepal
The Nepal tourist visa is issued to all visitors traveling to visa for tourism and leisure purposes. It is a visa that will enable your stay in the country for a short period of time. On the other hand, the Nepal business visa is ideal for those who are wanting to travel to Nepal for business and work purposes.
Business Visa for Nepal
The Nepal business visa allows special concessions and lets you engage in business activities, according to the guidelines of the Nepal visa policy. This visa can also enable you to invest in any business activities when visiting the country.
The Nepal transit visa is issued to all travelers that will be in Nepal for a short duration of time between their flights. This visa can be approved on arrival and will allow you to stay in Nepal for a period of 24 hours. You will need important documents like the proof of your flight from Nepal to the destination of your choice.
The Nepal work visa has to be issued by the Department of Immigration in Nepal. The visa follows Nepal visa policy and can be provided to an individual who has already entered Nepal via the Nepal tourist visa. Seekers will be required to provide the necessary documents to complete the process. You can read more about the Nepal visa on iVisa.com.
Nepal Visa on Arrival
You might be wondering, if I can get a visa on arrival in Nepal, why should I apply for the Nepal tourist visa separately? Firstly, according to Nepal visa policy, members of certain nationalities cannot avail the Nepal visa on arrival.
The list of countries that cannot avail of the Nepal visa on arrival consists of:
Cameroon
Afghanistan
Ethiopia
Eswatini
Ghana
Liberia
Palestine
Iraq
Somalia
Nigeria
Zimbabwe
Syria
Nepal visa eligibility tracker
The Nepal tourist visa, on the other hand, can be issued by all foreigners who wish to visit Nepal for tourist purposes. The Nepal visa on arrival can also qualify as a tourist visa by default, however, that is not always the case.
In addition, you can also apply for the Nepal tourist visa through any Nepalese diplomatic organizations located in the country of your residence. This can save you the hassle of worrying about whether your nationality is allowed to have a visa on arrival or not. You can travel to Nepal without any stress once you have obtained your approved Nepal tourist visa.
Documents Required to Get Your Nepal Visa
The Nepal visa policy requires you to submit updated and verified copies of all your travel documentation. With the help of iVisa.com you can stay informed about any changes in the travel documentation required to get your own Nepal visa. The COVID 19 pandemic has also introduced new rules and documents required for your travel.
Some of the documents required according to the Nepal visa policy are:
Your original and valid passport- this passport should be valid for at least 6 months after your trip in Nepal. In addition, the passport must have at least two blank visa pages.
You will need scanned photocopies of the information page of your passport.
You will need 1-2 scanned copies of your coloured passport size photograph. The dimensions mentioned as per Nepal visa policy are 1.5 x 1.5 inches with a white background). You should carry ample copies of your photograph in case your visa requires to be extended due any medical emergency.
You will need the completed and approved visa application form, fill the online application form on iVisa.com.
You will need proof of your accommodation in Nepal. This can include an invitation letter from the residence you wish to stay at or a copy of your hotel bookings.
Proof of flight tickets- round trip- to and from the country of your residence.
Bank statements to prove that you can financially sustain your stay in Nepal.
Copy of your receipt for the paid Nepal visa charges.
It is always recommended to start your Nepal visa application process before your departure. Applying early will be helpful as the list of required documents for verification may change depending upon the purpose of your visit to Nepal. You must check iVisa.com for more information about your Nepal visa.
You can also go through the visa eligibility tracker to ascertain if your nationality is exempted from the visa application process as per the latest Nepal visa policy. Do not worry if your nationality does not have any relaxation, the visa application process is very easy for all. Start applying for your very own Nepal visa today and get the best options.