The Netherlands (Schengen) Visa for Citizens of India allows its holder to transit through countries in the Schengen Zone Area freely within the time frame it's approved for. If you have an Indian passport, then you need to apply for a Schengen Visa to enter the Netherlands. Luckily, this visa is not too complicated to get, and at iVisa.com we will offer you an online service that will speed up this process even more (available soon).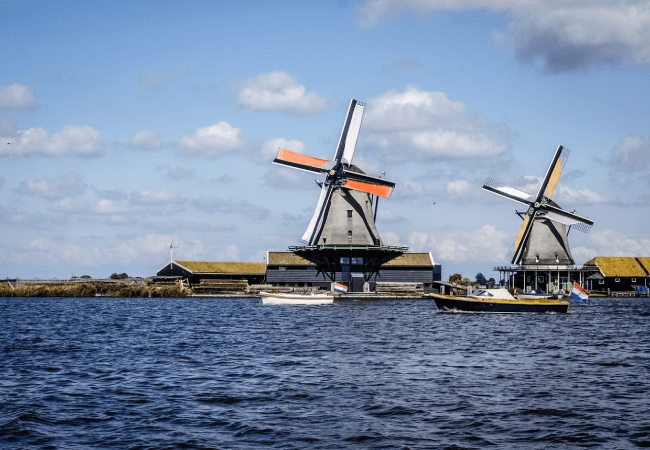 We know that the visa requirement is always a bit scary and a lot of people dread going through the procedure of applying for one. That is why we are working hard to make the process easier, faster, and more reliable. With our application taking less than 20 minutes, you will have plenty of time to spend researching Dutch saunas and start relaxing from now.
If you want to learn more about the Netherlands Schengen Visa for citizens of India, you can check out the Frequently Asked Questions below.
Frequently Asked Questions
Will I need a Schengen visa to visit the Netherlands if I have an Indian passport?
Yes, citizens of India are required to have a Netherlands (Schengen) Visa for Citizens of India to enter the Netherlands and any other Schengen territory. There are multiple types of visas depending on the purpose of the trip and how long the traveler wants to stay.
What documents are required to apply?
Applying for your Netherlands (Schengen) Visa for Citizens of India using our platform only requires a few things. Once we launch this service, you will only need the following:
Your valid Passport: You will need to upload your passport scan so that we can review your personal information.
An Email Address: So we can reach you back when your documentation is ready. It must be a valid email address.
Your preferred payment method: Use the method that is the most convenient for you. We take credit/debit cards.
What are the fees and processing times?
Our fees are always flexible depending on how quickly you need your documents. We like offering you several options, so you only pay for what you need. This is why doing your application with us is conveniently tailored to you. Our exact fees are added and updated as soon as processing documents become available.
Standard Processing Option: A budget deal! If you have some time to spare, this is your best option. With standard processing, you get the lowest price.
Rush Processing Option: We understand in today's world time is money, so if you need us to hurry up a bit, this is your choice. For a small fee, we will cut down on the processing time.
Super Rush Processing Option: Modern problems require modern solutions. Last-minute documents can be ready for you as quickly as possible with this premium option with a surcharge.
How can I apply for a Schengen Visa online?
The most important step is deciding to start applying, from there it is as easy as it gets, just follows these steps:
Step # 1: Go to our application site and follow the steps to input your information and select the most suitable option
Step # 2: Check your data and choose your payment option.
Step #3: Upload your documents, submit your application, and we will email you within our processing times with your documentation.
How safe is iVisa.com's online platform?
iVisa.com is an extremely secure platform that protects your information through a very secure system as well as a hardworking team of experts. Read our reviews for real-life testimonials from our clients. Your application for the Netherlands (Schengen) Visa for citizens of India is going to be a breeze with the iVisa.com platform.
Where can I find more information?
We have several resources to provide you with information, like our customer center agents that you can contact at any time of the day, as well as our blog to satiate your curiosity regarding any information about the Netherlands (Schengen) Visa for Citizens of India!
Your exciting trip to the Netherlands is just a few clicks away!
iVisa.com Recommends
Still don't know what to do in the Netherlands? It is a country full of wonders despite its small size. This country is known for its flat landscape of canals, tulip fields, windmills, and cycle paths.
Its capital city is Amsterdam, where you can find the Rijksmuseum, the Van Gogh Museum, and the house where the young Jewish woman Anna Frank hid and wrote her diary during World War II. You can also appreciate the canal-side mansions and a treasure trove of works by artists such as Rembrandt and Vermeer, famous since the "Golden Age" in the 17th century. Besides Amsterdam, there are other cities and towns to visit in the Netherlands, including Haarlem, Zaandam, Alkmaar, among others. You will not get bored at all by visiting any of these places, especially if you enjoy outdoor activities a lot.
Find out more about the Netherlands and the Schengen Visa by visiting our page.