If you have a Pakistani passport, then you will need a Netherlands (Schengen) Visa for Citizens of Pakistan in case you decide to travel to the Netherlands. This document is not too difficult to obtain, but you still have to consider some recommendations first, including knowing which items are necessary to apply for it.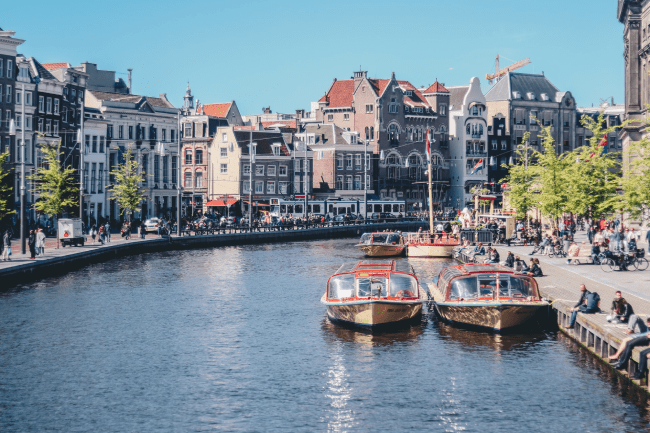 With iVisa.com, you surely will have an easier process thanks to our upcoming online service. Once we launch the service to apply for a Schengen Visa, you will be able to have it in your hands within a few minutes.
If you are a citizen of Pakistan who is interested in applying for a Netherlands visa then keep on reading this article for more detailed information on the Netherlands (Schengen) Visa for Citizens of Pakistan.
Frequently Asked Questions
Will I need a Schengen visa to visit the Netherlands if I'm from Pakistan?
Yes. You are eligible to get a Netherlands (Schengen) Visa for Citizens of Pakistan to stay for 90 days within 180 days. For minors, an application signed by guardians/ parents is enough. The Netherlands belongs to the Schengen zone, and the citizens of Pakistan need to have a Schengen visa to enter the Netherlands' border
What documents do I need to apply for a Schengen Visa?
You only need to provide the following to easily apply for a Netherlands (Schengen) Visa for Citizens of Pakistan. Please be aware that soon enough you will be able to apply online once we launch the electronic service:
Scanned copy of passport: this is required to get your passport details and other basic contact information.
Valid email address: our team will deliver you the approved document via email, which is why you need to provide us with a valid one.
Payment method: you can pay through a valid debit/credit card
You may also need to provide us with accommodation proof, travel plans, and educational & employment details.
What are the prices and processing times?
Going to a government site or embassy to complete the procedures is quite long and a bit troublesome to manage. Therefore, we remind you that you will be able to get this document securely and simply thanks to our modern platform.
Our options are:
Standard Processing Option: this is the standard way to get your document at the most affordable means.
Rush Processing Option: this can bring you documents a little faster than the Standard option. Here, the expense is also a bit higher.
Super Rush Processing Option: this is the most costly option among all three as it allows you to get your document in a real quick time.
How to apply for a Schengen Visa online
You can apply online through a few easy steps, to get a document ASAP once it is launched:
First, fill the online application form here. Then, opt for the appropriate processing time as per your requirements.
Second, verify and double-check the information you have provided. Now, complete the online payment through a valid debit/credit card.
Third, upload the scanned copy of a valid passport and other documents, if necessary.
Why should I use iVisa.com?
We provide services at an affordable price, and you can save time. The efficient flow of our services with experienced team members and the best-in-class security measures, assure the best travel experience and this makes our customers happy.
Another reason may be our easy-to-understand format, which means customers enjoy a convenient process. Visit our comments section to learn more about the quality of our services.
Where can I find more information?
Visit iVisa.com to get more information on the Netherlands (Schengen) Visa for Citizens of Pakistan. We are there to support you at the time, day or night. Reach out to us if you have urgent needs as we have different speeds and options for processing. iVisa.com's team provides solutions for our customers.
If you have any unresolved issues, then contact our customer support agents. They will help you through any of the doubts that you might have.
iVisa.com Recommends
If you are not so sure of what to do in the Netherlands, then you came to the right place, as we can give you a few ideas on what to do and see in this beautiful country. Firstly, keep in mind that the Netherlands is a nation of tulip fields, antique windmills, cycle paths, and lots of canals.
In the capital city, Amsterdam, you can visit the Van Gogh Museum to learn more about this well-known artist from the XIX century. You can also visit the Rijksmuseum, or Anna Frank House if you want to learn more about WWII History. Not to mention that, while walking these museums, you can also enjoy the canal-side mansions and get lost in numerous places with curious items or even coffeehouses. There's no way of getting bored in Amsterdam, for sure.
But Amsterdam is not everything in the Netherlands. This country is also home to other amazing cities and towns like Haarlem, Alkmaar, Zaandam, and many more. Each of them has unique activities including trekking, cycling, or even climbing (if you are brave enough).
Get more information about the Netherlands and the Schengen Visa by visiting our page.