Australian citizens wishing to visit New Caledonia must first get the correct answer to this question: How Can Citizens of Australia Enter New Caledonia During Coronavirus? And the good news is that we have it. The first thing to keep in mind is that Australians must apply for an easy-to-get document known as the New Caledonia Travel Certificate.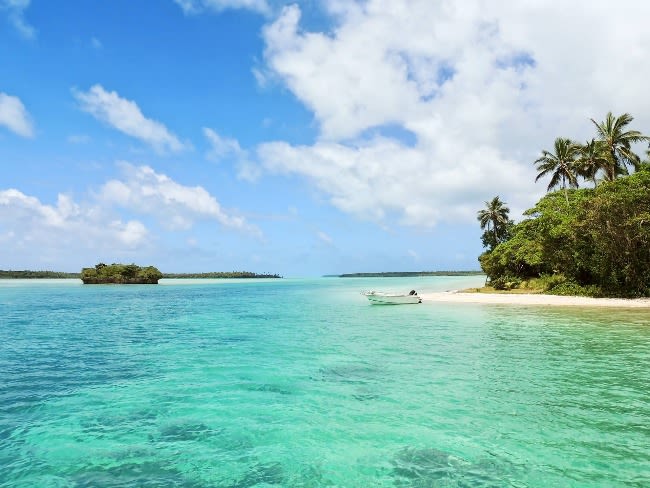 This document will allow Australians to enter New Caledonia without issues while the coronavirus is still a danger. Aside from that, there are other restrictions to consider, like a negative PCR test and a quarantine, but we can help you with that if you continue reading what's below.
Frequently Asked Questions
What are the New Caledonia travel restrictions?
Many Australians have the following question in mind: How Can Citizens of Australia Enter New Caledonia During Coronavirus? and for that, we are ready to help!
The first thing to know is that the covid travel restrictions include a vaccine passport in case the traveler has been vaccinated or a PCR test. The PCR test should be taken within 72 hours before the trip.
Quarantine is also mandatory, but it can be reduced from 14 days to 7 if the traveler offers the vaccine certificate and follows the protocols that the authorities demand.
What is a New Caledonia Travel Certificate and what do I need to get it?
It is a travel screening that authorizes your visit to New Caledonia. With this document, the authorities can confirm that you're not infected with coronavirus and that you're also qualified to enter the country.
Many Australians have asked themselves "How Can Citizens of Australia Enter New Caledonia During Coronavirus?", and that's why we always emphasize that the only way to do it is with a vaccine certificate or PCR test and by offering the New Caledonia Travel Certificate. To obtain this document is necessary:
Valid passport
Vaccine certificate or PCR test
An email address
A payment method (debit/credit card).
How much does the New Caledonia Travel Certificate cost?
The processing time changes depending on how soon you want to get this document. Besides, we also change the price so that you pay for what you need, with no additional costs hidden:
Standard processing service, for the most affordable price.

USD 20.00

-

24 hours

.
Rush processing service, to receive the document sooner.

USD 35.00

-

8 hours

.
Super Rush processing service, pay the highest price, but get the document as fast as possible.

USD 60.00

-

4 hours

.
Can I trust iVisa.com?
Yes, of course! We have a platform that doesn't put any data of your private information in danger, and we have a team ready to help you with anything you need.
Where do I find more information?
To get more help in this question: How Can Citizens of Australia Enter New Caledonia During Coronavirus? We recommend you to keep in touch with our customer service team. You can also read more information about other travel requirements at iVisa.com.
iVisa.com Recommends
New Caledonia is a unique place in the Pacific Ocean. This French territory is full of parks and tourist spots that everyone will love. One of the most famous places is the Amédée Lighthouse, an iron lighthouse located on the island of Amédée, 24 km from Nouméa (the capital city). With 56 meters high, it is one of the tallest lighthouses in the world and was the first metal lighthouse built in France.
As an interesting fact, its metal components were made by Rigolet in the northeast of Paris in 1862, where the tower was built only as a demonstration. Then, it was disassembled into pieces with a total weight of 387,953 kilos and transported through the Seine River to the port of Le Havre to start its journey to New Caledonia.
This beautiful lighthouse has illuminated signs that lead to Boulari, one of three natural passages on the reef that surrounds New Caledonia.
The Amédée Lighthouse is only one of the many places you can explore in New Caledonia. Not to mention the beaches and islands like Îlot Maître and Poe Beach. You can be sure that on this huge island, there's a lot to do.