Visiting New Zealand is a wonderful plan for most travelers worldwide. However, you might need a visa, depending on your nationality. Primarily, most prospective travelers wonder about the New Zealand visa fees. If you want clarification about the procedure and the costs of getting your document, iVisa.com is the best option to learn more about it.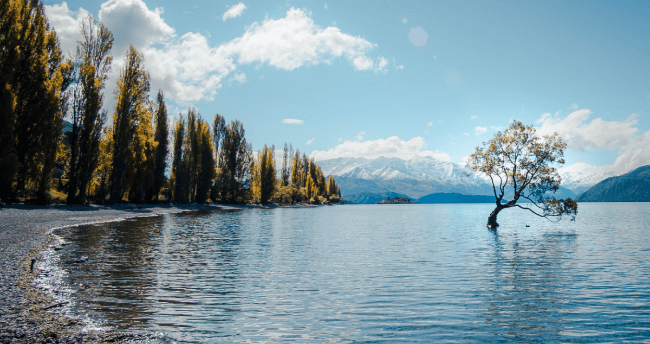 Check our FAQS and learn more about the New Zealand Visa Fees in the easiest way possible.
Frequently Asked Questions
How do I know if I need a New Zealand Visa?
It usually depends on your nationality, and you can find your answer by using our visa checker. First, you must select the country in which your passport was issued and your destination. Currently, iVisa.com can help you get the New Zealand ETA. If you are eligible to obtain your document with us, don't hesitate to do it immediately. Don't forget to check the New Zealand Visa Fees before applying.
What is the New Zealand Tourist ETA?
The New Zealand Tourist ETA is an electronic travel permit that allows its holder to stay in the country multiple times. Instead of the traditional method you had to go to the embassy, you can apply online for the ETA form at home with any of your mobile devices.
How long can visitors stay with the New Zealand Tourist ETA?
Eligible travelers will have the chance to stay within New Zealand for 3 months per entry for multiple entries.
What are the requirements to get my document?
There are not so many as you might be thinking right now. However, you will need the following elements when applying:
Your current passport with almost six months of validity left. It cannot be close to expiring if you want to avoid any possible inconvenience.
Arrival and departure dates.
Your email address.
A valid means of payment.
Did you make your decision already? Start now and get your New Zealand ETA right away!
How long is the New Zealand ETA valid for?
It is valid for two years after being granted, but it gives you multiple access to New Zealand.
What are the New Zealand Visa Fees?
We offer the following New Zealand Visa Fees to obtain the New Zealand ETA. They are organized on your budget and the speed of the process.
Standard Processing Time: you get your New Zealand ETA within

24 hours

, and it costs

USD $97.74

Rush Processing Time: you will receive your document in

4 hours

for

USD $149.74

Super Rush Processing Time: this is the fastest option. You will get your eVisa only in

30 minutes

, and you will be charged

USD $212.74
What are the steps to get the New Zealand ETA?
There are not so many because iVisa.com designed the following simple steps for your comfort:
You will need to fill in your information in the short questionnaire designed for you. Besides, you will have to choose the processing time that you like.
After doing so, verify there are no errors and pay for the service you will receive. Feel free to use any of your debit/credit cards.
Finally, upload some of the required documents mentioned above and submit your form.
That's all you need to know about it. You will receive your New Zealand ETA in your email inbox once it is ready. Click here to start right now.
Is it safe to use iVisa.com?
iVisa.com is compromised on providing an excellent service to obtain the New Zealand ETA. The website is secured with the highest standards, so there are zero risks of leaking to third parties. Following our security policies, you can be ensured that iVisa.com is the perfect alternative to get your ETA. That is why our customers recommend our services, as you can read here.
Where do I go if I have more questions?
To locate valuable answers about the New Zealand Visa Fees or any other inquiries about the service you will receive from us, feel free to chat with our customer service agents. They will clarify all your doubts about it. You can also send them an email to [email protected] if you prefer so.