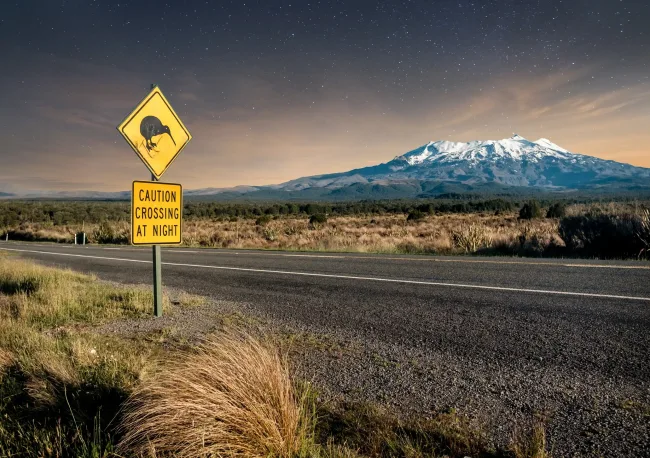 Welcome to the New Zealand Visitor Visa application guide for Kenyan citizens! This guide will provide you with essential information on how to apply for a New Zealand visa from Kenya, including the required documents, fees, and processing times.
Whether you're visiting friends and family or exploring New Zealand's stunning scenery, this guide will make your New Zealand Visit Visa application process smooth and stress-free.
Let's get more into detail!
What is the Visitor Visa for New Zealand?
The Visitor Visa for New Zealand is a type of visa that lets travelers visit the country to:
Do tourist activities.

Play sports and participate in cultural activities (without getting paid).

Visit family and friends.

Enroll in short studies for no longer than 3 months.

Get married (additional conditions may apply).
However, if you want to study for longer than 3 months, get a student visa instead. The same applies to working in New Zealand, you'll need a work visa. Contact the New Zealand embassy or consulate in Nairobi for more information.
This is not an e-Visa; you'll still need to visit the embassy in Nairobi to drop off documents and more. However, with our tips and guidance, you have nothing to worry about!
Validity of the New Zealand Visitor Visa
The New Zealand Visitor Visa is valid for stays up to 270 days in Total in an 1.5 years after arrival period. One of the benefits of this visa is that it's a Multiple Entry travel document.
This means that you can visit the country multiple times, as long as you do not stay beyond the cumulative period of 9 months.
Example: You have a Visitor Visa and travel to New Zealand for a short study period of 3 months. After studying, you travel around New Zealand for 2 months and leave the country.
However, you made a good friend in New Zealand and want to visit them again. You can still enter New Zealand within 13 months (18 months minus 5) and visit for up to 4 months (9 months minus 5).
Do Kenyan citizens need a New Zealand Tourist Visa?
In short, yes! Kenyan citizens who want to visit New Zealand for tourism or to see family and friends must apply for a Visitor Visa before they go. The application involves filling out the application form online and an embassy visit.
Sounds complicated? Don't worry! By applying with us, you'll get complete guidance from start to end.
We will give you all the tips and info on filling out the application form, which documents to gather, and how to make an embassy appointment.
Am I eligible to get the New Zealand Visa from Kenya?
While Kenyan citizens need the New Zealand Tourist Visa to visit the country, they still must meet a few criteria before they can apply:
You do not intend to visit New Zealand for more than 9 months.

You do not have a criminal record or health problems that can be harmful to New Zealand society.

You must be of good character.

You have sufficient funds to cover your stay in New Zealand or can show that you have a sponsor.
Meet these requirements? Apply instantly online with iVisa!
New Zealand Visitor Visa fee: Costs for Kenyan citizens
The costs of the New Zealand Visitor Visa can be divided into two parts:
The government fee of US$153. This fee is the sum of the application, immigration, and international visitor fee.

The iVisa processing fee of US$149.99. We include the New Zealand government fee in the total costs when applying online. Remember, when you apply with iVisa, the following benefits are included in the costs:

100% government-compliant: Our team of iVisa Experts will review all information and make sure it's 100% compliant with the government requirements of New Zealand.

Unlimited access to your iVisa Expert: You'll be assigned a personal iVisa Expert to guide you through the entire online application process and answer any questions.

Simplified process: The visa application can be confusing and tedious. At iVisa, we only include relevant questions, making the form up to 50% shorter than usual.

Fill out at your own pace: Save your progress, make changes, and come back to it later whenever you need a break.

Step-by-step guide: Apply with us and receive a PDF manual with all the tips you need to answer difficult sections and a step-by-step guide to get your Visitor Visa without problems.

iVisa values your safety: We have a solid security system to protect your personal information and payment details.
Let us do the legwork for you and apply now without hassle!
Processing time for the New Zealand Visitor Visa in 2023
It takes around 30 days to process New Zealand Visitor Visas (in 90% of cases), but there is no guarantee. The processing time is influenced by the number of applicants at the New Zealand Visa Application Centres.
To ensure enough time to process your info, we recommend planning ahead and apply at least two months in advance from Kenya.
Remember that with us, an iVisa Expert will always carefully double-check your application to ensure it's complete, correctly filled out, and meets all the New Zealand Tourist Visa requirements. This will avoid any issues and delays.
New Zealand Visitor Visa application: How to apply in Kenya
Applying is made simple with iVisa! To apply for the New Zealand Visitor Visa online, simply follow these steps:
Step 1: Complete our simplified visa application form in under 10 minutes. All you need to do is provide your personal details and travel information, and we'll carefully double-check your info to be government-compliant.

Step 2: Pay the visa fees securely online with a credit/debit card or PayPal.

Step 3: After the payment, you will receive a step-by-step guide by email to gather all the correct documents, where to drop them off in Kenya, how to make an appointment for a medical examination and biometrics, and more.
We will guide you from start to finish, ensuring a successful application process!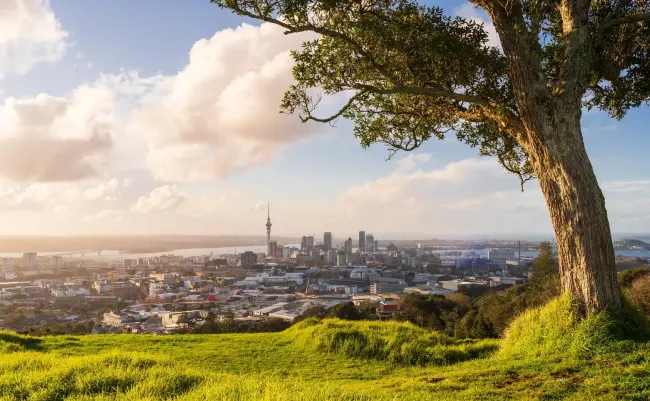 New Zealand Visitor Visa requirements for Kenyan citizens
To apply online for the Visitor Visa, the information and documents required are as follows:
Digital copy of your valid passport - This must be a Kenyan passport, and proof of residency if you live in another country.

Applicant photo - Get an official photo that meets all government requirements using our digital photo service from the comfort of your own home, or read more about the photo requirements below.

Travel plans such as a hotel reservation and return flight tickets to your home country to prove your purpose of travel.

Provide evidence of enough funds to pay for your expenses during the entire duration of your trip to New Zealand, such as bank statements or salary slips.

Australian Visa (if applicable) if you plan to visit Australia during or after your stay in New Zealand.

Proof of good health (if applicable): Kenyan travelers need to provide a chest x-ray or medical examination as evidence of good health if they plan to visit New Zealand for 6 months or more.

A police certificate (if applicable) is part of the character requirements if you intend to stay in New Zealand for more than 24 months.
We'll provide a full list of documents and where to submit them when applying with us online!
New Zealand Visitor Visa requirements for children
You can include your partner and any dependent children up to 19 years old by clicking 'Add another person' during the visa application process on our website.
Dependent children must also meet health, character, and financial requirements.
New Zealand Visitor Visa passport requirements
To apply for a New Zealand Visitor Visa, you must have a valid passport from Kenya. Check the requirements here:
Your passport must be valid for at least 3 months beyond your intended departure date from New Zealand.

It's important to ensure that your passport is not damaged or expired, this will most likely lead to your application being rejected.

Additionally, you must provide a copy of your passport biodata page as part of your visa application.

If you are applying from a country other than Kenya and you have a Kenyan passport, you must also provide proof of residency from that country.
New Zealand Visitor Visa photo requirements
The New Zealand photo requirements are:
It must be a color photo (not black and white).

Photos must have been taken in the last 6 months.

The size should be 45mm by 35mm.
To get a photo for your New Zealand Visitor Visa application that meets all criteria, use our handy digital photo service. Simply provide your home country, that it's for a visa to New Zealand, and get a valid photo for as little as US$5.99.
Or download the iVisa app for an even easier process!
What to do when your New Zealand Visitor Visa in Kenya is denied
If your New Zealand Tourist Visa application is denied in Kenya, there are a few steps you can take. Firstly, you can request an explanation for why your application was denied, which will be provided in writing by Immigration New Zealand.
Once you know the reason for the denial, you can either address the issues that led to the denial and reapply with iVisa, or you can (in some cases) appeal the decision.
When applying with us, our experts will ensure that your application meets all requirements to avoid rejections. Of course, the approval of your Visitor Visa application is still up to the immigration officer handling your case, and if they establish that your reasons for traveling are genuine.
How to prepare for the New Zealand Visitor Visa interview in Kenya
If you are required to attend an interview as part of your New Zealand Visitor Visa application in Nairobi, there are several things you can do to prepare:
Check the visa requirements in this guide: Make sure you know all the requirements for the type of visa you are applying for, including the necessary documents and fees.

Practice your English: If you are not a native English speaker, practice speaking in English to build your confidence and ensure you can communicate effectively during the interview.

Common interview questions revolve around your reasons for visiting New Zealand, your travel itinerary, and your financial situation.

Be honest: Answer all questions truthfully and provide any additional information or documentation that may be requested.

Dress appropriately: Dress in a manner that is respectful and appropriate for the interview. Stay calm and composed: If you are unsure about any questions or requirements, don't hesitate to ask for clarification.
When you apply with us, we will send you a complete guide on what to expect!
Differences between the New Zealand Visitor Visa and the New Zealand ETA
Besides that different nationalities are eligible for either an ETA or a Visitor Visa; there are a few more distinctions:
The ETA is a type of electronic visa, or rather an authorization, that allows eligible travelers to visit the country without a visa. Kenyan citizens currently cannot apply for the ETA, and, instead, must get the Visitor Visa.
It's usually easier to apply for an ETA, as it just needs a few details and can be done online. Luckily, with our help, you can apply for the Visitor Visa quickly and easily!
The Visitor Visa allows Kenyan citizens to visit the country. It has the added benefit of allowing you to stay longer in New Zealand, unlike the ETA, which is meant for shorter visits.
More questions about the New Zealand Visitor Visa application from Kenya?
If you have any questions about the New Zealand Visitor Visa or any other travel documents, and can't find the answer on this page, reach out to our customer support team via online chat or email [email protected].