Thinking about Oceania is not only thinking about Australia but also about the beauties that New Zealand hides. If you want to visit this country as soon as possible, you'll have to obtain a Health Declaration to avoid any inconvenience at the airport. This Health Declaration is the most important New Zealand 14 day quarantine requirement, and with the information below, you can learn important details about it.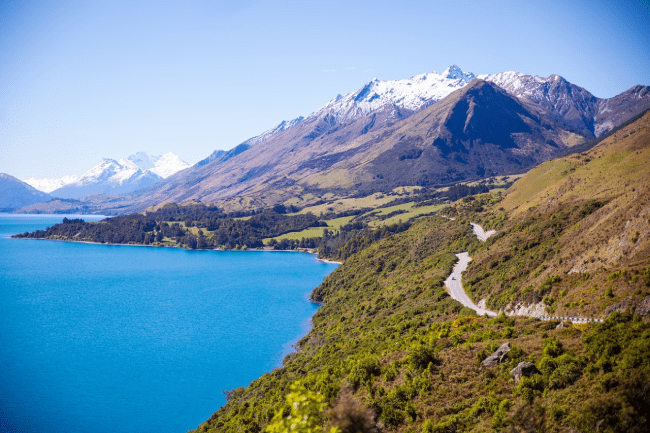 First of all, you should know that this document is available only through online services. For your convenience, iVisa.com designed an online form that allows you to get this requirement in a few minutes. Keep reading the following FAQs to learn how to properly apply for it.
Frequently Asked Questions about the New Zealand 14 day quarantine requirement
What is a Health Declaration and why do I need it to enter New Zealand?
A Health Declaration is a special authorization that allows you to enter a country following the required health regulations, which usually arise in urgent situations such as the current COVID-19 Pandemic.
The importance of this document lies in that it allows you to take care of your health, and also the health of the New Zealand citizens since, in this way, the spread of the virus is avoided. Remember that with this document you have to maintain the 14-day quarantine.
To be aware of the health of the citizens of the country you visit, and also your health, since in this way the spread of the virus is avoided.
Do I need to take a COVID-19 test before traveling to New Zealand?
Travelers will require a negative PCR, RT-PCR and TMA, LAMP or antigen test result taken within 72 hours before departure. Exceptions are for travelers from Australia, who must have a PCR or RT-PCR pre-departure test result and travelers from Brazil, India, Pakistan and Papua New Guinea who must present a negative RT-PCR test from an accredited laboratory.
Children under 2 years of age and travelers from the following list of countries are exempt from testing requirements: Norfolk Island, Antarctica, the Cook Islands, Micronesia, Fiji, Kiribati, Marshall Islands, Nauru, New Caledonia, Niue, Palau, Samoa, Solomon Islands, Tokelau, Tonga, Tuvalu, and Vanuatu.
Will I have to quarantine on arrival?
All travelers need to quarantine for 14 days on arrival in New Zealand in a managed facility, which must be booked prior to departure . The quarantine-free travel zone with Australia has been suspended and will be reviewed in September.
How can I get the New Zealand Health Declaration?
To get the New Zealand Health Declaration you need to go through an authorized website like iVisa.com. The New Zealand Government doesn't have another way of getting this document, but iVisa.com has the valid conditions to help you with the online application form. With this method, you'll just have to follow a few steps to get the Health Declaration.
Apart from that, you only need a valid passport and similar requirements that are quite important to enter the country, but that's something that you should always keep in mind, even without a global pandemic.
What documents do I need to apply for the New Zealand Health Declaration?
The best thing about the New Zealand Health Declaration is that there's no need to go to an embassy to obtain it. Aside from the online form, you also need to meet the following documents:
A scanned copy of your passport information page.

A proper email address so you can receive your document easily.

Valid payment methods (Paypal or a debit/credit card).
What are the prices and procedure times to get my New Zealand 14 day quarantine requirement?
Since you can only get your Health Declaration with iVisa.com's service, you need to pay a small fee. Remember that this is important because this way, you receive the best service possible and also a reliable document. iVisa.com offers a top-notch method that won't risk your safety to get the New Zealand 14 day quarantine requirement.
In iVisa.com, we know that not everyone can pay a high price for an online document. Therefore, we designed three options according to how soon you want your document and what's your price range
Unfortunately, we can't provide you the exact amount at this moment, but we can still offer you some basic information about the processing options:
Standard Procedure Time: it's the least expensive option and also the most requested. However, it has the longest waiting time.

Rush Procedure Time: this alternative is more expensive than the previous one, but it's because it allows you to have your document faster.

Super Rush Procedure Time: since this is the most expensive option, you'll get your document even faster than the Rush Procedure Time.
How is the online application form?
The process with iVisa.com isn't hard at all, you only have to follow 3 steps. Also, the system is user-friendly, so you don't have to be too skilled with online questionnaires to complete this one fast.
This is the 3-step method you have to complete:
1.First, you have to fill in the initial questionnaire with your basic information. You also have to choose the processing time.
2.Second, you must verify that all your information is ok and then you have to pay for the service.
3.Third, you need to upload the documents and after that, you can send your online form.
All the information about this process will be sent via email, so be sure to offer a valid email address.
Remember that you can contact iVisa.com's customer support if you have any doubts.
How much time do I need to apply online?
To complete iVisa.com's application you only need 15 minutes or even less depending on your own way of filling in the online form. You can apply whenever you feel ready!
How will I get the New Zealand Health Declaration?
There's a special QR Code that you should download and take with you once you receive the Health Declaration via email. We suggest having this QR Code on a cell phone so you don't find any inconvenience upon arrival. At the airport, the Immigration officer will check all of your documentation, including the QR code. After that, you're ready to get to know the country once you finish the 14-day quarantine.
Do Children need the New Zealand Health Declaration as well?
Yes, every foreign citizen needs the New Zealand Health Declaration, including children. Don't forget that this document was launched to protect not only New Zealanders, but also travelers like you. That's why kids must apply for it too.
Is it secure to apply with iVisa.com?
Yes, iVisa.com's online form is completely safe. Don't forget that iVisa.com works as a third-party enterprise authorized to provide the Health Declaration with a reliable system, so once you obtain this document, you're allowed to enter the country without issues. If you still have doubts about our service, you can take a look at our reviews.
I still have unresolved questions, where can I get more information about the Health Declaration?
Don't worry if you still have questions about this online process. In that case, you can contact us to obtain personal assistance. Another option for you is to check iVisa.com's website.
Apply for your Health Declaration today and get closer to the magic land of New Zealand!