We have to thank the quick response of governments all over the world to halt the spread of COVID-19, one of the most contagious respiratory diseases in the history of mankind. What ultimately worsened the situation was the fact that a lot of people have been traveling internationally without safety precautions. After a lot of time and effort spent in combating the disease, governments are now implementing travel restrictions aimed at protecting their citizens and visitors to their country. Nigeria is no different despite, or maybe because of, the fact that it has a low incidence of infection compared to other nations.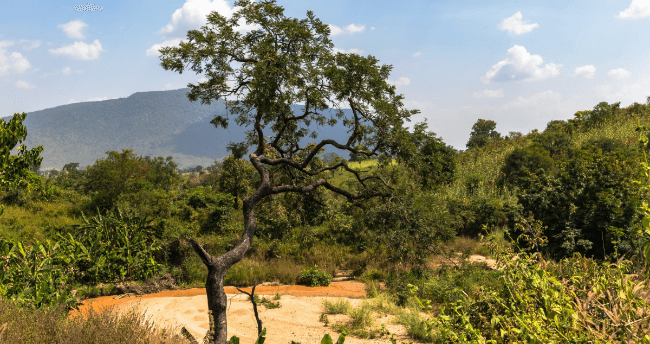 Find out more about the Nigeria covid 19 international travel restrictions if you want to visit the country. Start the application process here and we will help you fulfill the requirements so you can go to Nigeria.
Apply In Advance
Be ready when your trip comes up. Apply now and we will help you get the documents you need on hand on time, without worrying about their validity.
Frequently Asked Questions
What are the steps Nigeria is taking to fight the pandemic?
Nigerian authorities are requiring all travelers to obtain two necessary documents aside from the valid visa and passport that is the usual necessity for entering the country. The first of these is a valid PCR COVID test certificate. It must come from an accredited testing lab in the country that the traveler is departing from.
The second is a Health Declaration form that can be obtained online. To get the necessary paperwork for travel, we recommend that you get them here now so you don't stress out about Nigeria covid 19 international travel restrictions.
Is it possible to get tested on arrival?
All COVID testing for travelers, including Nigerian citizens, should be done prior to departure and the passenger should carry proof of the negative test result. If a non-Nigerian traveler arrives in Nigeria without the test certificate and health declaration, he will be flown back to the point of embarkation, and the airline will be paying for it. Nigerians can enter the country without the two documents but will have to self-quarantine once inside. They will be tested on the seventh day and the isolation will last up to two weeks if the test result comes up positive. If it is negative, he will be allowed to travel freely within Nigeria.
It's easy to forget to acquire travel documents especially if you're rushing. Fill out the application form here so we can help you with Nigeria covid 19 international travel restrictions.
Can I get some information about the options for the processing time and cost for the application for a Health Declaration Form?
There are three options to choose from. These are:
Standard Process: This is the cheapest but it also takes the longest to process.
Rush Process: Is more expensive than the Standard option but you can get the form earlier.
Super Rush Process: Costs the most but it has the fastest turnaround time.
Put in your request for the Health Declaration Form now so you don't waste time on your trip.
What other restrictions should I know about?
Here are the internal restrictions that Nigeria is implementing.
Travelers will need to have their temperatures taken at the airport.
You will need to use handwashing facilities that are installed outside airport premises.
Social distancing rules must be followed.
Wearing a face mask or other approved facial coverings is required.
Bags will be sprayed for decontamination.
It's important to be aware of Nigeria covid 19 international travel restrictions to be granted entry. Get started with your application and we will help you enter the country without any hassle.
How would you rate iVisa.com in terms of safe travel services?
The iVisa.com travel services platform has not had a data breach in its 7-year history. That is because we use top-rated security protocols and systems to keep customer information from being accessed by unauthorized personnel. Plus, we regularly test the systems to determine what else we need to upgrade our data privacy.
Who do I contact with additional questions?
Contact our friendly representatives for assistance with filling out the application form and learning about Nigeria covid 19 international travel restrictions.
iVisa.com Recommends!
One of the more famous places in Nigeria is Zuma Rock. It is a monolith much like Ayers Rock and can be found in Abuja. It is believed to be crystallized magma from deep underground and was pushed toward the surface and the surrounding soil was away. It's as impressive visually as it is geologically.
The distinctive Emir's Palace is an unusual architectural masterpiece. The building is located in Kaduna and is made from cubic mud bricks stacked together. The outside of the structure is covered with abstract art with bright and vivid coloration that was meant to convey the owner's sophistication. It's one of the most important monuments in the history of Nigeria. There are a lot of other reasons why iVisa.com strongly recommends that you go there. You just have to go through Nigeria covid 19 international travel restrictions and start an application in order to find out.