If your plans this 2021 are to travel around the world and your first destination will be North Korea, you have arrived at the right place. At iVisa.com you can find a host of information, including topics like Do I need a vaccine to travel to North Korea? and updates regarding activities and holiday plans.
With iVisa.com it's easy to plan your trip to North Korea because our goal is to provide you with all the tips you need to travel safely. In the following blog, you will learn that you may need some vaccines to visit, and also find answers to any questions you may have.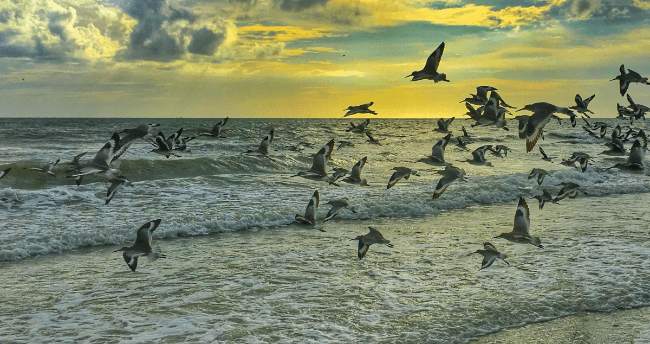 How to get a travel document to enter North Korea
Visiting North Korea might be very difficult, which is why we recommend you first check our visa checker to see if you're eligible for a travel document. If you're eligible for that, then you'll only have to do the following:
Fill in the online form with your private information.
Choose a processing speed and review your information.
Pay for the fees and attach the documents required to the form.
Wait for your travel document by email inbox.
Frequently Asked Questions
Do I need a vaccine to travel to North Korea?
If you are wondering now Do I need a vaccine to travel to North Korea? You should be delighted to know that you don't need unusual vaccinations before visiting this colorful Asian country. It is recommended that you make sure you have the basics, including measles , mumps , rubella , and some regions may recommend Yellow fever. It is also important to be aware of the risks and update yourself on the requirements in each region you visit, as some parts of the country may leave foreign visitors more susceptible to malaria.
Click for more information.
Does iVisa.com charge a fee to apply for a North Korean visa?
Our main goal is to save all of our clients time and the stress of government pages with lengthy forms and infuriatingly long wait times.
If you enter iVisa.com, with us you will find 3 processing speeds, the options are detailed as follows:
Standard Processing: This speed is perfect for those who have a lot of time available and it is the lowest price.
Rush Processing: When your flight is soon, you will have to pay a little more.
Super Rush processing: if your trip is an emergency and your flight is today, choose this option, but you will have to pay a higher rate.
View the next step to apply.
Can iVisa.com help me get online documents to enter North Korea?
We can help you with the information required to enter North Korea, but we can only offer you an Embassy Registration by now. Depending on your country of origin, this information might vary because the border controls in this country are strict. Check our visa checker to learn more.
If I'm eligible for a travel document, what items should I have?
In case you're eligible for a travel item, you'll probably need only the following:
Passport.
Email address.
Payment options.
What is the maximum time I can be in the country?
Citizens from around the world can stay in North Korea for a pre-determined time defined by the government. Go to iVisa.com, and use the tool to find out the maximum stay allowed in any destination. This feature was created for ease of use and to provide the maximum amount of information relevant to your unique travel situation, as well as updates and plans.
Visit our blogs now to know details about how Do I need a vaccine to travel to North Korea? or any other question that occurs to you.
Is it possible that my visa will be refused for travel to North Korea?
Like any visa process, your visa could be rejected if you make a mistake or are found to be lying. In the email response, you will find a reason why it was denied. You can appeal this decision, so contact a team member of iVisa.com through the Chat of the customer service center or, depending on the reason for the denial, you can adjust your request and reapply if the names or numbers are misspelled. This is why we recommend that you double-check your answers to avoid having to charge you for another application.
How can I apply for a North Korean visa?
At iVisa.com we can guarantee that travelers have a hassle-free getaway, so we focus on the documentation you need to have ready when you arrive in North Korea. You may have to present evidence if you are thinking: Do I need a vaccine to travel to North Korea?, That's why at iVisa.com we offer you complete and simple advice. It's as easy as 1,2, 3.
First Complete the application with your personal information.
Second Pay the processing fee, ensuring your paperwork is in the right hands.
Third Upload copies of your documents and apply.
Is iVisa.com safe?
Some companies may have experienced data theft in the past, so we decided to address the security situation before it became a problem. The team makes your privacy the number one priority. Their handling of confidential documents has made them security experts, visit iVisa.com in the comments section of our website.
Where do I find more information?
If you still have not answered your burning question in this article, or you have more queries about the question: Do I need a vaccine to travel to North Korea?, it may be time to contact one of our customer service advisors. They are waiting to clarify all your doubts, at any time of the day or night, in the online chat. Click on the iVisa.com blog page for much more exciting travel news and updates.
iVisa.com Recommends
To travel to North Korea, you will first need a guide, because tourists are not allowed to enter this secretive nation without a state-authorized guide to assist you. Visit the most popular places such as Mount Paektu, and the majestic Kim II-sung square, as well as enjoy a Kimchi or a Banchan, which typical dishes of the region.