*Norway is one of the more popular tourist destinations in the world. The country has a lot to offer the nature buff with views of polar bears in Svalbard Island, the beautiful yet potentially deadly Norwegian fjords, the dancing lights in the sky in the north, the Aurora Borealis. Since the country is a part of the Schengen Agreement, you would need a Schengen visa in order to be allowed entry. However, there are a lot of Schengen visa types, and the key to a great visit to *Norway and the rest of the Zone is knowing which one to apply for.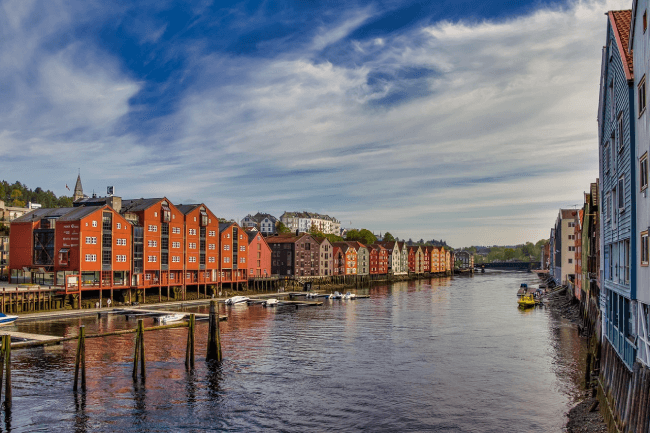 The Norway (Schengen) Visa for Citizens of the Dominican Republic is required for all Dominicans to travel to Norway and other Schengen member states. In fact, it makes traveling easier for them to move through the region. However, you should still know what visa to apply for if you're going on a vacation in Norway so read on and find out how.
Frequently Asked Questions
What do we need to know about the Uniform Schengen Visa?
If you are looking for a Norway (Schengen) visa for citizens of the Dominican Republic, chances are you are actually looking for a Uniform Schengen Visa or the USV. It is a travel document issued to the traveler to help him transit through or allow him to stay within the region for a period of time.
What are the common types of USVs?
There are two main types of the Uniform Schengen Visa, Category A and Category C. Category A visas are commonly known as the airport transit visas and will be able to let its holder go through the international zone in a Schengen airport to board another flight going out of the region. Category C visas, on the other hand, will actually let the holder into the host country's territory and let him stay for up to 90 days within a period of 180 days, known as the 90/180 rule.
Are there different kinds of Category C Uniform Schengen Visa?
Category C USVs are further classified according to the number of entries they allow their holders to have. Single-entry and dual-entry USVs are usually only valid for 6 months to a year, and they only allow one or two sets of entry and exit before the visa is invalidated. Multiple-entry visas or MEVs, on the other hand, allow for more than two entries to any Schengen country and they have a much longer validity period than the limited-entry iterations. However, the Norway (Schengen) visa for citizens of the Dominican Republic which allows for multiple entries is still limited by the 90/180 rule.
What are the requirements for the Schengen Visa application?
You need to complete an online application form at iVisa.com to start applying for the Norway (Schengen) visa for citizens of the Dominican Republic. The application also needs two photos taken within the last six months and a valid passport with a remaining validity period of at least three months after your intended exit date from the Schengen Area. You may also be required to present an itinerary or round-trip ticket, proof that you have accommodations within the region, an insurance policy for your travel needs, and proof that you have financial means while you are on your trip.
Can you recommend a platform for Schengen visa applications?
If you're looking to apply for a Schengen visa or online travel document, then head straight for iVisa.com. We have visa experts who are in charge of reviewing every application to ensure its success. That means that you don't have to deal with the Norwegian embassy and still get your Norway (Schengen) visa for citizens of the Dominican Republic.
Do I have to talk with you if I need assistance?
For any questions or concerns that you may have, the fastest way to resolve it would be to chat with our knowledgeable customer care people. Just go to iVisa.com and use the chat feature. If you choose to, you do have the option to send us an email at [email protected].