Citizens of India should consider the needed documents before traveling to Norway. From the documents needed, to places to visit where they could taste local food. Travelers should prepare and provide themselves with sufficient information before the trip. Explore Norway with authentic Scandinavia, UNESCO World Heritage Sites, inescapable places above the Arctic Circle, and romantic winter getaways viewing the Aurora Borealis.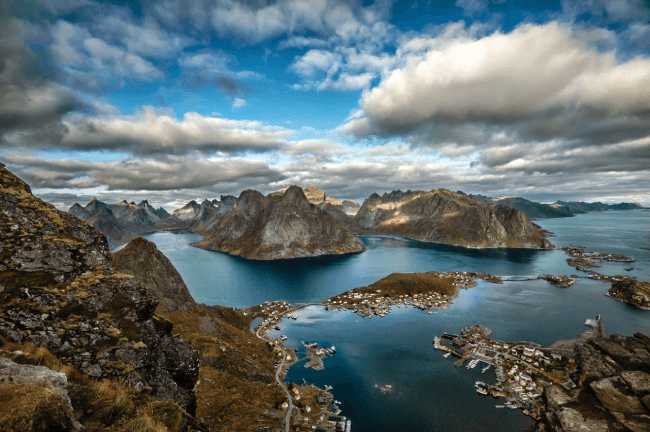 Norway is one of the member states in the Schengen Area. Immigration laws aim to make travel easy between these countries. Citizens of India must obtain a Schengen visa in order to enjoy the benefit of free movement within the Schengen Zone.
This article is for you to learn more about the Norwegian Schengen Visa for citizens of India. Keep on reading this article and gain a better understanding.
Frequently Asked Questions
Do you have more information about the Norwegian Schengen Visa?
A Uniform Schengen Visa can best be defined as a document required by any Schengen country, such as Norway, for transit, entry, or residence within the region. You can use the Norwegian Schengen visa for citizens of India to transit through the Schengen Area by only allowing the holder to pass through the International Zone on the airport or for a short stay in any state of the Schengen Area.
What are the types of Schengen Visa?
Schengen visa is categorized into two main categories: Category A and Category C. Category A is the document to be used by an Indian Citizen to transit through Norway. For travelers who are planning to stay and enjoy the beautiful country of Norway, a Category C Norwegian Schengen visa for citizens of India is for you. This category is the most common document being issued by the Schengen Area nations.
As an Indian passport holder, how long can I stay in Norway?
Category C Schengen visas allow you to stay in the host country for up to 90 days in any 180-day period. Otherwise, you will be facing a serious penalty.
How often can I enter the Schengen Area with USV?
Citizens of India can enter any country of the Schengen Area like Norway once, twice, and multiple times. Category C Norwegian Schengen visas for citizens of India are classified as Single-entry, Double-entry, and Multiple-entry documents.
How long is the Unified Schengen visa valid for?
The validity period of a Uniform Schengen Visa varies with the number of entries. For Single-entry and double-entry visas, the holder can use the document for up to 12 months. Multiple-entry visas or MEVs are classified into three. The document can be valid for a year, 3 years, or 5 years. In order to apply for the 5-year MEV, the applicant must previously be granted with 1 year and 3 years MEVS.
Can I enter any Schengen country?
Nations within the Schengen Area allows travelers to enter any of its member states. The holder of the Norwegian Schengen visa for citizens of India must first enter Norway, ditto for other Schengen visas such as Estonia Schengen visa or Germany Schengen visa.
What platform should I trust with my application?
Apply for your Norwegian Schengen Visa with iVisa.com. The company is an expert in providing travel documents from around the world. We have a team of visa specialists that manage all the applications before submitting them to the designated government authority. This accounts for the nearly perfect success rate.
We have compiled all the reviews from our previous customers here.
Where can I best reach you?
You contact us anytime. Our customer care department is available all day to help you with your concerns and inquiries. Get in touch with us through chat, or send us your email at [email protected].
Indian Citizens can get the application form at iVisa.com.