Are you thinking of visiting Poland as the main stop in the Baltic Sea's line up of European countries? You have made the correct decision to call here first for all your visa and travel-related need for your Polish getaway. Of course, before you set off on your jaunt, there is necessary information that you may want to consider. Check out the information below to get prepared in advance then take the load off with spare time to dream about the wonders you'll be exploring in magical Poland.
Poland is a few steps ahead in its four-stage reopening schedule. The Polish government is following guidelines set by the European Commission and at the moment, the temporary restrictions on non-essential travel from specific non- European countries remain.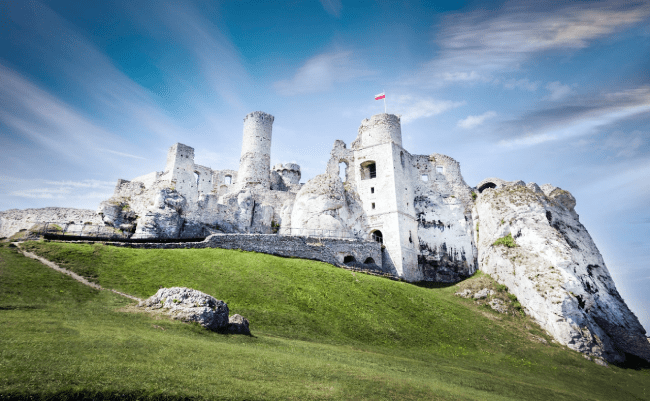 Poland is a signatory to the Schengen agreement and European Union member country. Citizens of EU member countries simply need to show their ID without needing to carry a passport. A passport may only be necessary for other transactions such as in a bank. A visa is required for many international visitors to enter Poland and the other countries in the European Union. You can also find out if you require a visa for travel to Poland using the helpful visa checker on the iVisa.com homepage.
Poland's borders are open and accessible to persons who are legally able to travel within Europe. Polish authorities have removed the mandatory quarantine for European citizens transiting through the country although some arrivals will require quarantine. At the moment, visitors from non-European countries are still restricted from entering Poland and it is expected that all foreigners entering Poland will be subjected to a mandatory two-week quarantine in their place of abode. The full list of regulations issued by the government of Poland before you go so you can check what is applicable to you,in order that you can avoid delays and enjoy your trip more.
FREQUENTLY ASKED QUESTIONS
What are the documents required to apply?
Documents needed:
Completed visa form
2 passport photos – no older than six months, colored, size 35 x 45 mm with head filling 70 -80% of the photo area, brightly colored backdrop, and neutral facial expression.
Current passport, copies of recent visas with three months validity, and two remaining blank pages.
At least 30,000 euros worth of travel insurance coverage
Cover letter stating the purpose of visit and schedule
Flight details: Please note that this should include all entry and exit points within Poland and /or the Schengen area.
Accommodation information
Proof of funding
Last six months bank statements
Itinerary, inclusive of plans, purpose, and the time the trip will take.
Proof of paid visa fee
What are the processing times and prices?
The cost for the Polish Schengen visa is €80 or USD $90. Please note that the fee is non-refundable if the application is denied. Please submit your documents 15 days prior to your visit.
How can I apply for a Polish Schengen tourist visa?
You can check the iVisa.com homepage and filter your country to see if we offer a visa service for you. We can make your trip a breeze with our easy to use forms and constantly updated information. If you have tried this and there is no service available, then depending on your country of origin, you need to complete the visa form and provide the required documents. Then submit them to the closest Polish consulate or embassy in your country. If none is available, then you will need to find out which country is authorized to issue the visa on behalf of Poland and submit the documents there.
How many times can I enter Poland with a Tourist visa type?
With the Polish Schengen visa, a person can travel freely within the issuing country and other member countries for at least 90 days within six months. Please complete the multiple entry section of the form if going to multiple Schengen countries.
Is it safe to use iVisa.com to get my Tourist visa?
Yes, our expert advisors will be happy to help you and are exclusively trained in providing top class visa services. We protect our databases with the best in security for confidential information and have never had a breach of our highly secure firewalls.
I have more unresolved questions, where can I find more info?
Please contact iVisa.com customer service through the chat function on the website or call one of our friendly team. We are always ready to help you with your next travel adventure.