Portugal is the westernmost territory in Europe and it's also one of the oldest countries on this continent. It receives thousands of tourists every year, which is why this country accepted the implementation of the ETIAS visa waiver program. This program will be ready for use in 2022, so it's not going to affect your upcoming trip to Portugal if you want to visit it before that year (at least if you're a visa-exempt country).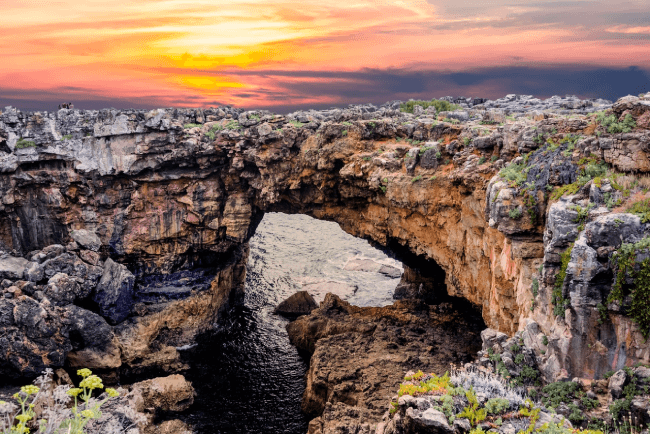 But, by 2022 and on, it'll be necessary to apply for the Portugal ETIAS before entering this country. You can obtain this electronic document through an online application form, so you don't need to go to an embassy. Nevertheless, in iVisa.com, we know that you might be wondering if this document allows you to visit Portugal just once, which is why you'll see if the Portugal ETIAS has multiple entries by reading the information below.
We also want to remind you that you can use iVisa.com's service to apply online for the ETIAS. This way, you'll be able to enjoy the ETIAS visa waiver program quickly and easily. Find out more about Portugal ETIAS multiple entry benefit here.
Keep reading the following FAQs to learn more about it.
Frequently Asked Questions / FAQs
What is a Portugal ETIAS?
The ETIAS is the meaning of European Travel Information and Authorization System. You can use this document not only to visit the Portuguese territory but also to visit other countries that belong to the Schengen Area. When we talk about the Portugal ETIAS, we talk about the specific ETIAS application that allows you to visit Portugal first when traveling to Europe, but this application can be used to visit other countries as well.
In general circumstances, the ETIAS is an electronic visa waiver program that allows you to get the pre-travel authorization to enter the Schengen Zone. By having this document, you can easily enter the 26 Schengen member states.
After you obtain your ETIAS, you'll be able to enter Portugal as your main destination, but other countries in the Schengen Zone will also be available for you to visit as long as you don't exceed the maximum stay-allowed. Discover everything you need to know about the Portugal ETIAS multiple entry benefit.
How many countries must apply for the ETIAS?
60 countries are under the ETIAS visa waiver program, so it means that citizens of 60 countries can apply for the Portugal ETIAS. Residents of these nations don't need anything else to travel to the Schengen zone because they're visa-exempt.
How can I check if I'm eligible for Portugal ETIAS?
If you want to verify if you're eligible for the Portugal ETIAS, then go to iVisa.com's Visa Checker Tool on the homepage of this site. Once you're there, choose the country of origin (same as your passport) and choose Portugal as the destination. After that, you'll be able to verify the information in a few seconds. It's great to know you're entitled to Portugal ETIAS multiple entry benefits.
What documents do I need to apply online?
You can get the Portugal ETIAS with the official website or even by going to the embassy, but that can be time-consuming, especially with the number of documents you could need. On the contrary, with iVisa.com, you'll enjoy a less-complicated process that will ask you only the following:
A passport that shouldn't be expired once you're traveling to Europe.
A valid email address because you'll receive the ETIAS this way.
Payment options so you can pay for the fees. This options can be credit or debit card, or even a Paypal account.
Look no further for all the latest news about the Portugal ETIAS multiple entry benefit.
How much does the ETIAS cost?
Unfortunately, we cannot offer you the exact information about the price of the Portugal ETIAS because this document is too new. Nevertheless, what we can tell you is that iVisa.com can offer you this document at a reasonable price, and you can even choose one of the following processing options depending on how fast you need your document:
Standard Processing Option: This option is the most common because it's not expensive at all and it's still quite fast in comparison to other processes.
Rush Processing Option: With this processing time your ETIAS is ready in less time, but the price increases.
Super Rush Processing Option: This processing option is the most expensive but it's also the fastest of the three, so it's an excellent alternative if you're in an emergency.
How can I get the Portugal ETIAS?
Applying with iVisa.com isn't difficult, especially because this online process has only 3 steps that you must complete. This process shouldn't take you more than 20 minutes, all you have to do is:
First, fill in the form by answering a few questions and then select your favorite processing time.
Second, check the information you gave in step one so you can continue with the payment using your favorite payment method.
Third, upload the documents (if applicable) and click on 'submit' to finish. Don't forget to double-check the spelling one last time before finishing the process so you can be sure of everything you wrote.
If you're ready to apply for your document then click on this link. It's true that you can enjoy the Portugal ETIAS multiple entry benefit.
How many times can I enter Portugal or Europe with an ETIAS?
You might be wondering how many entries the ETIAS has, which is why you should consider the following: The ETIAS is valid for a period of 3 years or until your passport expires. During that time, you can stay in Europe for 90 days with a multiple-entry permit. In other words, you can enter Portugal or the countries in the Schengen Area as many times as you want as long as you stay there for a maximum of 90 days.
What should I do if I travel with kids?
In case you want to visit Portugal or any other Schengen member state with kids, then remember that they'll also need an ETIAS. Nevertheless, before applying for them, we recommend you contact our customer center to obtain more information related to this topic.
Is it safe to use iVisa.com's service?
We can tell you that iVisa.com takes security seriously. That's why we created a high-quality system that can safeguard all of the data you offer. All the information you view and provide on our website can't be seen by anyone but our authorized workers. If you still have doubts about it or you want to feel safer about our service, then you can check these reviews.
Where can I get more information about the ETIAS?
We're ready to help you with any doubt that you have about the ETIAS online process or about the Portugal ETIAS multiple entry benefit! You can reach out to our customer service center at any time, but as a second option, you can also find more useful tips on iVisa.com's webpage.
Apply for your Portugal ETIAS now and get ready for your trip!