Citizens from the United States can now visit Portugal without having a Portugal Passenger Locator Card. This form has been suspended in May 2022. However, always check with your airline or nearest Portuguese embassy for updates, as requirements may change quickly.
Portugal is a stunning country offering great food, stunning beaches, and lots of history. But what truly sets it apart (and keeps travelers coming back over and over again) is the hospitality of the locals. No wonder so many travelers from the United States have this country so high up on their bucket list. However, before you go, check if you have complied with all COVID-19 restrictions and visa requirements for Portugal.
To find out more about how citizens of the United States can enter Portugal during the coronavirus pandemic, continue reading.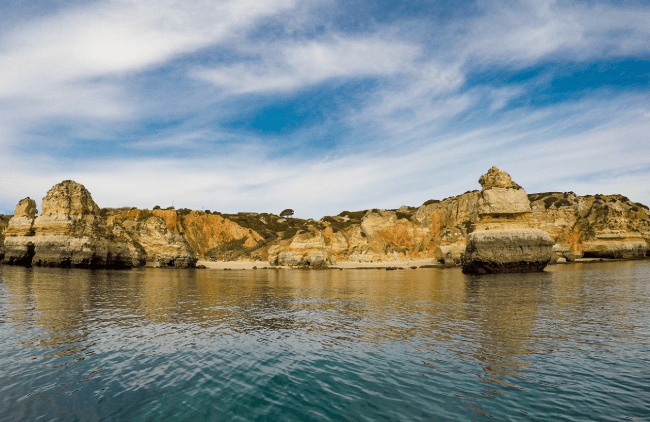 What is the Portugal Passenger Locator Card?
Travelers with a US passport had to submit the Portugal Passenger Locator Card before traveling to the country during the coronavirus pandemic. This locator card is an electronic document you can obtain by filling out an online form before entering the country.
The card is similar to any health declaration implemented by many countries during the COVID-19 pandemic. However, the Portuguese health authorities have recently suspended this requirement. You no longer need this form to enter Portugal.
Other COVID-19 entry requirements in Portugal for U.S. nationals
In Portugal, cases increased during the Omicron wave earlier this year, but have since declined. Covid-related entry restrictions have been lifted, and the country is open for tourists from the United States.
Be sure to check all entry requirements before traveling to Portugal, such as those of France and Spain if you plan to visit these countries before entering Portugal. Some COVID-19 restrictions may still apply to other European countries.
Vaccination requirements to enter Portugal
COVID-19 certificates are not mandatory to enter Portugal. It does not matter if you have an EU Digital COVID Certificate, an accepted vaccination certificate issued by third countries under reciprocal conditions, or if you're unvaccinated, you will not have to present a negative PCR test or undergo quarantine.
COVID-19 testing requirements before traveling to Portugal
Portuguese officials no longer require travelers from the United States to present proof of vaccination, a valid recovery certificate, or a negative test while visiting mainland Portugal, the Azores Islands, and Madeira.
Quarantine requirements in Portugal
There are currently no quarantine requirements in Portugal for travelers coming from the United States.
COVID-19 measures while in Portugal
A vaccination or negative test is no longer required to enter bars and clubs, eat indoors at restaurants, visit tourist attractions, stay at local accommodations, or attend events.
The use of face masks will only be required in places where people might be more vulnerable, such as hospitals and public transport.
Rules on the island of Madeira are slightly different and can be found on the government website.
Visas and travel documents for Portugal for U.S. citizens
Portugal does not require a visa for United States tourists or business travelers traveling for up to 90 days. United States passport holders are visa-exempt for the Schengen zone, including Portugal. The duration of your stay must be at least three months beyond the validity of your U.S. passport.
ETIAS Visa Waiver for travelers from the United States
While you may not need a visa, from 2023 the European Union will implement the ETIAS visa waiver, applying to all travelers that are currency visa-exempt to visit Portugal and other Schengen countries.
With ETIAS, U.S. travelers do not need a visa to enter the Schengen Area. ETIAS will still allow Americans to travel to Europe visa-free, but they will need to register online, similar to the U.S. ESTA system. This three-year ETIAS visa waiver is valid for multiple entries to Portugal, for 90 days at a time within a 180-day period.
More questions about Portugal entry requirements?
If you don't find the answers to your questions on this page, feel free to reach out to our expert customer service team online or by email at [email protected].