If you have a Vanuatu passport, then you will need an ETIAS to enter Portugal and other countries that belong to the Schengen area. Vanuatu is exempt from getting a Schengen Visa, which is why the ETIAS will be the only document required in the future (starting in 2022).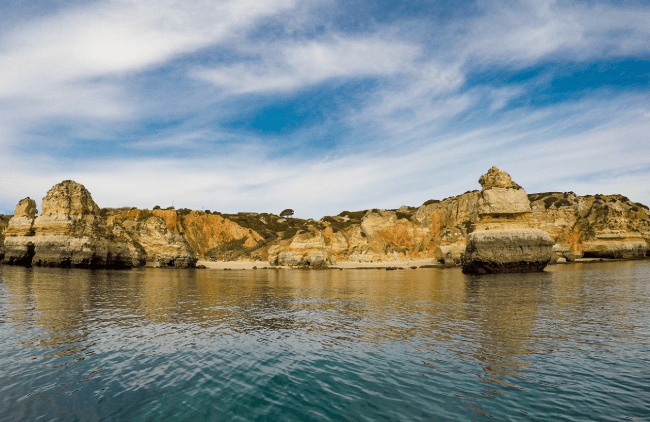 In this article, we will tell you all about Portugal ETIAS for Citizens of Vanuatu and how to apply for it. Therefore, we invite you to continue reading below to learn more.
Frequently Asked Questions
I'm from Vanuatu, do I need an ETIAS to enter Portugal?
Yes, Vanuatu citizens or those who are from Vanuatu will require Portugal ETIAS to travel to Portugal and other countries that belong to the Schengen area.
What items are necessary to get the ETIAS online?
You need the following documents to apply for the ETIAS online:
Your valid passport and a scanned copy of the information page.
A professional photo (2x2 photo).
A valid email address to get the Portugal ETIAS.
Means of payment (debit/credit card).
What are the prices and processing times?
There's not an exact price for the ETIAS yet, but we can let you know about our processing options. By reading this information, you will have a better idea of what to choose once we launch this service:
Standard processing option: By choosing this option, you won't have to pay a lot of money.
Rush processing option: With this alternative, you can get your document a bit faster.
Super Rush processing option: By choosing this processing time, you have to pay the highest price, but you will get your ETIAS the fastest way possible.
To keep seeing more information about the Portugal ETIAS for Citizens of Vanuatu, we invite you to read the questions below.
How can I get my ETIAS online?
These are the steps to follow to get your ETIAS as soon as possible:
First, go to our website to fill out the application form with your private details. After that, select the processing time that you prefer.
Second, check all the information you gave to avoid mistakes and pay for the fees using your preferred payment method.
Third, attach the items required to the form to finish the process.
Is iVisa.com very safe?
Yes, iVisa.com is a very safe visa provider. By using our services you can worry only about getting your documents ready and not getting your personal information leaked. Take a look at our reviews if you wish to learn more.
I have more questions, where can I learn more?
Do you still have questions about the Portugal ETIAS for Citizens of Vanuatu? then we invite you to reach out to our customer service agents. You can also take a look at our website to learn more about this and other documents.
iVisa.com Recommends
One of the main highlights of Portugal is the Algarve. With about 200 kilometers of coastline, great climate, and tranquil waters, the Algarve is a great place for sailing, even if you don't have a boat, since there's always the option to rent one or to join the cruises. It is an amazing experience to see the region from the sea, as you can be ready to have many surprises during your adventure.
From the golden cliffs where corrosion has carved out caves and exuberant shapes, (a good example of that is Lagos and Albufeira) to the reddish cliffs and the dunes of white sand that frame wide beaches, there's always impressive scenery in the Algarve. You should not lose the opportunity to experience this amazing place.
Besides, you can also enjoy navigable rivers too, such as the Arade, which has places of great beauty between Portimão and Silves, with springs of crystal-clear water.