Starting a new trip is always fun! We recommend traveling to Portugal, an incredible country that thrives in history and culture. Lisbon is the perfect place to enjoy delicious Portuguese cuisine. Visit Chiado, the district where you can find the oldest bookstore in the world. Don't miss the opportunity to travel to Portugal! iVisa.com can help you enter Portugal!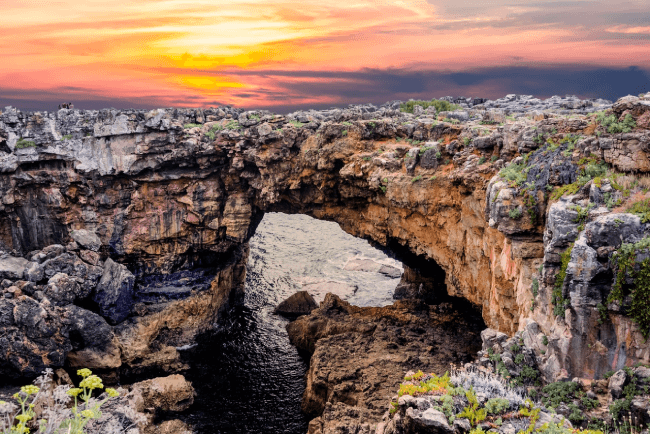 Citizens of Argentina with a plan to visit Portugal will need a new authorization called ETIAS. The ETIAS is a mandatory document that you can obtain through a 100% online process.
The Portugal ETIAS for citizens of Argentina is a simple process with iVisa.com. Enjoy our speed, security, and simplicity.
Continue reading about the Portugal ETIAS for citizens of Argentina below.
Frequently Asked Questions
What is ETIAS?
ETIAS is the European Travel Information and Authorization System. The ETIAS authorization will be mandatory by 2022. Therefore, international travelers must prepare to go through an online process so they can enter the Schengen zone in Europe. Don't worry! Because iVisa.com is ready to help you!
Head to the application page and explore all the details related to the Portugal ETIAS for citizens of Argentina.
Can I apply for the Portugal ETIAS as a citizen of Argentina?
Yes! Argentina is among the countries exempt from a Schengen visa, which means that citizens of Argentina must acquire the Portugal ETIAS before entering Europe.
Is the Portugal ETIAS valid for other countries in Europe?
Yes! The Portugal ETIAS for citizens of Argentina provides access to the 26 countries in the Schengen zone. Still, not all of Europe belongs to the Schengen zone, so be careful when choosing what countries to visit in Europe.
Confirm what travel documents you need with the Visa Checker. We can tell you what countries accept the ETIAS document.
The Portugal ETIAS for citizens of Argentina is so easy to get with iVisa.com.
What is the validity of the Portugal ETIAS?
The Portugal ETIAS for citizens of Argentina is valid for a maximum of 3 years. The ETIAS document allows a stay for up to 90 days within a 6-month period in the Schengen zone. Also, the travel document provides multiple entry benefits.
What are the requirements?
Citizens of Argentina must complete the information required in the online application with personal details. As well, travelers must provide details related to security, such as previous visa denials and criminal records, if applicable.
Other relevant requirements:
A scan of your passport showing your photo and details.
A valid email address to receive the Portugal ETIAS electronically.
Payment methods, iVisa.com has a minimum fee that you can pay with a Paypal account or use a credit/debit card.
Reach out to our support agents in case you have some questions.
What are the processing times and fees?
The Portugal ETIAS for citizens of Argentina offers three alternatives:
Standard processing service, go for the most affordable option if you have a small budget.
Rush processing service, receive the Portugal ETIAS in record time.
Super Rush processing service, the iVisa.com team will fast track your requirement.
What is the ETIAS process?
First, complete the electronic form and select a processing time (Standard, Rush, or Super Rush).
Second, check your application and pay with a credit/debit card or a Paypal account.
Third, upload a scan of your passport.
Start the Portugal ETIAS as soon as it's available in 2022!
How will I receive my order?
Citizens of Argentina should expect to get the Portugal ETIAS electronically. Our experts will use the email address specified in the application to send the ETIAS authorization.
EU immigration will request the ETIAS document as soon as you arrive, so keep the authorization with you at all times.
Can I trust iVisa.com?
Of course! iVisa.com has years of experience handling travel documentation. We have the right expertise to manage your ETIAS process.
Explore our comments section and learn more details about iVisa.com services.
The Portugal ETIAS for citizens of Argentina is a reality with iVisa.com.
Where can I find more information?
We have an incredible customer service team ready to answer all your inquiries. They are available 24/7.
Also, discover more details on the application page. We have explained all the information you need to know about the ETIAS authorization.