It is no secret that all travelers love to enjoy their foreign experiences. The present/upcoming new requirements for travel have built up anxiety among tourists and therefore, many feel frustrated planning their trips. Never fear; iVisa.com is not just a supporter of your travel requirements but also solves queries, makes you comfortable, considers affordability, and sets you up well for the trip. We serve you the best!!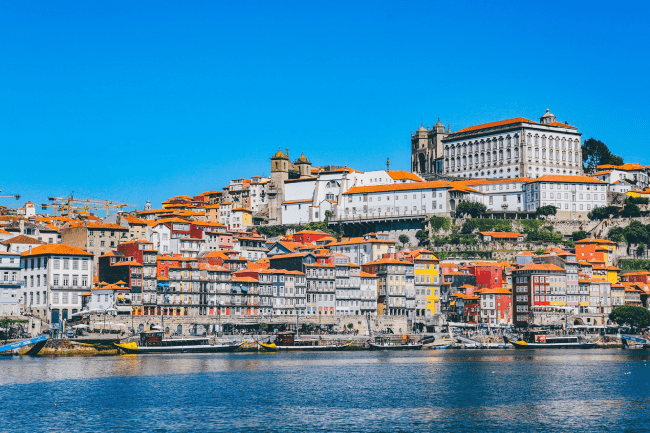 Frequently Asked Questions
I am a non-EU nation member, is a visa waiver applicable to Portugal?
Yes. You can apply for a common visa that allows stays for up to 90 days. You can apply if you have a valid passport. This is also commonly known as a Schengen visa. Foreigners from a number of non-EU nations are able to stay in Portugal for up to 90 days without applying for a visa.
I wish to travel from Honduras to Portugal within the next6 months. Should I get Portugal ETIAS?
No. As your travel is within 6 months, you are exempted from needing it. The ETIAS will be ready to use from the beginning of 2022. An approved visa will be valid for a period of 3 years or until the date of your passport expiry, depending on which date comes first.
How can a Portugal ETIAS help the Honduran traveler?
Once established, it will be a mandatory requirement for travel to Portugal or else Hondurans cannot board their flight. This is being introduced to improve the security of travelers in Portugal, tracking potential terrorists and identifying if any fraud or manipulated data are provided.
What requirements do I need to get my Portuguese ETIAS?
We prefer to give you the entire list of requirements in case you decide to apply through our expert service as it's also the simplest mode of application to complete.
You have to provide a valid passport, with at least 3-months validity.
You need a valid email address.
A credit/debit card or PayPal for payment.
How can we apply online for Portugal Etias?
The best advantage of iVisa.com's application form is that it's very easy, so you can apply for the Portugal ETIAS anywhere! You can apply with iVisa.com with no pressure by following this step-by-step guide:
First, complete the online questionnaire and select the processing time you prefer depending on how quickly you want to get the ETIAS.
Second, review all the details you previously offered (don't forget to check the spelling), and after that, continue with your payment using a debit/credit card or a Paypal account.
Third, carefully attach the documents required to the form before completing it.
That's all! We will take care of the rest of the measures to process the requirement soon. After you finish this process, get ready to obtain your notification email.
If you want to start the application, click here.
What is the processing speed and its expense?
With iVisa.com, you don't need to wait longer due to its modern platform that ensures you get your travel document in the fastest and most protected way possible. We can tell you that it won't be expensive and that with iVisa.com, you can choose one of the following processing options depending on how fast you want to receive the ETIAS.
Standard Processing Time: If you don't need your ETIAS asap, but you still want it for the most affordable price.
Rush Processing: If you want your document a bit faster, the price increases.
Super Rush Processing: If you want to receive your document ASAP. This is also the most expensive.
I am worried about traveling, can you set my travel requirements?
Sure. we can help to ease your worries. Don't feel frustrated, we will ensure you have a pleasurable trip with all your documents at hand. Avail of our services and trust us. Click here and our team will connect you soon. Be safe as well as comfortable!
What are your working hours?
We provide a 24*7 service to our customers. You are free to access our talented team at any time.