Travel can help a person come out of their box and transform an individual's professional and personal outlook. The present circumstances confine each of us to masks and social distancing.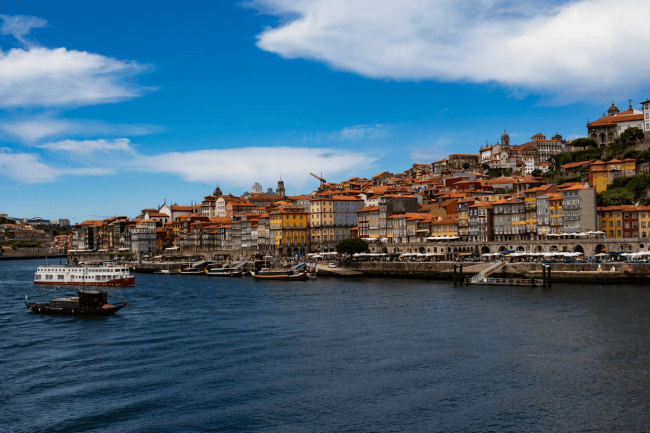 There are many added requirements to cross borders for visitors to many countries and iVisa.com will enable you to get the details of all requirements for travel. Apply through iVisa.com and get your documents safely. Read this article to the end to know more about the Portugal ETIAS for citizens of Hong Kong.
Frequently Asked Questions
WHY IS IT NECESSARY TO GET AN ETIAS WHILE TRAVELING TO PORTUGAL?
The Portugal ETIAS is a recent travel requirement that will be mandatory by 2022, and you will need to avail of it before departure. With this document, immigration officers will have advanced tools for the monitoring and tracking of foreign citizens entering Portugal. This will hopefully reduce the likelihood of criminal activities and terrorist attacks. The ETIAS will be valid for 3 years after its approval. Visit iVisa.com's web page to get a better idea about the Portugal ETIAS for citizens of Hong Kong.
DO CITIZENS OF OTHER EUROPEAN COUNTRIES NEED TO FACE CHECKS OR PRESENT ANY ADDED DOCUMENTS AT PORTUGAL'S BORDERS?
Passport holders from other European countries need not face any border checks and must simply carry their ID or passport with them while crossing the Portugal territorial borders. You can use iVisa.com's Visa checker tool to check if you require a visa to enter your destination.
WHAT NECESSARY INFORMATION DO I NEED TO PROVIDE TO GET A PORTUGAL ETIAS?
We have got an easy online application that needs your personal and trip details. This is much simpler than counting hours in the queue to complete lengthy forms and then submitting them to the embassy.
A copy of your passport with a clear photo and information.
A valid Email address to receive ETIAS electronically.
Payment options to choose from, we have a minimum fee for the service. You can pay the application fee through a PayPal account or may use a debit/credit card.
Choose iVisa.com and learn how to pay for the Portugal ETIAS for citizens of Hong Kong.
WHAT ARE THE ENROLLING TIME AND FEES TO GET ETIAS FOR TRAVEL TO PORTUGAL FROM HONG KONG?
iVisa.com has a simple process for completion, and we provide the ETIAS in a convenient manner within your budget. Mainly we have three options to work on your requirement.
Standard service; if you have a reasonable time to get your ETIAS for travel.
Rush service; this is a faster pace of getting the requirement in a more expensive manner than the above option.
Super rush service; if you pay the highest price we will provide you with the Portugal ETIAS as soon as possible.
WHAT ARE THE REQUIRED STEPS TO COMPLETE ETIAS FOR TRAVELLING TO PORTUGAL?
We are here to offer you a customer-friendly process. To complete the application with iVisa.com just follow these three steps:
First, complete the electronic form and choose your processing mode.
Second, verify your information and then make payment.
Third, upload a copy of your passport.
For further queries, do contact our customer support team.
HOW SAFE IS IT TO PROCESS TRAVEL DOCUMENTS THROUGH IVISA.COM?
We will get you all the necessary requirements for travel at the earliest possible manner, provided you give us the details to apply. You can choose the speed of processing option at your convenience, and our team helps you sort any issues with your documents. See our comment section for more clarification.
What are the benefits of your services that have made customers feel satisfied?
We consider our simplest way of application process to be the most appreciated by our customers. We provide a simple application form to complete with a limited amount of tasks.
It is our responsibility to handle your data wisely and to provide you with valuable services in a prompt time frame to make your travel more comfortable. Follow this link to visit the iVisa.com webpage for more detailed information on the Portugal ETIAS for citizens of Hong Kong.