When the issues of life overwhelm you, and you don't know what to do, under such circumstances you probably wish to travel to a relaxing beach. When a book or cup of tea does not work, opt for travel to escape a busy routine to enjoy more learning experiences. Every trip is a path to reformulate all your existing thoughts with added lessons. Well, iVisa.com cares about all the minute factors of our customers' travel plans, whether it be the necessity of documents, arranging travel plans, or finding out about insurance.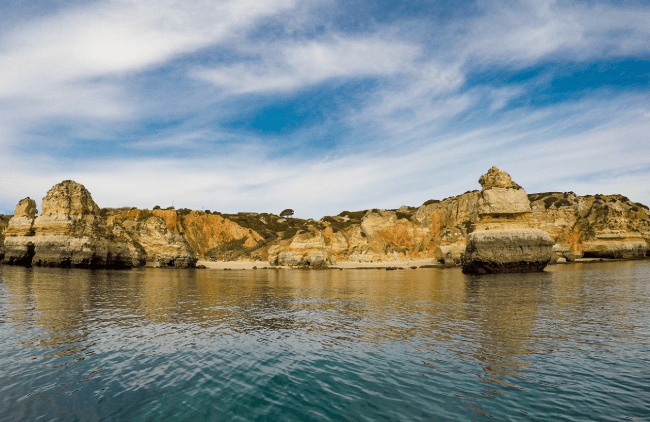 Apply through iVisa.com for your ETIAS visa waiver application without wasting time. If you are planning a trip to Portugal, then read this article to learn more about Portugal ETIAS for citizens of Israel.
Frequently Asked Questions
WILL A PORTUGAL ETIAS BE NECESSARY FOR TRAVEL FROM ISRAEL IN 2020?
It is not a current requirement to hold an ETIAS, as the European Union will probably start it in 2022. If approved, an ETIAS will last for up to 3 years. Apply with iVisa.com and find out the requirements for Portugal ETIAS for citizens of Israel.
I AM FROM ISRAEL, WHAT WILL I DO IF MY ETIAS APPLICATION IS REJECTED?
You will get the response within the timeframe of the processing option selected, and if they do not approve the ETIAS, you will get the denial message. In the denial message, you will also have a reason as to why the ETIAS was denied. You could appeal to this decision or based on the denial reason, you can adjust your application and try again especially in cases of misspelled words. For a better solution, apply with iVisa.com and get an expert opinion on your application.
WILL MY PORTUGAL ETIAS BE AVAILABLE ONLINE?
Yes. You will get the electronic approved ETIAS document via email that you have provided. So make sure it is a valid email address. Once implemented you need to register with ETIAS to enter Portugal. For an easy route apply through iVisa.com and more about Portugal ETIAS for citizens of Israel.
WHAT INFORMATION DO I REQUIRE FOR MY PORTUGAL ETIAS FOR CITIZENS OF ISRAEL?
Listed below are the key requirements if you apply for our service and take advantage of it being the simplest application to complete.
Valid passport: provide a valid passport, with at least 3-months validity.
Email address: you also have to offer a valid email address.
Mode of payment: A credit/debit card or a PayPal account for payment.
If you need more information on Portugal ETIAS requirements for citizens of Israel, follow this link.
HOW CAN WE WORK ONLINE FOR PORTUGAL ETIAS?
The highlight of iVisa.com's application form is that it's very easy, so you can apply for the Portugal ETIAS from anywhere, even from home! You can apply with iVisa.com with no pressure by following this step-by-step guide:
First, complete the online questionnaire and select the processing time you prefer depending on how quickly you want to get the ETIAS.
Second, review all the details you previously offered (don't forget the spelling), and after that, continue with your payment using a debit/credit card or a PayPal account.
Third, carefully attach the documents required to the form before completing it.
Well, we will take care of the rest of the measures to process the requirements. After you finish this process, get ready to obtain your notification email.
Click here if you want to start the application with iVisa.com.
WHAT IS THE PROCESSING SPEED AND ITS EXPENSE?
With iVisa.com, you don't need to wait ages because our online platform ensures you get your travel document in the fastest and safest way possible. We can assure you that it won't be expensive and that with iVisa.com, you can choose one of the following processing options depending on how fast you want to receive the ETIAS.
Standard Processing Time: If you don't need your ETIAS ASAP, but you still want it for the most affordable price.
Rush Processing: If you want your document a bit faster, the price increases.
Super Rush Processing: If you want to receive your document ASAP. This is the most expensive.
CAN I CONTACT YOU AT ANY TIME?
Yes. We offer a 24*7 service where iVisa.com will deal with all your necessities and respond to the questions and doubts you raise. We get to know our customers' needs and their affordability as well as informing them in a proper manner.
WHY DO I NEED TO APPLY WITH IVISA.COM?
Our customer support team is available 24/7 to clarify your doubts, in the same manner, to give accurate documents for travel regarding our vision of satisfying each of our guests. Each customer is our guest, and providing value to their needs through efficient services helps us to grow our trust level. Start your application through iVisa.com and get more information about the Portugal ETIAS for citizens of Israel.