Each country has its own requirements when it comes to passing borders, and this may be challenging for visitors. iVisa.com assists with travel plans and the requirements for all the travelers to make their trips more comfortable. We have been especially helpful during this present pandemic scenario. While everyone is confused about various restrictions imposed on travel and additional documents required to present in order to cross the borders, iVisa.com can guide you along the way.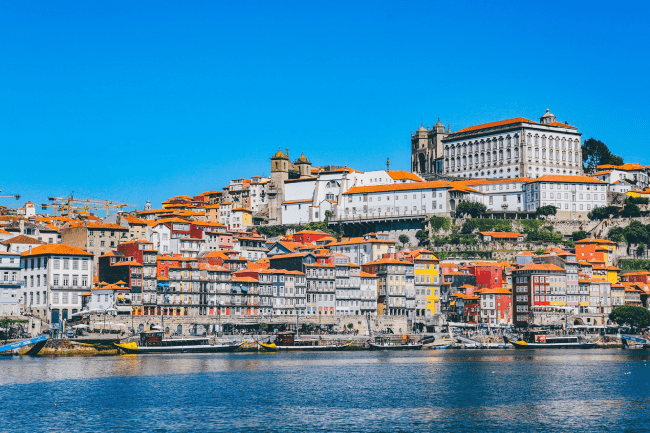 To overcome such hurdles, use our services as we guarantee to provide you with your documents at the right times and will keep on top of the latest news about all your travel plans. Follow this link to visit iVisa.com and learn more about Portugal ETIAS for citizens of Kiribati.
Frequently Asked Questions
IS PORTUGAL ETIAS IN ACTION NOW?
No. The ETIAS system will be implemented in 2022 as the system is for gathering information and pre-authorizing travelers who do not need a visa presently to enter Portugal. This also helps to keep track of criminals entering the borders. Citizens of Kiribati will need to register with ETIAS to enter Portugal. For a simple route, apply with iVisa.com and learn more about Portugal ETIAS for citizens of Kiribati.
WHAT IS THE PURPOSE OF PORTUGAL ETIAS?
There are many advantages to registering with ETIAS. The system will reduce the number of procedures and application times as well as improve border management. It helps detect and decrease crimes and terrorisms too. For more information on Portugal ETIAS for citizens of Kiribati, visit iVisa.com.
CAN YOU STATE THE VALIDITY OF PORTUGAL ETIAS?
If approved, ETIAS will be valid for three years until the period of validity of the travel document that is registered during the application times. The ETIAS visa waiver application will be approved only after a clear examination of the details so provided. Click this link to learn more about the Portugal ETIAS visa waiver's validity for citizens of Kiribati.
WHAT CAN CITIZENS OF KIRIBATI DO IF THEIR ETIAS APPLICATION IS DENIED?
Within minutes you can avail the status of your application and if they deny it, you can get the reasons why the ETIAS was denied and can appeal to reapply or try again. You can always get personal assistance from our customer support team to complete your application.
WHAT ARE THE MAIN REQUIREMENTS TO GET MY PORTUGUESE ETIAS?
Below mentioned is the main list of requirements in case you decide to apply for our service, so you can see why iVisa.com is the easiest application to complete.
You have to provide a valid passport, with at least 3-month validity.
You also have to offer a valid email address.
A credit/debit card or a PayPal for payment.
HOW TO APPLY ONLINE FOR PORTUGAL ETIAS FOR CITIZENS OF KIRIBATI?
The best part of iVisa.com's application form service is that it's very easy, so you can apply for the Portugal ETIAS from anywhere using a portable device! You can apply with iVisa.com by following this step-by-step guide:
First, complete the online questionnaire and select the processing time you prefer depending on how quickly you want to get the ETIAS.
Second, review all the details you previously offered (don't forget to check the spelling), and after that, continue with your payment using a debit/credit card or a PayPal Account.
Third, carefully attach the documents required to the form before completing it.
After completion, we will take care of the rest of the measures to process the form. After you finish this process, get ready to get your notification through email. If you want to start the application, click here.
WHAT ARE THE DIFFERENT OPTIONS FOR PROCESSING AND THEIR PRICE?
With iVisa.com, you don't need to wait much time due to its modern platform that ensures you get your travel document in the fastest and most protected way possible. We can tell you that it won't be expensive and that with iVisa.com, you can choose one of the following processing options depending on how fast you want to receive the ETIAS.
Standard Processing Time: If you don't need your ETIAS ASAP, but you still want it for the most affordable price.
Rush Processing: If you want your document a bit faster, the price increases.
Super Rush Processing: If you want to receive your document ASAP. This is the most expensive.
WHY TO APPLY WITH IVISA.COM?
We always make sure our customers are satisfied as you can see in the positive feedback posted. We are happy to take measures to improve if any suggestions to do so come our way, to ensure we are always the best. Click this link to know more about the Portugal ETIAS for citizens of Kiribati.