From the end of 2022 onwards, ETIAS will become mandatory. That means to enter European countries for a short stay you must have an ETIAS. It stands for European Travel Information and Authorization System. Its aim is to increase the security of the European member countries and to fight against terrorism. This is done by pre-screening the Visa exempt travelers before they head to Europe. You can apply for ETIAS easily with iVisa.com. It will only take a few minutes time to fill the application with iVisa.com and discover more about the benefits of Portugal's ETIAS for citizens of Macao.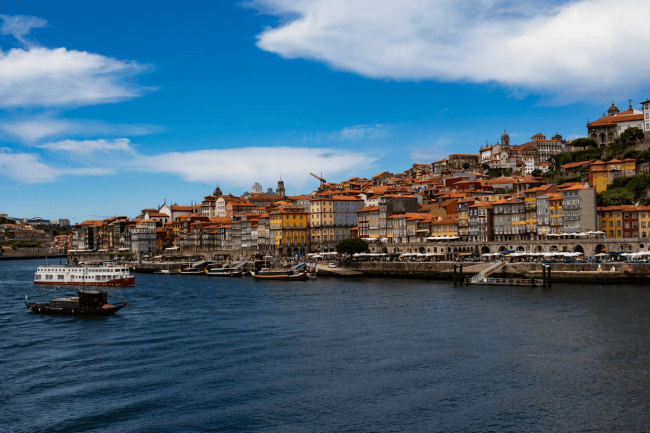 Frequently Asked Questions
What is ETIAS and do citizens of Macao need an ETIAS to enter Portugal?
ETIAS is European travel information and authorization system. It is a travel authorization and it can be obtained online and it will only take a few minutes time to apply for. It is to pre-screen Visa-exempt travelers and improve the security of the European countries.
Now citizens from Macao who wish to travel to Portugal do not need an ETIAS to enter Portugal. But from the end of 2022, it will become mandatory. So you will not be able to enter Portugal without an ETIAS. Apply through iVisa.com and learn more about Portugal ETIAS for citizens of Macao.
For how long is ETIAS valid and how long can I stay using ETIAS in Portugal?
From the date it is approved, ETIAS will be valid for up to three years, and it allows multiple entries to Portugal. It is linked to your passport, so when your passport expires, the ETIAS also expires. Then you will have to apply for ETIAS again with your new passport.
You can stay in Portugal with ETIAS for 90 days in a period of 180 days. They do not allow you to overstay. When your 90 days period stay is over, you will have to remain outside the Schengen Area to obtain another 90 days stay in Portugal. Follow this link for more details on the Portugal ETIAS for citizens of Macao.
What all items do I require to get an ETIAS?
To avail of an ETIAS, you should have the following items:
A valid passport: your Macao passport should be valid for three months beyond the period of your intended stay in Portugal.
Credit/debit card: you should have a credit/debit card to pay the fees.
Email address: you should have to provide a valid email address because all the details about your ETIAS application and the digital copy of ETIAS will be sent to you via your email address.
Do I require medical insurance?
Yes, you should have a European Health Insurance for a peaceful stay in Portugal, but it is not an ETIAS requirement.
What is the time taken when applying with iVisa.com and what is the cost?
There are three options with iVisa.com. The three options are the Standard processing option, the Rush processing option, and the Super Rush processing option. Among the three, Super Rush Processing Option processes your application much faster than any other options, and the cost of these options is according to the time it takes to process your application. If you are in a hurry, then it's better to choose the Super Rush processing option.
What are the procedures to apply for ETIAS with iVisa.com?
It is very simple and easy to apply. The procedures involved in applying for ETIAS with iVisa.com are:
Fill the application form and select the processing option and also answer the questionnaire.
Double-check before paying, you can pay the fees with your credit/debit card.
Upload the scanned copies of your application fees and other travel documents.
Is iVisa.com a secure portal to apply for the ETIAS?
Yes, iVisa.com is safe and secure. It is backed up by top-end security software and our professional team will take good care of you. So there is no need to worry when you apply with iVisa.com.
From where will I get more information?
You can contact our customer service agents and they are ready to help you 24/7. If you need more information on Portugal ETIAS for citizens of Macao, you can also visit iVisa.com's webpage.