From enormous, thrilling cliffs facing the Atlantic in the south, to the ripe, purple vineyards of Quinta do Beijo in the north, Portugal is an incredibly diverse country in terms of tourist attractions. Visit historical sites like the Belem Tower and historic Sagres. And you shouldn't miss out on the beautiful beaches of the Algarve and the fairytale-like park of Sintra. You can really tell that Portugal has a lot of activities for you to enjoy during your trip.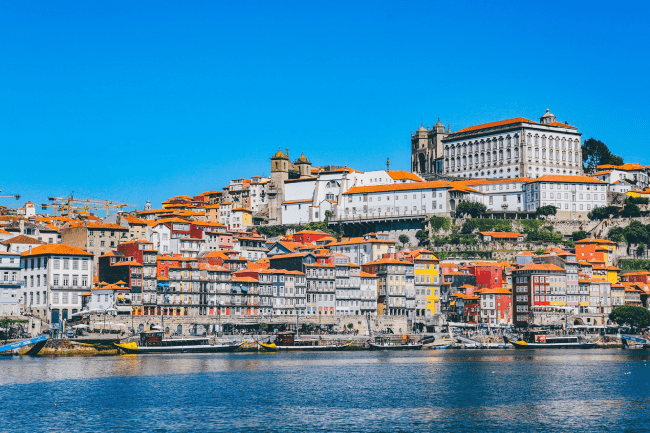 Citizens of Nauru can take a trip to Portugal without worrying about needing a visa since it is one of the non-Schengen countries that are under the visa waiver program. However, by the end of 2022, in order for these countries to continuously enjoy free entry and movement within the Schengen Zone, their citizens must apply for a travel authorization before the trip. This authorization is called European Travel Information and Authorization System or the ETIAS.
iVisa.com has put together information about Portugal ETIAS for citizens of Nauru to check out before they plan a trip to Portugal. This information is available for you to read below.
Frequently Asked Questions
What is the ETIAS all about?
The ETIAS is a system established by the European Commission to boost Schengen member states' border control and security. It will be able to access the databases of law enforcement agencies and other reputable sources of information, collect data about a traveler, and decide whether to grant him authorization for entry or not.
Are citizens of Nauru eligible to apply for an ETIAS?
Yes. All non-Schengen countries that are under the visa waiver program are eligible to apply for the ETIAS. However, all eligible travelers should have a Portugal ETIAS for citizens of Nauru regardless of age. This includes infants and the elderly.
How long is the ETIAS valid for Citizens of Nauru?
The Portugal ETIAS for citizens of Nauru is valid for 3 years maximum or until the associated passport expires, whichever comes first. Holders can stay in the Schengen Zone for a maximum of 90 days within a period of 180 days.
Can I enter the Schengen Zone more than once on the same trip?
Yes. The number of times the Portugal ETIAS for citizens of Nauru can be used to enter the Schengen Area is unlimited, theoretically. However, in practice, you do have to follow the 90/180 rule to avoid getting into trouble with immigration.
The country that you must enter first is the country you have applied for on your ETIAS. If you have applied for a Portugal ETIAS, the initial country you must visit in Portugal.
How fast can I obtain the ETIAS?
The Portugal ETIAS for citizens of Nauru can be obtained online. You do not have to apply for travel authorization at the embassy or consulate.
We recommend you to have a minimum of 96 hours before you apply to ensure the availability of your ETIAS before your trip. Please make sure that all the information and other documents you might need are provided with compliance to avoid delays on your application.
Can I trust iVisa.com with the application of my ETIAS?
iVisa.com is an authorized agency and expert in processing electronic travel documents. All the information and documents you provide are under strict management. Plus, we have teams of professionals that make sure of your application's success.
If I have further questions, where can I communicate with you?
We have different means for you to contact us. The most convenient way is to chat with us. We have a customer care team that is available any time of the day. You can go to iVisa.com's homepage to chat with our knowledgeable reps and have your concerns resolved in real-time. You may also send us a message through email at [email protected].