Are you planning on going anywhere in the Schengen Area for your next vacation? If you are a citizen of one of 62 countries with visa waiver privileges in Schengen countries, you should know that there is a travel authorization you need to have to enter the region. The authorization is generated by a system called the European Travel Information and Authorization System or the ETIAS.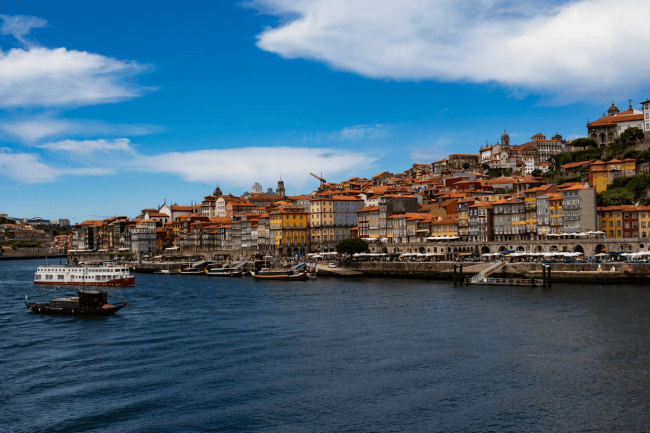 ETIAS authorizations such as the Portugal ETIAS for citizens of Panama will be available to eligible travelers by 2022. They can be used for different travel purposes such as tourism, business, medical, and transit. This allows citizens of Panama to go into any state within the Schengen Area using a single travel authorization. The mentioned system will be enforced by the European Council to enhance the security of the external borders of the Schengen Region.
Frequently Asked Questions
What is a Portugal ETIAS?
The Portugal ETIAS for citizens of Panama is an obligatory travel authorization that needs to be presented at any point of entry. Considering the previous lapses in security, the European Commission came up with a solution to minimize security risks in the region. The system will screen the travelers if they are qualified to enter the territory using information from reputable databases, thereby ensuring that only minimal-risk individuals can enter Schengen territory.
Can I stay in the Schengen Region as long as I want?
The Portugal ETIAS for citizens of Panama allows citizens of Panama to enter Portugal and stay for a maximum of 90 days in any Schengen country thereafter. This total is tallied within a duration of 180 consecutive days. ETIAS holders can enter several countries in a single trip since the ETIAS grants multiple entries, as long as you comply with the 90/180 rule.
Do I need to make an appointment at the embassy or consulate to apply for a Portugal ETIAS for citizens of Panama?
Compared to a visa, the ETIAS is more accessible and easier to obtain. The Portugal ETIAS for citizens of Panama application form is completely digital, and you can complete and submit it without downloading and printing the document. You don't need to visit the embassy to get the travel authorization.
How long is the Portugal ETIAS authorization valid for?
The Portugal ETIAS for citizens of Panama is valid for 3 years max. However, the ETIAS is electronically linked to your passport. So if your passport expires, the travel authorization will automatically expire as well. When it does, you need to get a new one using a new valid passport.
What are the necessary documents I need to provide?
As mentioned in the previous paragraphs, the application process for the Portugal ETIAS for citizens of Panama is all online. That's why you need to make sure that all the information you provide is correct. Here are the basic requirements for you to complete your application.
An email address to notify you of any updates throughout the process. The ETIAS authorization will be sent to the email address indicated.
A valid passport for verification. The bio page must be scanned and the information must be clear.
You will also need an acceptable mode of payment. You can use a debit/credit card or a PayPal account.
Is it safe to use the service of iVisa.com in getting my ETIAS?
iVisa.com has strict protocols in terms of customer information. This ensures information security. We also employ teams of visa specialists who review every application to make sure that all the information is accurate in order to guarantee approval of the application.
Who should I contact if I have more concerns?
We are always available to serve you. Our customer care team is always on hand to help you with your inquiries and concerns about the Portugal ETIAS for Citizens of Panama. The easiest way for you to contact us is through a live chat, also, but you can also drop us an email at [email protected].