Portugal is one of the oldest countries of South-Western Europe whose borders have remained unchanged for about 8 centuries. This country has always been one of the poorest countries of Europe but Portugal turned over a new leaf in the 20th century by expanding its economy to include a host of manufactures and services.
Well-known for its hospitality, Portugal is one of the safest European countries. This country has it all from historic cities, lip-smacking food, scenic landscapes, and sun-kissed beaches. Portugal is not a very big country but it does offer diversity when it comes to topography. Furthermore, there is a unique blend of cultural and religious customs that combine tradition and modernity.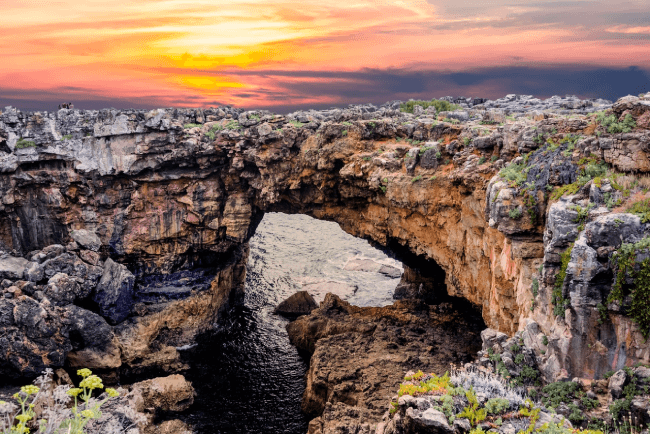 Portugal became a member of the EU at the same time as Spain did in January 1986. It also became part of the Schengen Area in 1991. The ETIAS system is being launched in 2022 with the goal of maintaining the security of the citizens and tourists alike. Citizens of Paraguay who wish to visit Portugal after 2022 will require this new ETIAS visa to enter this country which is in both the Schengen area as well as the EU.
It can be difficult to understand this process which can be a problem but with the help of the right platform, procuring a ETIAS will not be an uphill task. We at iVisa.com have just the right solution for you, by following our guide on how to get a Portugal ETIAS for Citizens of Paraguay you can apply for your ETIAS by visiting our website.
To further be of help, we have prepared a list of Frequently Asked Questions that citizens of Paraguay often have while trying to obtain an ETIAS. You can also apply for an ETIAS online via iVisa.com.
Frequently Asked Questions
To help solve the questions that residents of Paraguay may have regarding the ETIAS, this segment has will help you apply for your Portugal ETIAS for Citizens of Paraguay through iVisa.com.
What is Portugal ETIAS?
The ETIAS or European Travel Information and Authorization System is a new travel authentication document that will allow the residents of Paraguay to enter Portugal after 2022.
What are the documents required for the application process?
Paraguay residents can now easily apply for an ETIAS via iVisa.com. These are the documents that must be submitted for the application process:
Passport: A passport that is valid for at least 3 months beyond the international stay of your trip.
Email address: An email address to which the ETIAS documents can be sent.
Credit card/ Debit card/ PayPal: Credit or debit card or a PayPal account via which you can pay.
What is the processing time and price for the ETIAS?
All citizens of Paraguay can avail any of the options that iVisa.com offers. The following are the available options:
Standard Processing: A budget-friendly option that will allow your visa to be processed and delivered right on time to you.
Rush Processing: An ideal option to opt for if you're willing to pay a little more than usual which will allow your visa to be processed within a stipulated period of time.
Super Rush Processing: The fastest of all and costliest as well, it is for those who are in a rush and need their visa within a very short time period.
You can visit iVisa.com to know more about the Portugal ETIAS for Citizens of Paraguay.
What is the application process for a Portugal ETIAS?
With the help of iVisa.com, you can easily obtain your Portugal ETIAS for Citizens of Paraguay. Follow these steps by going to iVisa.com:
Application Form: Firstly, fill your application form by visiting iVisa.com.
Payment: Pay for your visa either via credit/debit card or PayPal.
Documents: Upload all the required documents after scanning them and submit your form.
You can also contact our super customer service for any help regarding the ETIAS.
Which countries can Portugal ETIAS holders travel to?
ETIAS holders of Paraguay will be granted entry into 26 countries of the EU and Schengen combined. You can find out more by visiting iVisa.com.
How safe is iVisa.com?
In recent times, people have chosen to get a lot of important documents prepared online. Likewise, at iVisa.com we do the same. We do not compromise when it comes to the safety and security of our client's personal information. With the help of top-notch security systems, we keep all details of our clients safe. These high-end systems disable third-party interference. We value your safety the most and can assure you that your details will be absolutely safe in our hands.
I still have questions, what do I do?
You can contact us if you have any personal queries regarding the ETIAS. Our super customer support is available 24x7 to assist you with any queries that you might have. If there are still any more questions left, you can click here to read more information!