Portugal is one of the safest and the oldest countries in Southern Europe on the Iberian Peninsula. It is famous for its delicious seafood, port wine, beaches, Gothic architecture, music, and soccer legends. Basking in the air of a relaxed environment, the country abounds in tranquillity and simplicity. The capital city, Lisbon which is also the most populated one consists of the old and modern in a perfect blend.
Portugal is the most economical country in Western Europe to pay a visit to. With moderate temperatures almost all year-round, Portugal is an ideal place to enjoy beaches. In fact, it holds the records of the highest waves. There are also several natural parks that are home to a variety of flora and fauna. It is also one of the top places for golfers. You can find exciting activities to do on your stay here!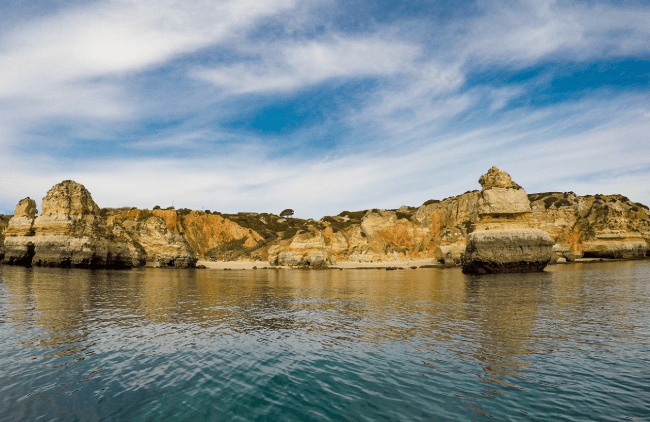 Portugal has been a member of the EU and Schengen Zone for a very long time now. The Portuguese government has invented a new system that will screen individuals who will enter Portugal which is part of the Schengen and EU. This system will be enforced in 2022 and is called ETIAS. Citizens of Samoa who want to visit Portugal after 2022 will need an ETIAS.
Understanding this system might be difficult and the process can be tedious and time-consuming but iVisa.com can help you out. Obtaining an ETIAS is now very easy, all you need to do is follow our guide on how to procure a Portugal ETIAS for Citizens of Samoa and apply for your ETIAS by visiting our website.
We have compiled a list of Frequently Asked Questions that concern the ETIAS and will be of great help to citizens of Samoa who want to get a Portugal ETIAS. You can also apply for an ETIAS online via iVisa.com.
Frequently Asked Questions
This segment aims to resolve any questions that the citizens of Samoa have about the ETIAS. You can apply for your Portugal ETIAS for Citizens of Samoa through iVisa.com.
What is Portugal ETIAS?
The ETIAS or European Travel Information and Authorization System is a mandatory electronic travel authentication document that aims to maintain the safety of its citizens and tourists. Citizens of Samoa who enter Portugal for all trips after 2022 will require an ETIAS.
What are the documents required for the application process?
You can apply for a Portugal ETIAS for Citizens of Samoa via iVisa.com. You will need the following documents during the application process:
Passport: A passport that won't expire for at least 3 months longer than your trip's stay.
Email address: A valid email that is in use so that your visa can be sent to you via it.
Credit card/ Debit card/ PayPal: A credit or debit card or a PayPal account to pay for your application process.
How long can one stay with a Portugal ETIAS?
The residents of Samoa who have an ETIAS can stay for at least 90 days in the country starting from the day of arrival to the day you leave.
What is the processing time and price for the ETIAS?
The citizens of Samoa can avail of any of the 3 options provided by iVisa.com which are as follows:
Standard Processing: This is the most economical option of all three options. It follows a standard procedure.
Rush Processing: This allows you to get your document before the standard processing but you will have to pay a few bucks more.
Super Rush Processing: The costliest option of the three, you can opt for this if you need your visa at the earliest.
To know more about the Portugal ETIAS for Citizens of Samoa, you can also visit iVisa.com.
What is the application process for a Portugal ETIAS?
The Portugal ETIAS for Citizens of Samoa can be attained by applying for it on iVisa.com by following a few steps. They are:
Application Form: Fill in your application form with the general details by visiting our website iVisa.com.
Payment: Pay for your waiver via either credit/debit card or PayPal.
Documents: Scan and upload all documents and then submit your form.
In case of any technical issues, you can contact our customer service team.
How safe is iVisa.com?
You can trust iVisa.com because we offer excellent services when it comes to the personal details of our clients. With the help of top-notch integrated devices, we keep your information safe. To read about our client testimonials, you can head over to our website!
I still have questions, what do I do?
If these questions have not cleared your doubts, you can find out more about the ETIAS by visiting iVisa.com or contacting our customer support who are available at all times.