Portugal is a South-western European country bordering Spain and the Atlantic Ocean. From cities that are filled with history to the world-class delicious cuisine, from the natural landscapes to the beautiful beaches, Portugal has it all. The country had the longest-living European empire and was the world's maritime leader at one point. You can trace the complex history of Portugal by the rise and fall of the various civilizations that the country has had.
Portugal also has some interesting sites and activities that visitors cannot miss. These would include watching the whales, springs, a village made of stone, and a chapel made of skeletons to name a few. Apart from this, Portugal is also famous for its bullfighting, football, and wine. If you're looking at a holiday destination with variety, you have found one!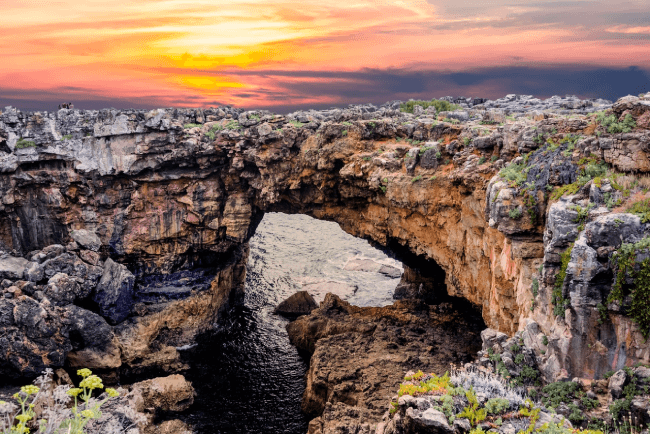 Portugal has been a member of the European Union and Schengen Zone for more than two decades. To moderate the people who enter the Schengen region and the EU, in general, the Portuguese government has invented a new system that will safeguard the countries of the EU. This system is called the ETIAS and is meant to be enforced in late 2022. Citizens of Seychelles who want to visit Portugal after 2022 will require an ETIAS.
The unfamiliarity with this new system can make the process of applying for a ETIAS very confusing. Additionally, running to embassies makes it tedious and time-consuming. At iVisa.com, our goal is to help you with this process by making it extremely convenient for you. This makes it very easy to obtain an ETIAS. You can follow our guide on how to procure a Portugal ETIAS for Citizens of Seychelles and apply for your ETIAS by visiting our website.
We have compiled a list of Frequently Asked Questions that deal with the ETIAS and will assist citizens of Seychelles in further understanding how to get a Portugal ETIAS. You can also apply for an ETIAS online via iVisa.com.
Frequently Asked Questions
This segment deals with the queries that the citizens of Seychelles have about the ETIAS. You can apply for your Portugal ETIAS for Citizens of Seychelles through iVisa.com.
What is the Portugal ETIAS?
The ETIAS or European Travel Information and Authorization System is a mandatory electronic travel authentication document that aims at securing the safety of its citizens and tourists who enter the region. Citizens of Seychelles who want to enter Portugal after 2022 will require a ETIAS for all their trips henceforth.
What are the documents required for the application process?
If you're a resident of Seychelles, you can apply for a Portugal ETIAS via iVisa.com for which you will need the following documents during the application process:
Passport: A passport that won't expire for at least 3 months beyond your international trip's stay.
Email address: An email that functions well so that you can receive your visa safely.
Credit card/ Debit card/ PayPal: A credit or debit card or a PayPal account to pay for your application.
How long can one stay with a Portugal ETIAS?
The residents of Seychelles who have a Portugal ETIAS can stay for at least 90 days in the country starting from the day of their arrival.
What is the processing time and price for the ETIAS?
The citizens of Seychelles can avail of any of the 3 distinct options that have been provided by iVisa.com. They are as follows:
Standard Processing: This follows the standard procedure and will process and deliver your visa in due time.
Rush Processing: You can get your document before the standard processing but you will have to pay a bit more. This is an ideal option.
Super Rush Processing: This is the costliest of the three, you can avail of this if you need your visa at the earliest.
To know more about the Portugal ETIAS for Citizens of Seychelles, you can directly visit the website of iVisa.com.
What is the application process for a Portugal ETIAS?
The Portugal ETIAS for Citizens of Seychelles can be attained by applying for it on iVisa.com by following just a few steps which have been mentioned below:
Application Form: Fill your application with the general details by visiting iVisa.com.
Payment: Pay for your visa waiver by credit/debit card or PayPal.
Documents: Scan and upload all documents and submit your form.
In case of any technical issues or any other help, contact our customer service executives.
How safe is iVisa.com?
iVisa.com deeply values the privacy of its clients. We take all the required measures to keep your details absolutely secure. We respect your confidentiality and assure you that your personal information is safe with us.
I still have questions, what do I do?
If these questions were not enough, you can find out more details about the ETIAS by visiting iVisa.com or contacting our customer support who are available 24x7.