Portugal is one of the oldest European countries on the Iberian Peninsula, bordering Spain. The country is a beautiful alchemy of the old and the new. This reflects not only in their architecture which consists of palaces and modern buildings but also in their history. Portugal has always been a country that holds onto its traditional and cultural values as well as accepts the change that has come about in recent times. It is for this reason that their history is lined with some of the bold and revolutionary laws.
Portugal also makes for a fun travel destination. The scenic picturesque landscape is a sight to behold. You can spend your days surfing the greatest waves, going hiking up a tall peak, or skiing down some snowy slopes and end them with mouth-watering delicacies and rich award-winning wine. Apart from the host of adventurous activities, Portugal also offers its guests a peaceful ambiance.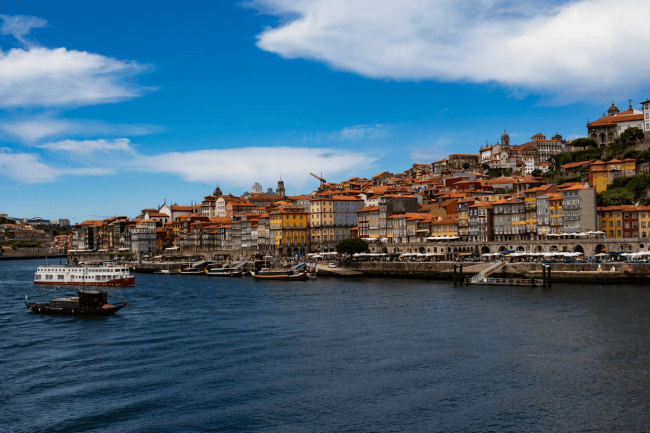 Portugal is one of the safest countries in the world. The Portuguese government to maintain this safety has established a new system called ETIAS which will be effective in late 2022. Portugal is a member of the Schengen and the EU, therefore, citizens of Singapore who wish to visit Portugal after 2022 will require this new ETIAS visa to enter this country.
The ETIAS is a new system that can be troublesome to understand at first but with the right guidance, it can be very simple and iVisa.com does just that. Procuring a ETIAS will not be an uphill task anymore. We have prepared a guide that will extremely help while you apply for your Portugal ETIAS for Citizens of Singapore. You can now easily apply for your ETIAS by visiting our website at iVisa.com.
We have also accumulated a set of Frequently Asked Questions for the citizens of Singapore who wish to know more about and apply for an ETIAS. You can also apply for an ETIAS online via iVisa.com.
Frequently Asked Questions
This section will help you out with the doubts that you might have about this new document. Residents of Singapore can rely on us to know more about the ETIAS. You can apply for your Portugal ETIAS for Citizens of Singapore through iVisa.com.
What is Portugal ETIAS?
The ETIAS or European Travel Information and Authorization System is a mandatory travel authentication document that screens individuals entering the Schengen Area. As a resident of Singapore, you need this document to enter Portugal after 2022.
What are the documents required for the application process?
The residents of Singapore must provide general information which includes your name, age, nationality, etc. To apply for a ETIAS via iVisa.com, you need the following documents:
Passport: A valid passport that won't expire for at least 3 months after the international period of stay of your trip.
Email address: An email address to which your ETIAS documents can be sent safely.
Credit card/ Debit card/ PayPal: A credit or debit card or PayPal account to pay for your application.
What is the processing time and price for the ETIAS?
The citizens of Singapore who need to get their ETIAS via iVisa.com have 3 different options to choose from. They are as follows:
Standard Processing: If you're looking for a budget-friendly option then this is the one for you. It will process your visa and it will be delivered to you on time.
Rush Processing: By paying a little more, you can receive your visa ahead of the standard time. This is a suitable option and the most ideal one too.
Super Rush Processing: If you're in a rush and are willing to pay more to get the visa very urgently, then you can choose this option.
You can visit iVisa.com to know more about the Portugal ETIAS for Citizens of Singapore.
What is the application process for a Portugal ETIAS?
To obtain your Portugal ETIAS for Citizens of Singapore, you need to follow these steps by going to iVisa.com:
Application Form: Fill the waiver application form by visiting iVisa.com.
Payment: Pay for your visa with a credit/debit card or via PayPal.
Documents: Upload all the necessary documents and submit your form.
You can also contact our customer service for further assistance regarding the ETIAS.
Which countries can Portugal ETIAS holders travel to?
Citizens of Singapore who have a Portugal ETIAS have access to all the 26 countries that are part of the EU and Schengen. You must be careful while planning your trip to find out which countries you can visit click here.
How safe is iVisa.com?
iVisa.com is a trustworthy place to get your visa and 100% safe. We take all the necessary measures to keep all your details safe. With the help of the best encryption and devices, we disable all third-party interferences and keep your information absolutely secured.
I still have questions, what do I do?
You can contact us with further queries regarding the ETIAS, our customer support is available 24x7 to help you out. You can also get more information by visiting our website.