Portugal lies in the Southwestern corner of Europe, encompassing one-fifth of the Iberian Peninsula alongside sharing its borders with Spain. Portuguese is the sixth most spoken language in the world. Residents rely on their native tongue as well as on English. Portugal has a Mediterranean climate which means it enjoys an enviable climate that makes it such a popular location to visit. The country which was once poor became rich from its colonies and mercantile superpower by its expansion of the business.
Portugal is one of the best wine-producing countries. It is home to beautifully structured architectures, gorgeous scenic views that are rich in flora and fauna, a host of adventurous activities, delicious food, and great hospitality. It is one of the most economical and yet stunning travel destinations. If you are a history lover, a fan of aesthetics, thrilling adventurous activities, a football freak, a foodie, and a lover of wine and festivities, Portugal is the ideal destination for you.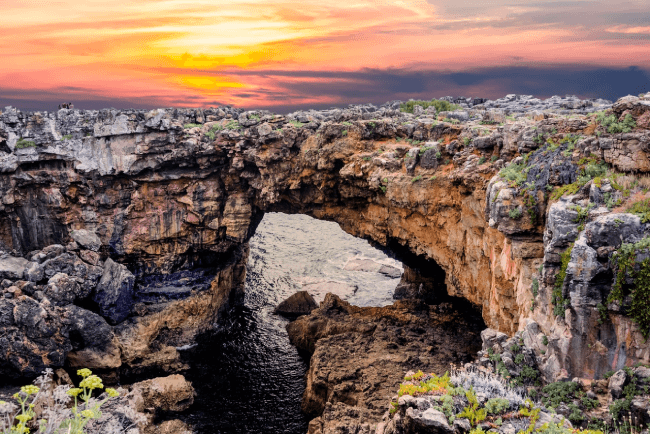 Portugal became part of the European Union in January 1986 and of the Schengen in 1991. The Portuguese government, in keeping with the times, has come up with a new visa system that will monitor those who enter the country which lies in the Schengen area and EU. The ETIAS is to be implemented in 2022 after which citizens of South Korea will require a Portugal ETIAS to enter the country.
This system is a revolutionary initiative but one that might need special understanding because it can be confusing at first. With the help of iVisa.com, this process will be a cakewalk for you. All you need to do is follow our visa guide on how to get a Portugal ETIAS for Citizens of South Korea and apply for your ETIAS by visiting our website.
We have assembled a list of Frequently Asked Questions that citizens of South Korea will find helpful in knowing more about the ETIAS. Visit iVisa.com to apply for an ETIAS online.
Frequently Asked Questions
To resolve any questions that South Korean residents have about the ETIAS, this segment has been created. You can easily apply for the Portugal ETIAS for Citizens of South Korea via iVisa.com.
What is Portugal ETIAS?
The ETIAS or European Travel Information and Authorization System is a mandatory travel authentication document that has been designed to ensure the safety of its citizens and tourists. It is meant to be implemented in 2022. Residents of South Korea who want to enter the country after 2022 will need to get hold of this document.
What are the documents required for the application process?
To apply for a Portugal ETIAS for Citizens of South Korea via iVisa.com you need these documents:
Passport: A valid passport that will last at least three months beyond the international stay of your trip.
Email address: An email on which the ETIAS documents can be mailed safely.
Credit card/ Debit card/ PayPal: A credit or debit card or PayPal to make the payment.
Is medical insurance required for Portugal?
Though it is not one of the requirements, as a South Korean citizen, you should get a health cover to be on the safe side. Click here to read more information about the documents required while applying for your ETIAS.
What is the processing time and price for the ETIAS?
There are 3 different options that are offered to the citizens of South Korea by iVisa.com. These options are as follows:
Standard Processing: The economical option by which you will get your visa in due time.
Rush Processing: It is ideal for those who are willing to pay a little extra and want their visa a bit earlier.
Super Rush Processing: This processes your visa at the earliest for a little more money than the other two.
To know more about the Portugal ETIAS for Citizens of South Korea, you can visit our website at iVisa.com.
What is the application process for a Portugal ETIAS?
Your Portugal ETIAS for Citizens of South Korea can be easily procured via iVisa.com by following just a few easy steps. They are as follows:
Application Form: Fill your application form by visiting our website iVisa.com.
Payment: Make the transaction for your visa waiver via either credit/debit card or PayPal.
Documents: Scan and upload all documents and submit your form.
And in case of any technical issues or for any further assistance regarding the ETIAS, you can contact our customer service.
How safe is iVisa.com?
iVisa.com values the sentiments of privacy and security dearly. To ensure our clients that their details are safe with us, we have a well-protected system that keeps their personal information confidential and secure. You can read more from our clients by clicking here.
I still have questions, what do I do?
For more questions about the ETIAS, visit our website at iVisa.com. You can also contact our customer support for specific questions that you still need answers to. We are at your service 24x7.