Portugal is one of the oldest countries of Europe that lies on the Iberian Peninsula bordering Spain and the Atlantic Ocean. The history of the country is lined with exploration, discoveries, the rise and fall of empires, and the growth of the country from one of poverty to one of greatness. Portugal is the land of time where the past and present blend harmoniously into a perfect picture.
Portugal offers a host of beauties that range from its picturesque scenic view to its adventurous activities. It is renowned for its bull-fighting, football, and wine. It is a Christian country predominantly although there are several other religious communities as well. This is a major reason that throughout the year Portuguese residents are engaged in festivities, usually celebrating the days of various saints. If you want to get away from the drabness of your daily routine and bask in the thrill and vibrance, Portugal is the perfect destination for you.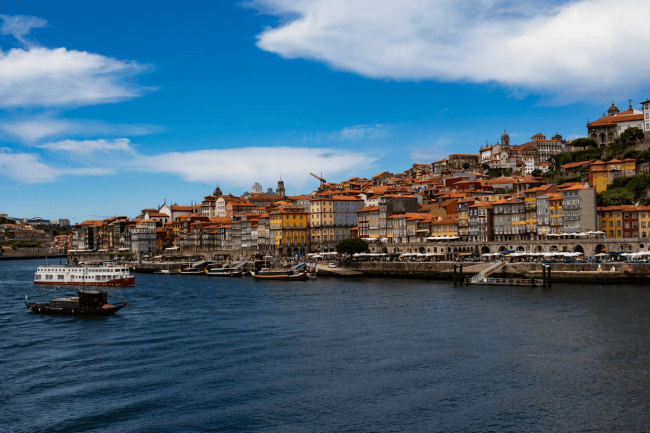 Portugal ranked as the third safest country in the world and to further stabilize this safety, the Portuguese government has established a new system called ETIAS which will be effective in late 2022. Citizens of Taiwan who wish to visit Portugal after 2022 will require a ETIAS visa to enter this country.
The ETIAS is a new system that can be difficult to comprehend but with the right help from iVisa.com, it can be very simple. Procuring an ETIAS is now easy, you just need to follow our guide on Portugal ETIAS for Citizens of Taiwan. You can now easily apply for your ETIAS by visiting our website at iVisa.com.
We have also gathered a set of Frequently Asked Questions for the citizens of Taiwan who wish to know more about the ETIAS. You can also apply for an ETIAS online via iVisa.com.
Frequently Asked Questions
This section aims to assist you with any doubts that you might have about the new visa document. Residents of Taiwan can apply for their Portugal ETIAS for Citizens of Taiwan through iVisa.com.
What is Portugal ETIAS?
The ETIAS or European Travel Information and Authorization System is a mandatory electronic travel authentication document that screens individuals who enter a country that is in the Schengen Area and the EU, in general. As a resident of Taiwan, you need this document to enter Portugal for all trips after 2022.
What are the documents required for the application process?
The residents of Taiwan need to provide some general information which includes the name, age, nationality, etc. Apart from that to apply for a ETIAS via iVisa.com, you need the following documents:
Passport: A valid passport that won't expire for at least 3 months after the international period of stay of your trip.
Email address: An email address to which your ETIAS documents can be sent.
Credit card/ Debit card/ PayPal: A credit or debit card or PayPal account via which you can pay for your application.
What is the processing time and price for the ETIAS?
The citizens of Taiwan who need to get their ETIAS via iVisa.com can opt for any one of the 3 different options that are available which are:
Standard Processing: A budget-friendly option, this will process your visa and deliver it to you on time.
Rush Processing: You can pay a little more to receive your visa ahead of the standard time.
Super Rush Processing: If you're in a rush and don't mind paying more than you can choose this option.
You can visit iVisa.com to know more about the Portugal ETIAS for Citizens of Taiwan.
What is the application process for a Portugal ETIAS?
To obtain your Portugal ETIAS for Citizens of Taiwan, you can follow these steps by going to iVisa.com:
Application Form: Fill the waiver application form by visiting the website of iVisa.com.
Payment: Pay for your visa with a credit/debit card or via a PayPal account.
Documents: Upload all the necessary documents after scanning and submit your form.
Contact our customer service for further assistance regarding the ETIAS.
Which countries can Portugal ETIAS holders travel to?
The residents of Taiwan who have a Portugal ETIAS can access all the 26 countries that are part of the EU and Schengen, in specific. Be careful while planning your trip as you can only visit a limited number of countries with this visa. To find out which countries you can visit click here.
How safe is iVisa.com?
iVisa.com is 100% safe as its customers are its foremost priority. Therefore, they take excessive safety measures to ensure that the personal details of their clients remain safe.
I still have questions, what do I do?
You can contact us with further queries regarding the ETIAS if these questions were not enough. Our customer support is also available 24x7 to help you out. Alternatively, if you need more information on this topic, you can visit our website.