Portugal is a South-Western European country on the Iberian Peninsula occupying one-third of the area. It is one of the oldest extant nations in Europe. Some of the most striking aspects of Portugal are its beautiful mountain tops, sun-kissed beaches, affordable food and wine, friendly faces of the locals, fancy architecture, and a host of adventure sports. From the cliffs to the sand dunes to the massive waves, tourists are drawn to Portugal easily.
The Portuguese have accepted the contemporary lifestyle without letting go of their traditional values. The cobbled streets, trams, traditional shops, and fardo bars extend a timeless essence to the country. Portugal has a warm embracing essence that makes it the perfect destination. Leave the worries and hectic schedule of your daily life and escape to this blissful place.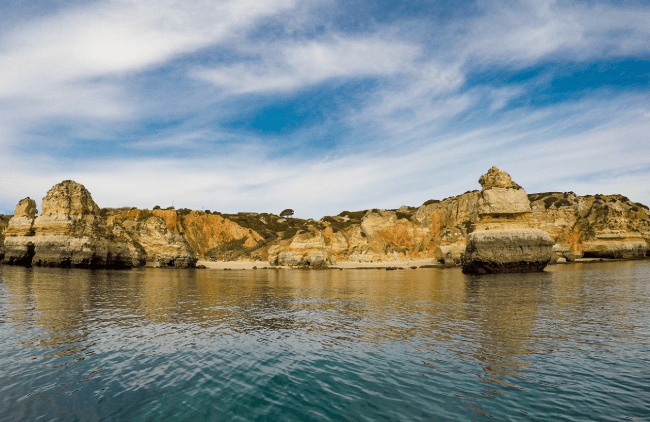 Portugal is one of the oldest countries in Europe and has been a member of the European Union and of the Schengen for decades now. The Portuguese government has come up with a new plan that will further ensure the safety of the citizens and visitors while screening those who are entering the Schengen region and the EU, as well. This new visa system is called ETIAS and it is to be implemented in 2022 across all countries of the Schengen. All residents of Timor will require this document to enter the country.
These recent developments might make it confusing to understand this procedure but with the help of iVisa.com, you can get your ETIAS easily. You can follow our guide on how to procure a Portugal ETIAS for Citizens of Timor and apply for your ETIAS by visiting our website.
To avoid further confusion, we have short-listed the most Frequently Asked Questions by citizens of Timor regarding the ETIAS. You can also apply for an ETIAS online via iVisa.com.
Frequently Asked Questions
The ETIAS process might get a little unnerving and to help solve the questions that residents of Timor might have regarding the ETIAS, this part has been specially designed. You can apply for your Portugal ETIAS for Citizens of Timor through iVisa.com.
What is Portugal ETIAS?
The ETIAS or European Travel Information and Authorization System is a recent development taken up to safeguard the citizens and tourists. It is a mandatory electronic travel authentication document that the residents of Timor need to enter Portugal for all trips after 2022.
What are the documents required for the application process?
Applying for a ETIAS via iVisa.com is very simple and not time-consuming at all. You will require these documents for the application process:
Passport: A valid passport that won't expire for at least 3 months beyond your international stay.
Email address: A well-functioning email address to which your documents can be mailed.
Credit card/ Debit card/ PayPal: A credit or debit card or PayPal to pay for the application process.
What is the processing time and price for the ETIAS?
The citizens of Timor can choose any one of the 3 available options that iVisa.com offers. These options are:
Standard Processing: The cheapest option that will process and deliver your visa to you well in time for your trip.
Rush Processing: A bit pricey than the first but you will get your document before the standard processing method.
Super Rush Processing: To procure your visa at the earliest, you can avail of this option but you will have to pay more than the other two options.
You can also visit iVisa.com to know more about the Portugal ETIAS for Citizens of Timor.
What is the application process for a Portugal ETIAS?
To obtain your Portugal ETIAS for Citizens of Timor via iVisa.com, you need to follow a few steps. Follow them to apply for your visa today:
Application Form: Fill the application form by visiting iVisa.com.
Payment: Pay for your visa via credit/debit card or PayPal.
Documents: Scan and upload all the required documents and submit your form.
In case of any technical issues or for any other help, you can contact our helpful customer service.
How long can one stay with a Portugal ETIAS?
Residents of Timor with a Portugal ETIAS can stay for a time period of 90 days within the country starting from the day of arrival to the day of their departure.
How safe is iVisa.com?
You can completely trust iVisa.com because we ensure the safety of all personal information that has been shared. We strictly follow the code of confidentiality and value your privacy deeply and use high-end systems to protect all details.
I still have questions, what do I do?
You can contact us if you have any other queries regarding the ETIAS or visit our website at iVisa.com to know more. Our customer support will be available at all times to assist you.