Travelers with a UAE passport must apply for an ETIAS before entering the Schengen area, and that includes Portugal. The Portugal ETIAS for Citizens of the United Arab Emirates is not complicated to get because it is an electronic document. Better yet, iVisa.com will launch an online service to obtain this travel authorization very soon.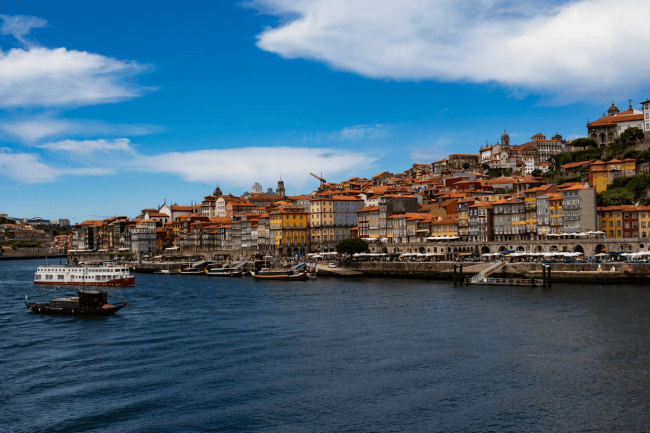 This article will explain all the important things to consider before applying for the ETIAS, including the processing times and the list of items required. We recommend reading the questions below to learn the most important details about the Portugal ETIAS for Citizens of United Arab Emirates.
Frequently Asked Questions
Do I have to apply for an ETIAS if I'm from the UAE?
Yes, if you are from the UAE, you will have to apply for the Portugal ETIAS for Citizens of United Arab Emirates to enter Portugal and other countries that belong to the Schengen area.
What documents or items do I need to get the ETIAS online?
Before applying for your ETIAS, make sure of having the following documents and items:
A professional passport-style photo.
A valid passport (it should not expire while you are traveling).
An email address to receive your Portugal ETIAS.
Valid payment options like a debit/credit card.
What are the prices and processing times?
We cannot tell you what the exact price of the ETIAS is because it has not been launched yet. However, we can inform you about our processing times so that you can have a better idea of the prices once the ETIAS is ready to use:
Standard processing time: The standard option is the most used because it is the least expensive.
Rush processing time: This option is for those who prefer to have the document faster.
Super Rush processing time: With this option, you can expect to have your document as fast as possible, but by paying the most expensive price.
To keep learning about the Portugal ETIAS for Citizens of the United Arab Emirates, we invite you to read the information below.
How can I get my ETIAS online?
To process your ETIAS online, we recommend using our services. These are the steps to follow:
First, go to our website to fill in the application form with your private information. Then, select the processing time that you prefer.
Second, review the information to avoid errors and pay for the fees using your preferred payment method.
Third, upload and attach the items required to the form to finish the process.
Is iVisa.com very safe?
Yes, iVisa.com is very secure. It is an excellent option to process your documents without having to worry about your personal information getting leaked. Read our reviews if you wish to learn more.
I have more questions, what should I do?
If you still have questions about the Portugal ETIAS for Citizens of United Arab Emirates, then we invite you to reach out to our customer service center, which is available at all times. You can also check out our website to learn more about this and other documents.
iVisa.com Recommends
Portugal is one of the oldest countries and is situated in the westernmost territory on the continent. It has a mild climate which makes it favorable for foreign tourists to spend holidays there. Portugal has many tourist attractions including traditional beach vacations, city breaks, winemaking holidays, and also more niche trips such as health, nature, and rural tourism. The main tourist attractions in this country are Lisbon and Porto.
Portugal is also very popular thanks to its large number of palaces and emblematic buildings. For example, the Pena Palace (Palácio da Pena), which was one of the main residences of the Portuguese noble family throughout the 19th century. This palace also establishes one of the greatest expressions of the romantic style of the XIX century in Europe.
In addition to the Pena Palace, there are other buildings to visit in Portugal, including the Commerce Palace, the Belém Tower, São Jorge Castle, and São Bento Station.
Be ready to delve into beautiful gardens and impressive architecture, you surely won't get bored when visiting Portugal.