Portugal is one-fifth of the Iberian Peninsula bordering the Atlantic Ocean and Spain. It is one of the oldest countries in South-West Europe as well as one of the safest countries in the world. It is famous for Fado and Saudade which lie at the core of the country. Portugal is famous for its beaches which record some of the biggest waves, its dramatic mountains with castles built on them, intriguing bull-fights, sumptuous delicacies, rich wine, varied flora and fauna, and great hospitality.
Portugal has an amazing history of the rise and fall of empires, the rise of the country itself from a poverty-stricken condition to better days, and one that is filled with exploration and discoveries. The nation is filled with culture and history at every nook and cranny. It is a great destination to relax after a hectic schedule of mundane existence.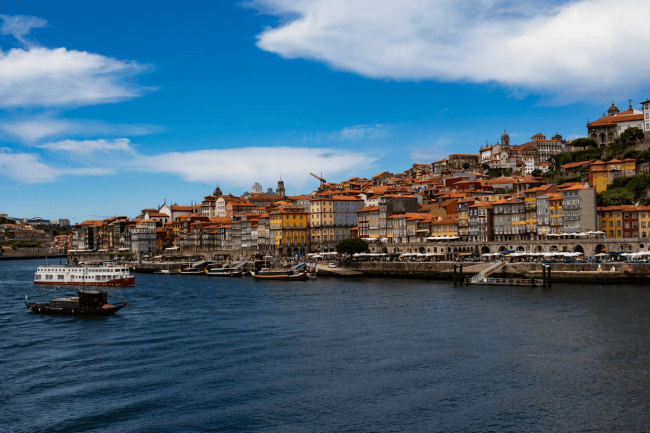 Portugal has been a member of the Schengen and the European Union for a long time now. A brand new system called the ETIAS has been designed to ascertain the safety of the people within the country and within the Schengen and EU region. It screens the individuals who enter the country and offer them protection as well, thereby maintaining the overall safety of citizens and tourists alike. It is to be enforced in 2022, after which the residents of Trinidad and Tobago who are planning their future trips to the country will need an ETIAS.
The new system can be perplexing and difficult to understand because of its unfamiliarity but with the help of the right platform, you can easily get hold of a ETIAS to visit Portugal. Visit iVisa.com and follow our guide on how to obtain a Portugal ETIAS for Citizens of Trinidad and Tobago and apply for your ETIAS by visiting our website.
To make it even more simple, we have compiled a set of Frequently Asked Questions that citizens of Trinidad and Tobago might have while applying for their ETIAS.
Frequently Asked Questions
The objective of this part is to solve any existing or new questions that might trouble the residents of Trinidad and Tobago. You can apply for your Portugal ETIAS for Citizens of Trinidad and Tobago through iVisa.com.
What is Portugal ETIAS?
The ETIAS or European Travel Information and Authorization System is a recent development that is to be enforced in 2022. It is an e-travel authentication document that is required by the citizens of Trinidad and Tobago to enter Portugal.
What are the documents required for the application process?
Applying for an ETIAS is absolutely simple this is because of iVisa.com which will help you get your visa within a minimum amount of time. The documents you need to provide for the application process are:
Passport: A valid passport whose expiry date surpasses the international stay period by at least 3 months.
Email address: An email on which the visa can be mailed safely.
Credit card/ Debit card/ PayPal: A credit or debit card or PayPal to pay for the application.
What is the processing time and price for the ETIAS?
The citizens of Trinidad and Tobago have 3 options to choose from, which are:
Standard Processing: The economical option that will deliver your visa in due time.
Rush Processing: Faster and more expensive than the standard processing time.
Super Rush Processing: Opt for this method if you need your visa at the earliest and are willing to pay more.
You can visit iVisa.com for more information about the Portugal ETIAS for Citizens of Trinidad and Tobago.
What is the application process for a Portugal ETIAS?
Follow these steps to apply for your Portugal ETIAS for Citizens of Trinidad and Tobago by visiting iVisa.com:
Application Form: Fill in the details for your application form.
Payment: Pay for your visa via credit/debit card or through a PayPal account.
Documents: Upload all documents and submit your form.
In case of any technicalities, you can contact our customer support team.
How long can one stay with a Portugal ETIAS?
Residents of Trinidad and Tobago who have a Portugal ETIAS are allowed to stay for a time period of 90 days. This begins from the day of your arrival in the country till the day you leave. Click here to learn more.
How safe is iVisa.com?
iVisa.com values your privacy and therefore, to ensure the safety of your personal details, we take the necessary precautions. With the help of high-end and top-notch devices, we keep all your information confidential. You can read more from our clients by visiting our website.
I still have questions, what do I do?
If these questions were not enough, you can head over to our website iVisa.com to find out more about the ETIAS. Contact our customer support to solve any other queries that you might have as well.