One of the best countries to travel in is a land of diverse cultural heritage, where language, taste and tradition are different from the rest of the world, is the nation of Portugal. It is home to a large variety of wildlife and the origin place of several ethnicities and faith elements. The journey to Portugal is one of the best experiences of one's life. There are beautiful beaches, architectural wonders and several tasty dishes for tourists to get their hands on. You can enjoy every moment in Portugal with the help of a Portugal (Schengen) Visa for Citizens of India, if you wish to spend your days in Portugal without any hassle.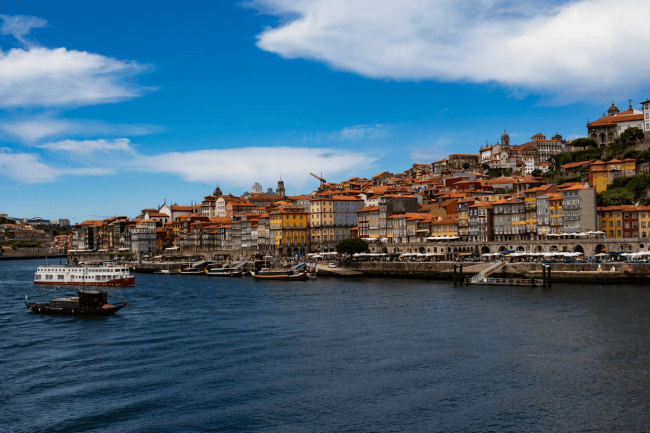 In Portugal, enjoy a taste of different adventures like surfing or a wildlife safari in various majestic forests. One can enjoy caves and beaches, diving and catching sight of beautiful sea creatures. There is something for everyone from a reader's choice sun lounger to an explorer's dream come true. Trying the best Portugal dishes like egg tarts or visiting the beach to gaze at playful dolphins. There is everything for everyone in the nation of Portugal. One can book their tickets and get started with the journey at iVisa.com. By filling in the iVisa.com application form, one can easily get started with the procedure of the visa.
Frequently Asked Questions/FAQs
To fill in the visa application form, what documents are needed?
The documents that are required for the iVisa.com application to get started with the Portugal (Schengen) Visa for Citizens of India are given below:
Anyone who wants to travel must fill in the visa form in the first place.
Secondly, one must provide a valid passport with at least two blank pages.
Attach the best professional passport size photograph of the travellers in the form. The photograph should not be older than 6 months.
For personal details one must attach the required documents. An employment letter or job details will suffice.
The details of a payment method will be required. This can include the required details of credit or debit card or a valid PayPal wallet.
A valid bank statement of your bank will be required.
You also need valid travel insurance to get done with the formalities.
How long is the visa processing time?
There are several benefits provided to the travellers applying with iVisa.com and that includes the processing time. For Portugal (Schengen) Visa for Citizens of India, there are several options available that are listed below:
Standard process time: With ordinary price, the process will take several days to get the work done.
Rush process time: It takes less time than the standard process time. The price is higher, however.
Super Rush process time: This is the best process time plan to get your work done quickly.
How to gain more knowledge about this visa plan application form?
Visit the website at iVisa.com to get more information about your next visa application form.
Is it secure to apply from iVisa.com?
The safety and security of the travellers is our top priority and strive to constantly provide the best services to our customers. Please read the reviews about our services that were left by happy customers.
How can I apply for a visa?
For detailed information about how to apply for visa, one can contact our reliable customer care portal or visit our website iVisa.com.
Are there different types of visas provided?
There are two types of visas that iVisa.com provides to the customers. These visas are the regular paper visa and the other one is an E-visa.