The Schengen visa is required for many travelers who want to enter the Schengen Area, including Portugal. Applying for this visa requires a bit of patience and effort, as it is possible to obtain it within a few days by visiting an authorized Embassy.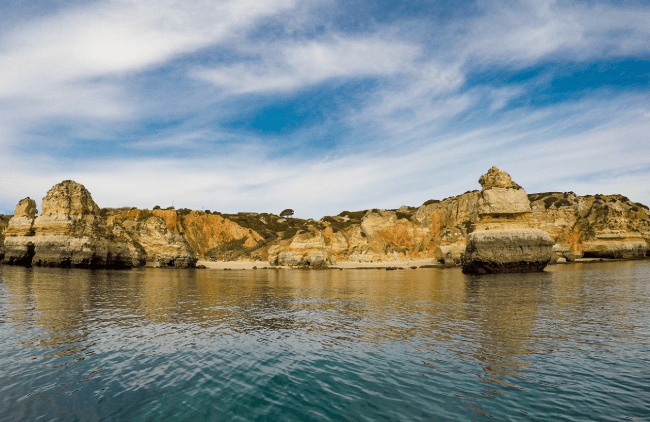 By now, that is the only way to get the Portugal Schengen Visa, but at iVisa.com we are working on providing a reliable and faster option. In addition to that, we are ready to give you the following information about the Portugal Schengen Visa Requirements.
These requirements are mandatory for all the travelers that must apply for a Schengen visa to enter the Schengen Area, so better keep that in mind if that is your case.
Frequently Asked Questions
What are the Portugal Schengen Visa Requirements?
The most important thing is to apply for this visa based on your nationality. The Schengen Visa is a type of visa that allows you to enter Portugal and other countries that belong to the Schengen Area. To apply for it, you must have the following items first:
Valid passport: a passport is mandatory to fill in the application.
A valid method of payment: to pay for the Schengen visa application, you can use a debit/credit card.
Current email address: this is required as we need a valid email address to deliver the approved visa.
Additional documents: employment, education, and personal details as well as the member state of intended first entry and your travel plans. Then, all you need to have is proof of accommodation and travel medical insurance.
Do I have to quarantine once I arrive in this country?
It is not a mandatory requirement, but passengers who do not have proof of a COVID-19 test result will have to take the test at the airport, and they must also quarantine at their accommodation until they get the test results.
Nevertheless, all travelers arriving from one of the following countries must quarantine for 14 days: South Africa, Brazil, Cyprus, Croatia, India, Lithuania, Netherlands, or Sweden.
How fast can iVisa.com process my order?
Unfortunately, we do not offer this visa yet, but we will do it soon. Once it is launched, we will be able to offer you our fast and easy online form. Our application process is less tiresome compared to other applications conducted in the usual manner. This is all why we have provided you with convenient services. We offer these services:
Standard Processing Option: Here, you can get your documents most affordably and at a cheap price.
Rush Processing Option: You can avail of the document at a more expensive price and faster than the above option.
Super Rush Processing Option: The most expensive and fastest method to get the document.
How is the application process?
Applicants will complete the simple Schengen visa application form within minutes, by filling in basic personal, passport, and travel information. You will be required to answer a few security-related questions to submit the form for approval. This is simpler than applying for another visa, where you need to go to the embassy. The process includes.
First, complete the online application. You must initially fill the form through an online process with accurate data.
Second, make a payment online. Verify the given data and complete the payment of the application fee through a debit/credit card.
Third, upload the required documents. Then, press the "SUBMIT" button to upload the application.
Is iVisa.com safe?
We believe that only if we are capable of fulfilling the requirements of each customer by providing individual satisfactory travel experiences, we can drive customer trust.
Every traveler wants to travel by their dreams, and we provide our services by considering each customer's affordability and convenience. Our team of experts is well experienced in handling travel documents of various natures. Therefore, we can guarantee that all the services we offer are 100% reliable.
Where can I find more information about the Portugal Schengen Visa Requirements?
Our amazing customer service agents is only one click away, but we remind you to make sure to navigate through our website first because there are tons of articles there that may just have the answers to the questions you are asking about the Portugal Schengen Visa Requirements.
iVisa.com Recommends
Portugal is famous for many reasons, including being like a brother to Spain. This country is home to Lisbon, Algarve beaches, and delicious wines from the Douro. Besides, thanks to its location in the Atlantic Ocean, you can enjoy an amazing culture based on ocean lifestyle, which is clearly important when we talk about food.
Tasting the cod is one thing, and another is daring to try delicious dishes such as Caldo Verde, Francesinha, Bacalhau à brás, Soup rice, and many more. The gastronomy of this country is exquisite, and you cannot ignore it when you go to visit it. Dare to explore local restaurants and shops to the fullest, more than fast-food chains. Remember that local businesses can easily offer you the most traditional food.
Another thing you cannot forget when visiting Portugal is its deep-blue beaches, especially in places like Berlengas Archipelago. In short, this country has a lot of offers, so you won't regret visiting it.