Canadian citizens must register for an ETIAS before traveling to Portugal. At this point, you have to be asking yourself: What should you know about Portugal ETIAS for citizens of Canada? Well, the European Travel Information and Authorization System (ETIAS) aims to increase security in the 26 countries of the Schengen Area, including Portugal. The ETIAS will complement the EU visa waiver policy, maintaining visa-free access for Canadian passport holders while making Europe safer for residents and visitors. To obtain an ETIAS for Portugal, travelers must go through an online application process.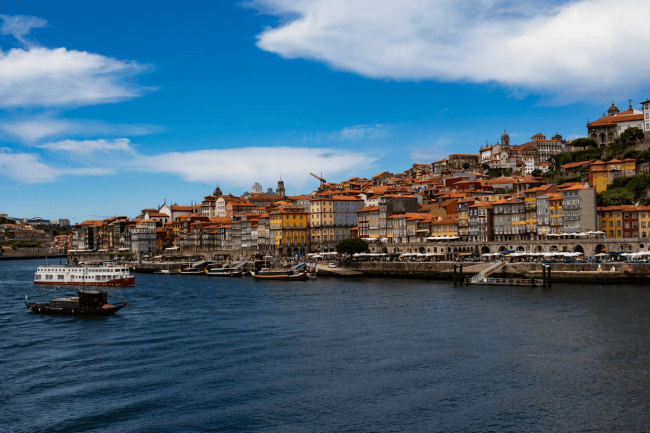 iVisa.com knows applying for a travel document can be time-consuming, especially if we want to focus on our daily life situations, so we are offering an intuitive and online service to take care of this task and obtain your ETIAS on your behalf.
What is the easiest way to begin the process with iVisa.com?
Complete our online application form with all your information and details.
Upload the required documents.
Select a processing time option.
Choose how will you pay: Paypal, debit, or credit card
Send your application. We will notify you if you need to fix anything.
Receive your ETIAS via inbox.
Print your travel document.
Why is it recommended to apply in advance?
When you apply in advance for your ETIAS, you can focus on more important matters since you will save time and energy. Moreover, you will have enough time to fix your document in case there are any mistakes. Leave this matter to us, and you will get your ETIAS in your inbox ready to print.
Frequently Asked Questions
Has the ETIAS an expiration date?
One of the great advantages of the ETIAS is related to its validity. This travel document is valid for three years or until the passport expires. Once your ETIAS is approved, you will need to renew it after three years. It is also remarkable that the ETIAS brings you multiple entry allowances to Portugal or any country from the Schengen zone.
For how long does the ETIAS allow people to stay in Portugal?
The time you can stay in Portugal or the Schengen area with your ETIAS will always be the same: up to 90 days in a 180 days period. Remember, you are not required to apply for an ETIAS every time you travel. You will need a renewal just after three years or when your passport is no longer valid.
What is the cost and the processing time for the Portugal ETIAS?
As previously mentioned, we are always analyzing new travel regulations and measures. That's the key to our success and the reason why we possess the most accurate information about What should you know about Portugal ETIAS for citizens of Canada. Nonetheless, our services are still affordable:
Standard Processing Time: Obtain your document in a standard time for our most affordable fee
Rush Processing Time: Get your ETIAS faster and pay a slightly higher price.
Super Rush Processing time: Acquire your ETIAS as our fastest speed possible and you pay the highest price
Can I register myself and get my ETIAS for free?
No, the ETIAS has a regular price of 7 Euros for people over 18 years old. iVisa.com's service fares will include this fee alongside our experience that will guarantee you get your travel document without any problems.
What documents or elements are required for my ETIAS application?
A scanned copy of your valid passport
A functioning email address
A method of payment Debit, credit card or Paypal
See What should you know about Portugal ETIAS for citizens of Canada
What if I need more information concerning: what should you know about Portugal ETIAS for citizens of Canada?
In case you need to investigate more regarding our procedures or this issue: what should you know about Portugal ETIAS for citizens of Canada, you can talk to our Customer Care Specialists. They are always available to chat with you 24/7, meaning at any time, any day of the week.
Does iVisa.com offer a secure service?
Of course. iVisa.com is not new in the business, we have several years of experience supported with the millions of travel documents (visas, passports, declarations) we have procured for our thousands of happy clients.
You can check here their testimonies.
iVisa.com Recommends
Visit Lisbon! Lisbon is known as the city of the seven hills, and you will fall in love with this place, at first sight, thanks to the decadent charm of some of its most historic neighborhoods such as Alfama, for its fantastic viewpoints, for its historical monuments, and for its delicious Bélem cakes, which you cannot miss. You can start first thing in the morning by going to the Portas do Sol viewpoint, a beautiful viewpoint. From the terrace of Portas do Sol, you will enjoy incredible views of the old town, with the Tagus river in the background, while you have a delicious Pastéis de Bélem for breakfast, with a good cup of coffee.
You can continue walking to the Lisbon Cathedral or La Sé, passing before the beautiful facade of Casa dos Bicos. The 12th-century Sé is the most important and oldest church in Lisbon, which has also survived several earthquakes and it is worth going to see the cloister and the treasure. When leaving the visit, you can wait for Tram 15 to pass to take the typical photo of the tram with the cathedral in the background, one of the best-known postcards of the city. And there is still pretty much to discover, so enjoy your time in Lisbon.