If you want to visit Reunion Island soon, make sure you know all about the costs involved. First, you need to have the Reunion Attestation, a mandatory health document. iVisa.com can give you a hand with all the details about the Reunion Island travel cost. We have a fast, simple, and reliable service at your disposition.
We know you want to stay healthy during your trip to Reunion Island. Therefore, we have all the details about the latest travel restrictions due to covid-19.
Note: Since May 11th, 2022, the Reunion Attestation is no longer necessary to enter the country.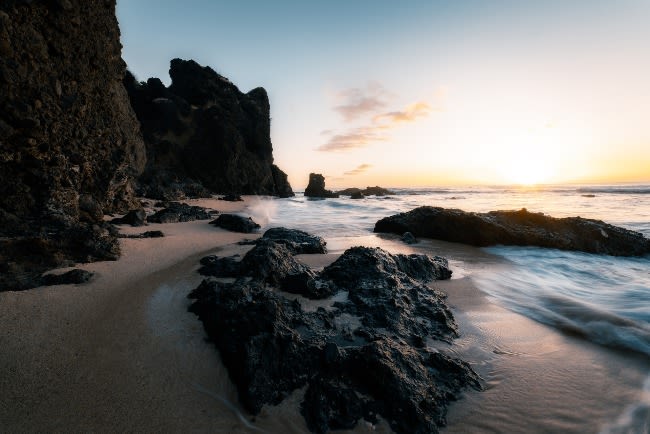 How can I acquire the Reunion Attestation with iVisa.com?
Head to the application page.
Complete the digital form with your details.
Our experts will confirm your application is 100% accurate.
Receive your health document electronically.
Make sure to carry the Reunion Attestation on arrival.
Go for the Reunion Attestation
Frequently Asked Questions
What are the covid 19 travel restrictions in Reunion?
First of all, you need to have the Reunion Attestation before landing on Reunion Island. The good news is that you can complete it through the online procedure iVisa.com offers.
Please note that since August 4th, 2022, Reunion has lifted all covid restrictions including vaccination, testing, and quarantine.
Let us tell you all about the Reunion Island travel cost. The Reunion Attestation is so close
What information do I need?
Make sure to provide personal details to complete the application form. Also, you need to have these requirements:
A valid passport with a validity of 6 months.
An email address to receive the documents electronically.
A payment method, pay with a Paypal account or a credit/debit card.
We can explain the Reunion Island travel cost.
Get the Reunion Attestation now
What are the processing times and fees?
Standard processing time:

24 hours

-

USD 34.49

.
Rush processing time:

8 hours

-

USD 67.99

.
Super Rush processing time:

4 hours

-

USD 104.99

.
We can discuss the Reunion Island travel cost.
How can I apply?
Fill out the application form. Choose a processing time (Standard, Rush, or Super Rush).
Check all your details and correct any mistakes. Pick a payment option between a Paypal account or a credit/debit card.
Include any required documents.
Expect the Reunion Attestation electronically and have it printed and signed at your arrival. Don't forget about your covid 19 test before landing in Reunion.
Is iVisa.com trustworthy?
For sure! We have established the highest security guidelines for all our services. We can assure you that your details are safe with us.
Navigate the comments section for more details about our excellent results. Keep checking the Reunion Island travel cost.
I have some doubts. Who should I contact?
Don't hesitate to connect with our customer support agents who are available day and night. We can answer your questions about the Reunion Island travel cost.
Explore the application page now!
iVisa.com Recommends
Visiting a place like Reunion Island will change your life. The paradise you are about to explore is indescribable. Check the blue waters all over the coastline of Reunion Island and see all the marine wildlife. There are over 900 species of fish and plenty of coral reefs. If you are into diving, we recommend going to Saint Pierre and Saint Paul. Over there, you can find easy levels for diving. The marine reserve in Reunion Island boasts over 12.5 miles of protected reef. We know you will have the most fascinating view of marine life on this side of the world. You can also enjoy swimming, paddle boarding, and kayaking.
Another popular alternative is canyoning or aqua hiking. Take your wetsuit and helmet, hire a local guide and go to the rivers, waterfalls, and canyons. You can find sites with 32-foot drops, which we only recommend to experts. We know that the ziplines and slides will be an unforgettable experience.
Go for your Reunion Attestation before traveling to this incredible island. Still, keep safe from covid-19 throughout your trip.