Russia has become more popular as a cultural destination. From famous museums like the Hermitage, churches such as the Cathedral of Christ the Saviour, or Saint Isaac's Cathedral to outstanding fortresses like the Moscow Kremlin. Russia has something for everybody. Ready to start your journey? Then check on the electronic visas to enter Russia and see if Portugal citizens are eligible.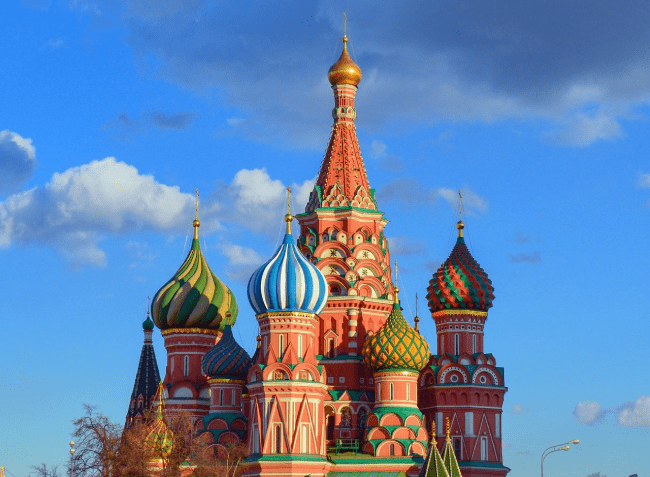 iVisa.com is always a step ahead and the e-Visa process is already in its platform. Experience the fast, simple, and reliable service and choose to have your Russia e-Visa with iVisa.com.
Interested in this? Continue reading about the Russia Vladivostok e-Visa.
Frequently Asked Questions (FAQs)
What is an electronic visa?
An electronic visa refers to the easy process to obtain a visa with an online form. This means you only need an Internet connection and some minutes to complete the e-Visa application. Since 2019, Russia decided to simplify the visa applications and now there are three Russia e-Visas to choose from. The Kaliningrad e-Visa, the Saint Petersburg e-Visa, and the Far East (Vladivostok) e-Visa.
e-Visas can be easily done through the iVisa.com platform, then go for it!
Can citizens of Portugal apply for a Russia e-Visa?
For sure! There are 53 countries around the world that can apply to the Russia e-Visas and Portugal is one of them. Citizens of Portugal can apply to three e-Visas, the Kaliningrad e-Visa, the Saint Petersburg e-Visa, and the Far East (Vladivostok) e-Visa. The main difference between these visas is the territories they cover, therefore, check the cities you will be visiting so you get the correct e-Visa. Also, you should enter and exit the regions through the main points chosen by the Russian government. If you keep exploring the application page you can see that information in further detail.
How long are the e-Visas valid for?
The Russia Vladivostok e-Visa is valid for 30 days after issued from you receive it. While traveling you can stay maximum 8 days Per Entry in Russia and use the e-Visa for a single entry.
In case you have any questions, the iVisa.com's support team is available.
What are the essential documents for the e-Visa process?
Although the process is fairly easy, it's always important to have with you the next items:
Passport, get a scan for your application, and make sure your passport is valid for at least 6 months from the arrival date.
Return flight, this is proof you will leave the country once you finish traveling.
Accommodation, a reservation from your hotel or Airbnb will be enough.
Email address, that must be a valid one.
Payment options, choose between a Paypal account or a credit/debit card. Remember iVisa.com has a small fee to get your requirement done in a fast way.
How long does it take to have the Russia e-Visa?
This will depend on the choice you make between the next alternatives:
Standard service, pay the minimum fee of

USD 25.00

, and wait

9 days

to get the e-Visa document.
Rush service, for a higher fee of

USD 40.00

your requirement will be done in just

7 days

.
Super rush service, pay

USD 50.00

, and obtain the Russia e-Visa in

5 days

.
The options and prices are valid for the Kaliningrad e-Visa, the Saint Petersburg e-Visa, and the Far East (Vladivostok) e-Visa.
Not sure about something? Contact our wonderful customer service and get your doubts solved.
What is the process?
The process is simple and only takes three steps to finish it:
First, fill out the electronic form with all the information required and pick a processing time (Standard, Rush, or Super Rush).
Second, check your details and select a payment method, Paypal account or credit/debit card.
Third, upload the scan of your passport and any other documents required.
Apply today and continue planning your journey to Russia!
How will I get my e-Visa?
Your Russia Vladivostok e-Visa will arrive by email so that's why it's very important to use a valid email address. Show the email and any documents attached to the border officers so you have a smooth entry to Russia.
How trustable is iVisa.com with the e-Visa procedure?
100% trustable. iVisa.com works tirelessly to bring you the best systems and teams to work on your requirements. Check our customers' reviews so you are sure you are choosing the best option for your Russia e-Visa.
iVisa.com is an organization separated from the Russian government but we are very knowledgeable about the e-Visas processes.
Who can I contact for more information?
We have a full team of customer service agents that are very knowledgable of all our services and they can help you with any inquiries about the Russia Vladivostok e-Visa.
If your trip is happening soon, then start the application today!