If you are planning to travel to Kaliningrad, and want to know whether there are any Kaliningrad visa free countries, you need to know that at this time most nationalities do need a eVisa to enter the country, and only 53 nationalities are eligible for this permit.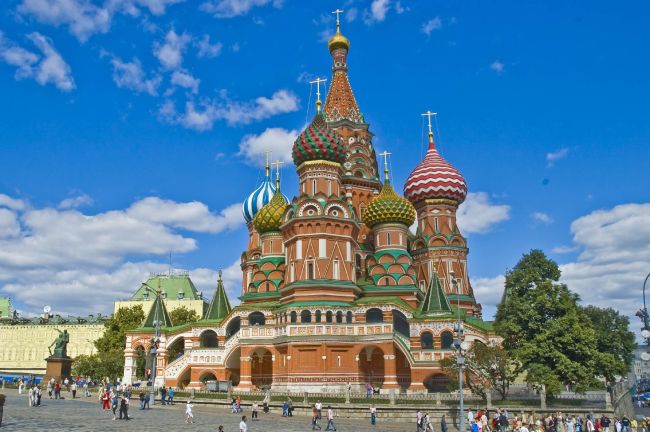 Frequently Asked Questions
What are visa free countries for Kaliningrad?
The government of Russia has an eVisa for citizens of 53 countries. This e-Visa allows travelers to enter the Kaliningrad region for tourist and business purposes and it enables them to stay in the Kaliningrad region for up to 8 days Per Entry from the date of entry.
The Kaliningrad visa free countries application process is very simple and 100% online. Once the application is submitted and accepted, the applicant will receive a landing authorization that must be shown to the immigration officers upon arrival. It's very simple!
Important
These are the countries for visa-free countries that do not require a visa to enter the Russian Federation, with limited time. Visa is required to enter Russia for a longer period:
Argentina, Armenia, Azerbaijan, Belarus, Bolivia, Bosnia and Herzegovina, Brazil, Brunei Darussalam, Chile, Colombia, Costa Rica, Cuba, Ecuador, Fiji, Guatemala, Guyana, Honduras, Israel, Kazakhstan, Korea, Republic of, Kyrgyzstan, Macedonia, Moldova, Republic of, Mongolia, Montenegro, Nicaragua, Peru, Serbia, South Africa, Tajikistan, Thailand, Ukraine, Uruguay, Uzbekistan, and Venezuela.
What documents do I need to travel to Kaliningrad?
For the Kaliningrad visa free countries you need to have:
A valid passport
And applicant photo
How long can I stay in Kaliningrad?
The Kaliningrad visa free countries are valid for 30 days after arrival. It is a Single Entry permit, meaning they can only travel from the country of origin (likely a stop in Poland or Estonia) to Kaliningrad and back.
If you want to enter from Russia, you need a regular Russian visa, then from there, you can travel to Kaliningrad on a domestic flight, but if you are entering from another country you need to have a multiple entry visa.
At iVisa.com we help you with the single entry eVisa if you are part of the 53 nationalities eligible for it. For this, you can check out our page.
Can I trust iVisa.com?
Of course! You can trust in iVisa.com 100% to make the process of Kaliningrad visa free countries. If you want to know more, we invite you to see the reviews of our clients.
I have other questions; how can I contact you?
If you have any questions about the Kaliningrad visa free countries, contact us us. We have a great customer service team who are online 24/7 for you, so you don't need to worry.
iVisa.com Recommends
The Baltic coast city of Kaliningrad, Russia, has a strong German heritage and it is a great place to visit for its medieval style buildings and reconstructed medieval buildings. Located on the Baltic Coast, Kaliningrad is home to a riverside fishing village and a number of historical sites. During its centuries of Prussian rule, the city was known as Königsberg, but after World War II, it was mostly rebuilt.
In 1967, the city's new University was established, taking over the old one. Today, the university campus is centered around the city's lake. It's located within walking distance of the historic cathedral, and visitors can take a boat ride on the Pregolya River to reach the complex. In addition to the university, the town has many attractions, including the ancient fishing village and the famous Brandenburg Gate, which was built in 1657.
A visit to Kaliningrad's historic sights is an essential part of any vacation to this city, and you can find plenty of things to see and do. The Amber Museum, which dates back to the late 17th century, is one of the best places to spend an afternoon. A stroll along the Upper Pond and past the 19th-century Dohna Tower will allow you to see the region's rich history and notable personalities. The city's roads are often unmarked and the traffic police likes to stop foreigners. However, despite their obvious lack of signage, most signs are in both Roman and Cyrillic.