The Kaliningrad Oblast Region was once a Part of the USSR and is now under the Jurisdiction of the Russian Federation. Kaliningrad is located in between Poland and Lithuania and people will need a special visa to enter.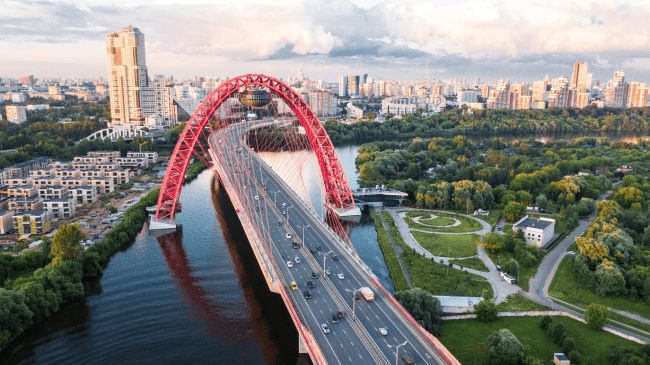 Starting in July 2019, the Ministry of Foreign Affairs of the Russian Federation started allowing citizens of 53 nationalities to apply for Kaliningrad e-Visas online. This new online process permits for quicker processing and will save you time and effort.
What is the Kaliningrad Visa?
The Kaliningrad visa (e-Visa) is a tourist visa that allows travelers to enter the Kaliningrad region of Russia for 8 days Per Entry. The application for the Kaliningrad e-Visa can be completed online and is valid for Single Entry.
How long can it take for iVisa to process my Kaliningrad e-Visa?
If you're not Russian, then you've got a couple of processing choices you can choose from. To receive the Kaliningrad e-Visa fast, make sure to select Super Rush processing.
In the event you decide on Standard processing, it is going to take a maximum of 9 days to process your Kaliningrad electronic visa request.
In the event you decide on Rush processing, it will take 7 days to process your own Kaliningrad e-Visa application.
If you choose Super Rush processing, it will take 5 days to process your digital visa.
How much does a Kaliningrad e-Visa cost?
Look at the 3 alternatives for your Kaliningrad eVisa:
USD $26.49

for Standard procedure.

USD $46.49

for Rush procedure.

USD $74.99

for Super Rush procedure.
How many entries do I have with this e-Visa?
This electronic visa provides you a Single Entry into Kaliningrad.
Can I enter Kaliningrad through a specific port of entry?
Sure, but there are many to choose from. The Kaliningrad e-Visa will only be approved for entrance at specific entry points:
Kaliningrad Airport (Khrabrovo)
Mamonovo Railway Station
Bagrationovsk Land Route
Gusev Land Route
Mamonovo Land Route (Gzhekhotki)
Morskoye Land Route
Sovetsk Land Route
Chernyshevskoye Land Route
Kaliningrad Sea Port
Kaliningrad Sea Port - Baltiysk
Kaliningrad Sea Port - Svetly
What is the validity of this e-Visa?
This e-Visa for Kaliningrad will be valid for 30 days after arrival.
How long can I live in Kaliningrad having an e-Visa?
You'll be allowed to holiday or do business in Kaliningrad for up to 8 days Per Entry.
What are the requirements for this EVISA?
All residents of foreign countries will need to gather the following information either for completing the online Kaliningrad e-Visa program , for entrance into Kaliningrad, or both.
Valid Passport - it's important that you have a passport that has a validity of 6 months in the time you plan to depart Kaliningrad. Besides, make sure you have one blank page.

Travel itinerary - you need to provide this document in order that when the Immigration officers at the ports of entry into Kaliningrad verify it and ensure that you will leave the area before your visa expires.

Photo - this photo should have been taken from the last 3 months.

Payment Strategy - you can pay your request with a credit/debit card or with your PayPal account.
The Very Best e-Visa Choice for Travelers Touring Kaliningrad
If you're planning to visit the Kaliningrad region, select iVisa to help you with the entire process of your digital visa. To apply with us, you just need to have a smartphone or computer to complete the online form.
Don't let others tell you!