Russia has wonderful natural sites in all its territory, one of them is Lake Baikal. This is the world's oldest freshwater lake and it's located in Siberia. If you visit this place, there is a whole network of hiking roads known as the Great Baikal Trail. Enjoy some fabulous Russian nature and have an unforgettable experience. Now, it is much easier to visit Russia with a new process to obtain electronic visas, like the Russia Vladivostok eVisa.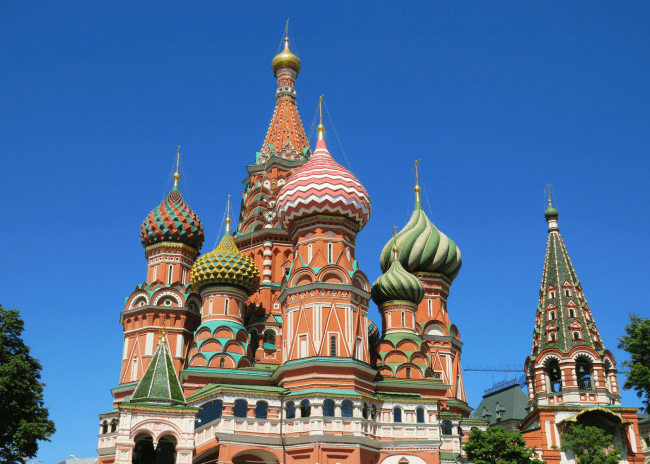 iVisa.com has this procedure available on its platform, you can check it here. Obtain a fast, simple, and reliable service with iVisa.com.
Do you want to know more? Check on the following FAQs about the Russia Vladivostok eVisa.
Frequently Asked Questions
What is an eVisa?
eVisa is short for electronic visa. Plenty of countries around the world are implementing this new system that helps travelers have a faster process when entering a country and Russia is following in their steps. The Russian government is allowing citizens from 53 countries the opportunity to apply for three eVisas, the Far East (Vladivostok) eVisa, the Kaliningrad eVisa, and the Saint Petersburg eVisa. These are 100% online procedures and you can do it through iVisa.com's platform.
Get your Russia eVisa now!
I'm a citizen of Sweden, can I apply for a Russia eVisa?
Yes, citizens of Sweden can apply for the three Russia eVisas, the Far East (Vladivostok) eVisa, the Kaliningrad eVisa, and the St Petersburg eVisa.
Each eVisa gives you access to different areas around Russia and there are specific points of entry for each document. If you get a St Petersburg eVisa and you are entering by sea, then you must enter through Vysotsk, Big port Saint Petersburg (Marine station section), or the Passenger port of Saint Petersburg.
We have further details in the application page, continue exploring the Russia eVisas!
Are Russia e-Visas valid for multiple entries?
No, the Russia eVisas are only valid for a Single Entry. You can stay in Russia for up to 8 days Per Entry and the document is valid for 30 days after issued from its issue date. These characteristics apply to the Far East (Vladivostok) eVisa, the Kaliningrad eVisa, and the St Petersburg eVisa.
What documents should I get ready for this process?
The following requirements are important for your eVisa:
Passport scan that shows your details and photo. The passport should be valid for a minimum of 6 months from the arrival date.
Return flight ticket, as this is a short-term visit, a flight back is essential for the application.
Accommodation, confirmation of your booking with Airbnb or a hotel.
Valid email address, this will be the main mode of communication with iVisa.com and where your eVisa will be sent to.
Payment, iVisa.com charges a minimum fee that can be paid through Paypal or with a credit/debit card.
Not sure about these requirements? Contact iVisa.com's support agents and clear your doubts.
What processing times do you have for Russia Vladivostok eVisa?
When applying for the Russia Vladivostok eVisa, you get to choose between these three processing times:
Standard service, for the lowest fee of

USD 40.49

, iVisa.com will work on your document for

9 days

.
Rush service, paying just

USD 48.49

you get a quicker option for

7 days

.
Super rush service, for the highest amount of

USD 74.99

you will wait just

5 days

to get your Russian eVisa.
These options are also available if you apply for the Kaliningrad eVisa and the St Petersburg eVisa.
What are the steps to obtain the eVisa?
There are only three steps:
First, fill out the online form with personal information and choose a processing time according to your needs.
Second, review your answers and correct any mistakes. Pick a payment method between a Paypal account or a credit/debit card.
Third, attach your passport and any other documents required.
Once you complete the application you will receive your eVisa by email. Please have a printed copy of your email or save it in an electronic device that can be easily shown to immigration officers. They will request it on your arrival.
Start now and get your eVisa!
How reliable is iVisa.com?
[iVisa.com] is very reliable with the eVisa process. Years of experience plus constant training about safety guidelines make iVisa.com's platform and team the best to take care of your requirements. Continue reading about iVisa.com's quality through our customers' reviews.
Start your eVisa process by going to the application page.
How can I get more info?
You have several options, either you keep exploring the Russia eVisa page for more details, reach our customer agents who are available 24/7, or send an email to [email protected] Don't hesitate to contact us through any of these channels.
Apply and get your Russia Vladivostok eVisa!