Russia is the largest country in the world, and even so, it's a destination full of mystery and many things to discover. In this nation, you can fall in love with the red square in Moscow or test your resistance with the cold in the majesty of Siberia. In case you decide to visit the Russian Far East, you need to have the Vladivostok eVisa. To know how to obtain the Russia Vladivostok eVisa for the citizens of Ireland, we recommend that you read the following information.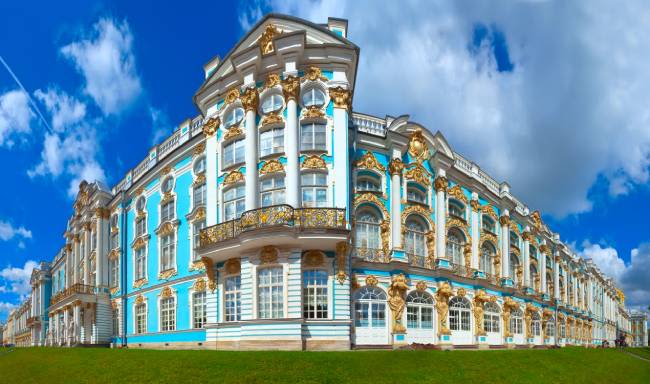 The Vladivostok eVisa or Far East eVisa is useful only in this region of Russia, which includes the Far Eastern Federal District with its eleven Federal Subjects: Amur Oblast, Republic of Buryatia, Kamchatka, Magadán, Primorye, Sajá, Sajalín, Jabárovsk, Buriatia, Zabaikalie and Chukotka. In case you decide to explore other sites in Russia, then you'll have to apply for another kind of visa or travel authorization. Remember that you can always check that information on iVisa.com's website.
Also, with iVisa.com, you can take advantage of a fast and reliable service to apply online for your Vladivostok eVisa. Keep reading the FAQs below to learn all the details about this procedure.
Frequently Asked Questions
I have an Irish passport, do I need a visa to enter Russia?
Yes, you have to apply for a visa to enter Russia, or at least an eVisa if you travel to certain regions like the the Far East and Kaliningrad. The good thing is that with iVisa.com, you can get most of the travel requirements needed to visit Russia, and that includes the Vladivostok eVisa. Just remember that you can also apply for the other eVisas like Kaliningrad eVisa and Saint Petersburg eVisa.
What is a Russia Vladivostok eVisa?
The Russian Far East eVisa or Vladivostok e-Visa is an electronic travel authorization that allows you to enter the East Region in Russia, as long as you stay in the country only for an 8 days Per Entry. This document is valid for 30 days after issued, but as you read before, you can only travel inside the region for 8 days. It grants you legal access through certain State border passage points of the Russian Federation, including most of the airports and maritime points in Vladivostok, Zarubino, and Korsakov. You can also enter through Railway and road checkpoints like Pogranichny, and Poltavka.
What documents do I need to apply for the Vladivostok eVisa?
Since this process is completely online and iVisa.com simplifies it a lot, then you'll only have to provide the following:
Valid passport with a scanned-copy of it: this is important to get all your basic information before proceeding with the rest of the application form.
Valid passport-sized photo: you also have to provide a professional passport-sized photo, but you can get help in this part by using iVisa.com Photos.
Valid Email Address: you'll get your eVisa directly via email, so you must offer a valid email address.
Payment Options: there's a small fee to pay for this service, so you should have a Paypal account or a debit/credit card ready to pay for it.
What are the processing times and fees for my Vladivostok e-Visa?
Please, remember that the total price for your Russian eVisa varies according to the type of document you prefer and also the processing time you choose in the online form. Since you want to know the fees for the Vladivostok e-Visa, then we invite you to read the following processing options that iVisa.com offers:
Standard Processing Time – By selecting this option, your paper will be ready in

9 days

, and it will cost you

USD $38.49

.
Rush Processing Time – If you want your Far East eVisa faster, then the price will be

USD $63.99

. This time, you'll just have to wait

7 days

.
Super Rush Processing Time – Note that this is the fastest processing time, so the price is

USD $116.99

, but just because you'll get your eVisa in

5 days

.
How can I apply for my eVisa?
Once you have all the documents required, then you can fill in the online form. It has only three easy steps to complete. In case you need help or special assistance while completing it, then you can contact iVisa.com's customer support that's always ready to accept your call at any time.
These are the steps to follow:
The first step is to complete a questionnaire with general information. In this part, you also have to select the type of eVisa and the processing time. Remember that these factors will determine the price of your visa.
The second step is to review the information you offered previously. You'll also be required to complete the payment. Be careful with the revision part because the spelling is important, you should avoid any typo or mistake.
The last step asks you to upload your personal documents. After that, you're ready to click on the "submit" button and wait for your document.
After you complete this process, your work is done and it's time for iVisa.com to process the rest of it so you can have your eVisa asap.
Is it safe to get my Vladivostok eVisa with iVisa.com?
We can guarantee that it is! iVisa.com has an experienced team that's been operating invitation letters and e-Visas for more than a six-year period. As you can see, you're experiencing the best service possible to have a pleasant trip.
Do you have doubts about it? Then we invite you to check out our testimonials with more than 20,000 reviews from a reliable website like Trustpilot.
I still have questions about this online process, where can I read more information?
Don't stress too much if you still want to learn more about Russian Visas. In that case, you can chat with one of our customer service representatives, or you can read the information at this link to get more details about the available visas and permissions to visit the impressive land of Russia.
You can begin the application form for your Russia Vladivostok eVisa for the citizens of Ireland here and relax about the travel documentation to enter this country, now it's time to focus on the rest of your trip!