Russia is home to one of the most famous cultural sites in Europe, St. Basil's Cathedral which you can find in Red Square in Moscow. This beautiful Christian church is a symbol for the Russian people and a unique place visited by hundreds of people every year. Nowadays, Russian immigration is opening its borders further through a new simplified process call the Russia Vladivostok eVisa. The electronic process will be very easy to handle and is available on the iVisa.com platform.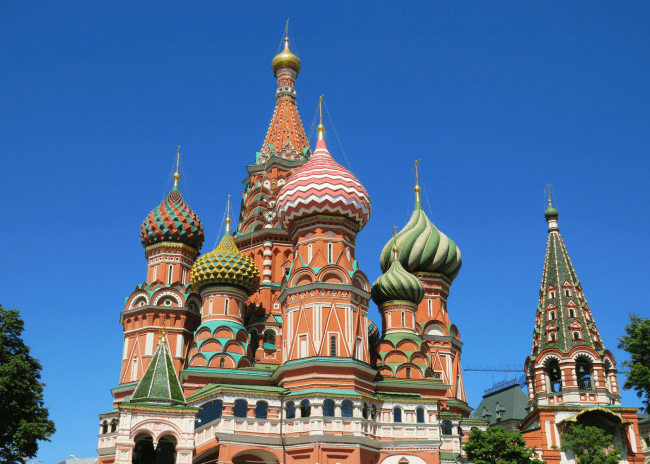 Check the simple, fast, and 100% trustworthy service iVisa.com is offering. The Russia eVisa can be yours soon, just go here.
Discover more about Russia and the new electronic visas with the following information.
Frequently Asked Questions (FAQs)
What is the Russia Vladivostok eVisa?
The Russia Vladivostok eVisa is the new electronic visa that residents from 53 eligible countries can apply for. Russia is becoming more flexible about its entry processes and wants to leave behind the image of having tedious visa procedures. For this reason, now plenty of travelers can get up to three eVisas from Russia. Apart from the Far East (Vladivostok) eVisa, you can also apply for the Kaliningrad eVisa and the St Petersburg e-Visa on the iVisa.com platform. Each eVisa gives you access to different regions in Russia.
Ready to apply? Continue with your application here.
I'm a Poland citizen, can I apply for the Russia eVisa?
Yes, citizens of Poland can apply to the three Russia eVisas, the Far East (Vladivostok) eVisa, Kaliningrad eVisa, and the St Petersburg eVisa. This is a 100% online process and you only need a few minutes to complete it.
Why don't you start now? Get to iVisa.com's application page!
How long are the Russia eVisas valid?
The three Russia eVisas are only available for a single entry and you can stay in-country for up to 8 days Per Entry. The document can be used for 30 days after issued from its issued date. Remember that you can only enter and exit from specific sites detailed for each eVisa. For example, if you choose the St Petersburg eVisa and you are traveling by air, you can only enter through Pulkovo Airport (Saint Petersburg International Airport).
Keep exploring the application page to get more detailed information or contact our awesome agents if you have extra specific questions.
What documentation should I provide?
It's very important to have the following documents:
A scan of your passport with a clear view of your details and picture.
A return ticket, as this will be a short trip, you must have a return flight.
A lodging reservation, either you are staying in a hotel or family lodging, give proof of this reservation.
An email address, that will be used to send you the eVisa document.
Payment, whether you use a Paypal account or a credit/debit card. You have those two options to pay iVisa.com's fee.
iVisa.com gives you the easiest alternative, so apply now!
What about prices and waiting times?
According to your time and budget, we have these options for all of your requirements:
Standard, the service takes

9 days

for just

USD 29.99

.
Rush, the document will be ready in

7 days

for a

USD 57.99

fee.
Super rush, the quickest alternative in just

5 days

for your e-Visa at a price of

USD 109.99

.
The three options are valid for all the Russia eVisas, the Far East (Vladivostok), Kaliningrad and St Petersburg. Apply accordingly to the territory you intend to visit in Russia.
Start your application with iVisa.com and your document will be ready soon!
How is the eVisa process?
iVisa.com makes it easy for, you get your eVisa taking these three steps:
Respond to the questions in the electronic questionnaire and select a processing time.
Check your information and correct any mistakes. Pay the service with your Paypal account or with a credit/debit card.
Upload the scan of your passport and other documents required.
Get this simple process done by applying now.
What will I get in my email?
Once your online form is complete and we process your application, you should receive your e-Visa. The email and documents attached should be presented to Russian immigration when entering the country. You can either have it printed or in an electronic device.
How safe is iVisa.com?
The eVisa procedure with iVisa.com is very safe. Trust our services the same as our previous customers who left great reviews about iVisa.com's quality service. We don't work directly with the Russian government but we know how to process your eVisa and we are a valid external agency.
How can I obtain more information?
Contact our customer support agents who are available 24/7 for any questions. You can also write to [email protected] to find out more.
The Russia Vladivostok eVisa is just around the corner, get it now!