Did you know that Russia is so big that it has shores in three oceans: the Atlantic, the Pacific, and the Arctic Ocean. Also, its territory covers 11 time zones from Europe to Asia. Visiting the biggest country in the world is worth more than one visa, for this reason, the Russian government has made available three electronic visas that can be easily obtained through an online process.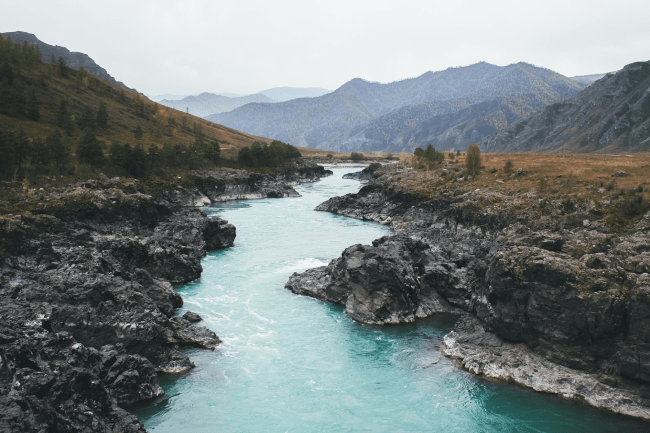 iVisa.com can help you with these procedures just by going here and starting your Russia Vladivostok eVisa. This is a simple, fast, and reliable service that citizens of San Marino can apply for.
Explore more information about Russia eVisas and travel soon!
Frequently Asked Questions
What is the Russia Vladivostok eVisa?
The Russia Vladivostok eVisa refers to one of the three e-Visas made available to citizens of 53 countries around the world. The main purpose of the eVisa is to reduce the long waiting time of the traditional paper process to a fast online form. You will only need a few minutes to complete the application and should receive your document within a few days. No appointments, interviews, or long forms, with the eVisa you only need access to an Internet connection.
The other Russia eVisas also available are the Kaliningrad eVisa and the St Petersburg eVisa.
I'm a San Marino citizen, can I get the Russia eVisa?
For sure! San Marino is among the countries eligible to apply for the three Russia eVisas. In other words, citizens of San Marino can apply for the Far East (Vladivostok) eVisa, the Kaliningrad eVisa, and the St Petersburg eVisa.
Get on over to iVisa.com's application page and start your journey!
How long are the Russia eVisas valid?
The Far East (Vladivostok) eVisa, the Kaliningrad e-Visa and the St Petersburg eVisa all share the same characteristics:
Single Entry

Maximum

8 days Per Entry

in-country.
Valid for

30 days after issued

from the issue date.
According to which the Russia eVisa you get, you must enter through the specified entry points. For example, if you request the Kaliningrad e-Visa and you are coming by train, you can enter the country by Mamonovo Railway Station and Sovetsk Railway Station.
Do you want more information? Go directly to the application page or send a message to our support team for further details.
What documentation is essential for the process?
Keep the following travel documents with you when starting your application and when entering Russia.
A scan of your passport, showing your picture and personal information. The passport needs to be valid for at least 6 months from the date you arrive in Russia.
A return ticket, with a clear date of your return, so immigration authorities know when you will leave Russia after your trip.
A lodging reservation, the booking proof from your hotel
A valid email address, so your final documents arrive safely.
Payment methods, pay with a Paypal account or a credit/debit card. The final price includes iVisa.com's fee.
Apply now and travel to Russia!
What about prices and processing times?
You can choose from the following options:
Standard service, the longest waiting time in

9 days

for just

USD $29.49

.
Rush service, the iVisa.com's team will work on your application in

7 days

for just

USD $51.99

.
Super rush service, your trip is less than a week away? Then choose to have your e-Visa in

5 days

for a

USD $84.99

fee.
The services mentioned are available for the three Russia eVisas, the Far East (Vladivostok), Kaliningrad, or St Petersburg.
The application process is very easy, do it with iVisa.com now!
What is the e-Visa procedure?
This is a simple process and you just need to complete these three steps:
Answer the information requested in the electronic questionnaire and choose a processing time (Standard, Rush, or Super Rush).
Double-Check your answers and don't leave any blank spots. Process payment through a Paypal account or a credit/debit card.
Upload your travel documents, like your passport and others if required.
What will I get in my email?
You will receive the Russia eVisa directly to your email inbox. Remember you need to provide a valid email address when completing your application, as this is the only way your eVisa will be delivered.
Not sure about something? Contact the customer service team for the answers to any of your questions.
How secure is iVisa.com?
Very secure. iVisa.com is an experienced company in all types of travel documentation. Safety guidelines are pillars for every application processed on the iVisa.com platform. Rest assured we are constantly working towards excellence regarding the storage protection of your information. Although we don't work directly with the Russian immigration department, we are a valid external agency that can process your Russia Vladivostok eVisa.
How can I acquire more information?
We invite you to keep on exploring the application page where you can get detailed information about the Far East (Vladivostok) eVisa, the Kaliningrad eVisa, and the St Petersburg eVisa. You also have the option to contact our amazing agents in case you have doubts about the process or requirements.
The Russia Vladivostok eVisa is waiting for you, get it now!