Visa Policy for Rwanda
As per The Republic of Rwanda Visa policy, all travelers must hold a passport with a minimum of six months validity with at least one empty page. And, citizens not from visa-exempt countries must obtain a visa on arrival or an e-Visa before departure.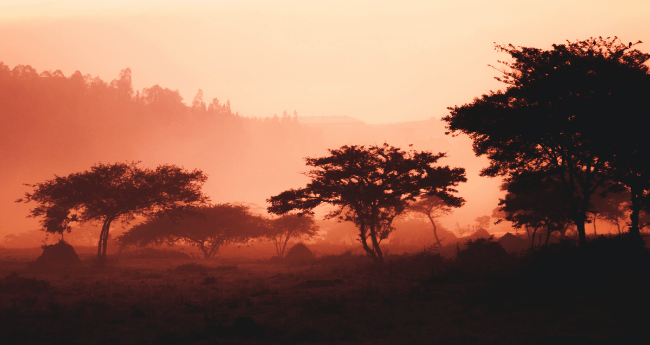 Tourist Visa Policy for Rwanda
In accordance with Rwanda Visa Policy, a visa granted to foreign nationals seeking to visit Rwanda for tourism is known as a Rwanda Tourist Visa. The documents required for applying for a Rwanda Tourist Visa includes:
Travel Document: A valid passport or another acceptable travel document is required. The document must have a minimum validity of 6 months on the day of entry in Rwanda.
Health Requirements: Due to COVID-19, a vaccination certificate may be required at the border post.
Visa Fees: Visa fees are basically fees for processing of applications.
Validity Of A Visa: The maximum and minimum period of validity of a visa varies for each visa class.
Single Or Multiple Entries: Whether a visa is issued for single or multiple entries varies for each visa class.
Financial Requirements: Sufficient funds to cover the costs of their stay in Rwanda are required. Evidence may be requested online, at the Rwandan foreign mission or at the entry point.
Extension Of A Visa For Some Classes: Visas may or may not be extended, as it varies for each class.
However, application for visa extension shall be made while the initial visa is valid.
Visa holders are allowed a grace period of 5 days after their visa has expired. They can either depart or renew their visa, else will be subjected to a penalty along with a denial to extend the visa.
Citizens of the countries mentioned below are exempt from the Rwanda visa for 90 days as per Rwanda Visa Policy:
Angola
Benin
Burundi
CAR
Chad
Côte d'Ivoire
DR Congo
Ghana
Guinea
Haiti
Indonesia
Kenya
Mauritius
Philippines
Saint Kitts and Nevis
São Tomé and Príncipe
Senegal
Seychelles
Singapore
South Sudan
Tanzania
Uganda
Rwanda Visa Policy allows Holders of diplomatic and service category passports of following countries to visit Rwanda without obtaining a visa:
China
Djibouti
Ethiopia
Gabon
India
Israel
Morocco
Mozambique
Namibia
Turkey
United Arab Emirates
Citizens of non-exempt countries have the option to apply for a Rwanda Visa by submitting an application online or at the Rwanda Diplomatic Missions of the country of residence before departure.
Rwanda eVisa
The Rwanda eVisa is an electronic visa that permits the holder to enter its territory. It allows a single entry only and can be issued for tourism, leisure, visiting family, and transit.
Entry: Single-entry visa
Period of Permit: up to 30 days
Validity: for 30 days from date of issue
Available: Tourist, family visit, and transit eVisas
In line with Rwanda Visa Policy, citizens from the countries mentioned below are eligible to apply for Rwanda eVisa.
Afghanistan
Albania
Algeria
Andorra
Antigua and Barbuda
Argentina
Armenia
Australia
Austria
Azerbaijan
Bahamas
Bahrain
Bangladesh
Barbados
Belarus
Belgium
Bhutan
Bolivia
Bosnia and Herzegovina
Botswana
Brazil
British Virgin Islands
Bulgaria
Burkina Faso
Cambodia
Cameroon
Canada
Cape Verde
Chile
China
Colombia
Comoros
Congo
Costa Rica
Croatia
Cuba
Czech Republic
Denmark
Djibouti
Dominican Republic
Ecuador
Egypt
El Salvador
Equatorial Guinea
Eritrea
Estonia
Ethiopia
Fiji
Finland
France
Gabon
Gambia
Georgia
Germany
Greece
Grenada
Guatemala
Guinea
Guinea-Bissau
Guyana
Honduras
Hong Kong
Hungary
Iceland
India
Iran
Iraq
Ireland
Israel
Italy
Ivory Coast
Jamaica
Japan
Jordan
Kazakhstan
Kuwait
Kyrgyzstan
Laos
Latvia
Lebanon
Liberia
Libya
Liechtenstein
Lithuania
Luxembourg
Madagascar
Malawi
Malaysia
Maldives
Mali
Malta
Mauritania
Mexico
Moldova
Mongolia
Montenegro
Morocco
Mozambique
Myanmar
Namibia
Nepal
Netherlands
New Zealand
Nicaragua
Niger
Nigeria
North Korea
Norway
Oman
Pakistan
Palestinian Territory
Panama
Paraguay
Peru
Poland
Portugal
Puerto Rico
Qatar
Republic of Cyprus
Romania
Russian Federation
Saint Lucia
Saint Vincent and the Grenadines
Samoa
Saudi Arabia
Serbia
Sierra Leone
Slovakia
Slovenia
Solomon Islands
Somalia
South Africa
South Korea
Spain
Sri Lanka
Sudan
Suriname
Swaziland
Sweden
Switzerland
Syrian Arab Republic
Taiwan
Tajikistan
Thailand
Timor-Leste
Togo
Tonga
Trinidad and Tobago
Tunisia
Turkey
Turkmenistan
Ukraine
United Arab Emirates
United Kingdom
United States
United States Virgin Islands
Uruguay
Uzbekistan
Vatican City
Venezuela
Vietnam
Yemen
Zambia
Zimbabwe
Documents required for applying for a Rwanda tourist eVisa are as follows:
Passport with a minimum 6 months validity
Scanned digital copy of the passport bio page
Current email address to receive the Rwanda eVisa
Method of payment (credit/debit card)
Basic personal details and other required information
Foreign travelers applying for a Rwanda tourist, family visit, or transit eVisa must also provide their travel itinerary.
Other Visas for Rwanda
Foreign nationals who are visiting Rwanda for purposes other than tourism or visiting family should enquire at the nearest Rwandan embassy or consulate.
Rwanda business visas, visas for medical treatment and job searches, residence permits are only available from diplomatic missions.
East African Tourist Visa (EATV): It permits cross-border, multi-entry access to Rwanda, Kenya, and Uganda for 90 days. The visa can be applied for at country embassies or online.
Visa on arrival: Visitors from all countries are eligible for a visa on arrival.
Rwanda Visa Policy allows citizens of the following countries a free of charge visa on arrival for a stay of up to 30 days.
Albania
Algeria
Andorra
Antigua
Barbuda
Armenia
Australia
Bangladesh
Barbados,
Belize
Belgium
Botswana
Brunei
Burkina Faso
Bulgaria
Cameroon
Canada
Cape Verde
Cambodia
Comoros
Congo
Cyprus
Dominica
Djibouti
Egypt,
Eswatini
Equatorial Guinea
Eritrea
Ethiopia
Fiji,
France
Gabon
Grenada
Greece
Guinea-Bissau
Guyana
India
Kiribati
Jamaica
Laos
Lebanon
Lesotho
Liberia
Libya
Luxembourg
Macedonia,
Madagascar
Malawi
Mali
Malaysia
Malta
Mauritania
Maldives
Monaco
Morocco,
Mozambique
Namibia
Nauru
New Zealand
Niger
Nigeria
Pakistan
Papua New Guinea
Romania
Saharawi
Somalia
South Africa
Sudan
Switzerland
Togo
Tunisia
The Bahamas
The Gambia
Tonga
Tuvalu
Trinidad
Tobago
St Lucia
St Vincent
the Grenadines
Samoa
Solomon Islands
Sri Lanka
United Kingdom
Vietnam
Vanuatu
Zambia
Zimbabwe
Rwanda Visa Policy allows citizens from the following countries a free of charge visa on arrival for a stay up to 90 days.
Angola
Benin
Central African Republic
Chad
Côte d'Ivoire
Democratic Republic of Congo
Ghana
Guinea
Indonesia
Haiti
Mauritius
Philippines
Senegal
Seychelles
Sierra Leone
Sao Tome and Principe,
Singapore
St Christopher
Nevis
Qatar.
Rwanda Visa Policy allows citizens of East African Community Member States a free of charge Visa on arrival for a stay up to 6 months.
Burundi
Kenya
Uganda
Tanzania
South Sudan
Nationals from countries that are not mentioned above are eligible for a 30-day visa simply by paying the applicable fees for each visa.