Oftentimes, we get so used to nature around us that we tend to take it for granted. Between work and life, where can one find calmness and serenity? We at iVisa.com would like to offer you the opportunity to treat yourself to a peaceful and blissful retreat to St. Vincent and the Grenadines.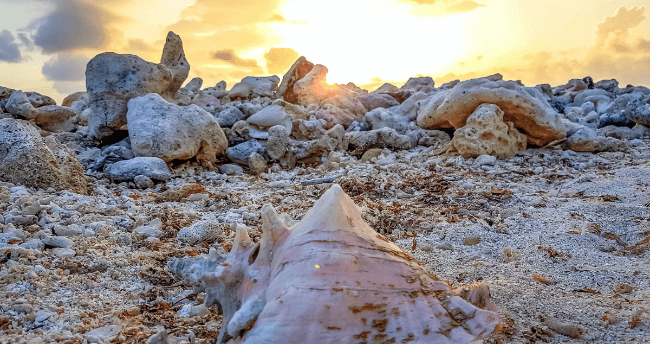 Located in the remote parts of the Caribbean sea, the island offers its travelers a quiet and undisturbed atmosphere to relax and rejuvenate. Want to know more about how you can apply to visit St. Vincent and the Grenadines as a citizen of Trinidad & Tobago? Keep reading to know more about the Pre-Arrival Travel Form!
Frequently Asked Questions
WHAT IS A PRE-ARRIVAL TRAVEL FORM?
St. Vincent and the Grenadines have introduced a new requirement to prevent COVID-19 risks in the form of a Pre-Arrival Travel Form. Through the information provided by you in the form, relevant government authorities can easily track, monitor, and minimize the spread of the virus.
In order to be able to visit St. Vincent and the Grenadines as a citizen of Trinidad & Tobago, you must test negative for COVID-19 and register yourself through our online form, which is created as per the requirements put forward by the government of Saint Vincent and the Grenadines.
DO CITIZENS OF TRINIDAD & TOBAGO NEED TO FILL THIS FORM?
Yes, and the process of the same is simple and only requires ten minutes of your time! What you will need to fill the Pre-Arrival Travel Form out is:
Your contact and nationality information.
Travel and accommodation details.
Passport with at least 6 months of validity from the planned date of entry.
A negative COVID-19 PCR test result that you have received from an accredited lab taken in under 5 days before traveling to Saint Vincent and the Grenadines.
WILL I NEED TO BE QUARANTINED?
Given that Trinidad & Tobago is currently classified as a high-risk country by St. Vincent and the Grenadines National Emergency Management Organisation (NEMO), you will have to comply with the following rules:
You must arrive with a negative test result of a COVID-19 (RT- PCR) test taken less than 5 days before arrival.
You will be retested for COVID-19 on arrival.
You will be asked to maintain a mandatory five-day pre-booked quarantine by traveling to a Tourism Authority approved accommodation in an approved AIA taxi or approved vessel at your expense.
In order to exit quarantine, you will be retested between day four-five of your quarantine. The Port Health Officer will guide you on where to stay so you can continue day 9-16 in an approved accommodation.
We are here to talk to you and help simplify the process so reach out to us with any questions or concerns you might have!
IS THERE A FEE TO ACQUIRE THE PRE-ARRIVAL FORM?
Yes, there is, and iVisa.com has designed three different payment models to suit your timing and budget necessities! Here are your different options:
Model 1 aka The "Standard" Option - This is the cheapest option (

USD 20.00

) and can be used when you have enough waiting time (

4 days

) before your journey.
Model 2 aka The "Rush" Option - With this, you will receive your form in a much shorter amount of time (

3 days

) but at a slightly higher cost (

USD 35.00

).
Model 3 aka The "Super-Rush" Option - This is very useful for immediate journeys and will ensure that you receive your form in just a few hours (

2 days

) at the highest price of all three options (

USD 60.00

).
Use PayPal or your credit/debit card to process the payment and submit your registration and if you need anything, we are here to help - so reach out!
IS IT SAFE TO USE iVISA.COM TO GET THE PRE-ARRIVAL FORM?
Very safe! We have created the pre-arrival travel form so we can secure your visit to St. Vincent and the Grenadines as a citizen of Trinidad & Tobago in accordance with the government guidelines while ensuring the safest and simplest online application experience for you. Our first priority is to keep our privacy measures up to par with the latest standards.
Check out our latest client reviews to see how it has worked for others!
HAVE UNANSWERED QUESTIONS?
No worries! In case you do have any other questions in mind here is what you can do - Visit our page, contact our customer care representatives by calling them on +1 (786) 460 2707 or text us via chat!
What are you waiting for? Register now!