If you are a Bolivian citizen looking for a Schengen Visa, then you come to the right place. This article deals with Schengen Visa for citizens of Bolivia. Bolivia is not a member of the Schengen Agreement, so you need a Schengen Visa to enter the Schengen Area. Start the Visa application with iVisa.com and learn more about the Schengen Visa for citizens of Bolivia.
It is simple and secure to use iVisa.com to get your travel documents processed in time. Due to current circumstances, you may also have to submit a negative result for the COVID-19 PCR test and a health declaration. Don't stop here, keep reading this article for more information about the Schengen Visa for citizens of Bolivia.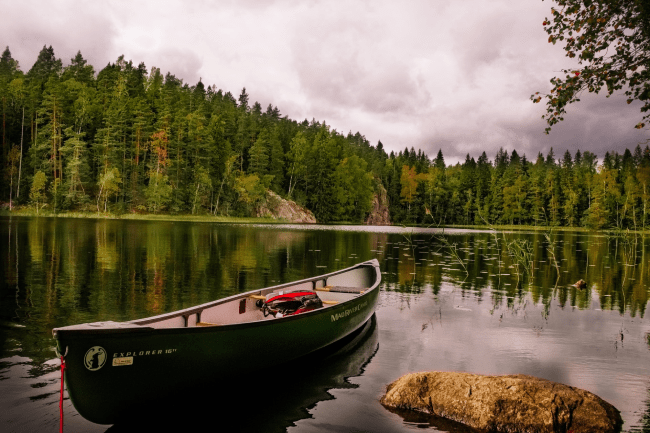 How can I get my Schengen visa through iVisa.com?
Go to the application page.
Please fill out the application form with all required details.
Pick a processing speed.
Upon review of your application, you will be informed if there are any problems that need attention.
Get your e-Visa via email.
Print or display your travel document at the airport.
Apply in advance
Please apply directly with us and let us take care of your visa application at the right time. We will be able to ensure you have a valid visa for the duration of your trip.
Frequently Asked Questions
What is the Schengen visa for Bolivia residents?
A person traveling to the Schengen Area for a short stay for either tourism or business can apply for a Schengen visa, which also is called a C-type visa. With iVisa.com, get started applying for the Schengen Visa and learn more about the Schengen Visa for citizens of Bolivia.
My Schengen Visa is expiring soon. Can I extend it?
Yes, you can extend your Schengen visa, but only in exceptional cases where new facts and special circumstances arise. This could be because of late entry, humanitarian reasons, force majeure, or important personal reasons.
Apply for a Schengen Visa to learn more about the Schengen Visa for citizens of Bolivia.
Are any documents required for Bolivia citizens to get a Schengen visa?
Don't worry, the application documents are simple and easy to gain. All that's required is:
Valid passport: valid for at least three months from the date of arrival is required to get your contact details.
Payment method: to pay for the Schengen visa application.
Current email address: This is required because we need to obtain valid identification in order to deliver the approved visa.
Additional documents include employment, education, and current information, as well as the member state of intended first entry (travel plans). Then all you need are accurate personal details, proof of accommodation, and travel medical insurance.
To learn more about Schengen Visa for citizens of Bolivia, start your Schengen Visa application.
What are the steps to follow for applying for a Schengen visa through iVisa.com?
iVisa.com offers a straightforward and secure application process. Just follow these steps.
First: You must first fill out the form online with accurate information.
Second: Verify the information provided and pay the application fee with a debit/credit card.
Third: If necessary, you can upload a scanned copy of your passport as well as other documents. Finally, press the "SUBMIT" button.
Apply for a Schengen visa via iVisa.com to get more details about the Schengen Visa for citizens of Bolivia.
What are the different ways to get a Schengen Visa?
When compared to other applications, the application process is less time-consuming and easier to complete. This is why we have made our services as convenient as possible for you. iVisa.com provides three processing options.
Standard processing option: you can get your documents here in the most affordable and low-cost manner.
Rush processing option: You can get the document for a lot less money and much faster than the previous option.
Super rush processing option: the most expensive and fastest method of obtaining the document.
Check out iVisa.com for more updates about the Schengen Visa for citizens of Bolivia.
Why should I apply with iVisa.com?
iVisa.com offers a simple and secure application process. We value your privacy. The information you provide is made secure with powerful software. Go through the comment section for more clarity.
How to get more details about the Schengen Visa for citizens of Bolivia?
If you still have any unresolved issues, contact customer support agents. They are available 24/7. Visit the application page for more details about the Schengen Visa for citizens of Bolivia. You can also reach us via email.
iVisa.com Recommends
Belgium is popular for its medieval town centres . It's popular for Unesco sites, Bruges canals, decadent chocolate, mussels and chips, crazy and weird carnivals, belfries and castles, Antwerp fashion, and Trapist beers. It's never going to be a boring place for you. The best attractions and experiences in Belgium are the Caves of the Ardennes, Brussels Grand Place, Waterloo, Bruges, Castles, Carnival Capers, and Flanders Battlefield.
Bruges Canals are located in Belgium's northwest part. Walk or climb along the canals to get an amazing view of the beautiful city. Ardennes is located in the southeast part of Belgium and is composed of dense forests, valleys, caves, and rivers. It's a perfect place for you if you like adventure, and font of exploring the beautiful picturesque villages.
Finland is known for its breathtaking unspoilt forests, stunning aurora displays, and vibrant forward cities. It's a must visit place if you love both the wild beauty and city lights. Finland has a wonderful network of national parks with well-marked routes and regular spaced huts for an overnight stay. It offers Europe's best kayaking, canoeing, and hiking. Finland in winter has its own charm with snow blankets and frozen lakes. Enjoy skiing, chartering a team of dogs, pale winter sun, reindeer posse, trekking across snowy solitude, and catching the stunning aurora borealis or the Northern lights. Finland is a mix of wild beauty, culinary excellence, and contemporary design. Enjoy the irresistible summers and the magic of winters in Finland.